This past Saturday night, I met up with two fellow Fitfluential bloggers and am so glad that I did. To be honest, I was still not feeling well but we had planned this meetup months ago and I did not want to miss out.
The evening began with some big smiles and hugs as I met up with Samantha from Running and Cupcakes and Caitlin from Cait Plus Ate at the Mohegan Sun Casino.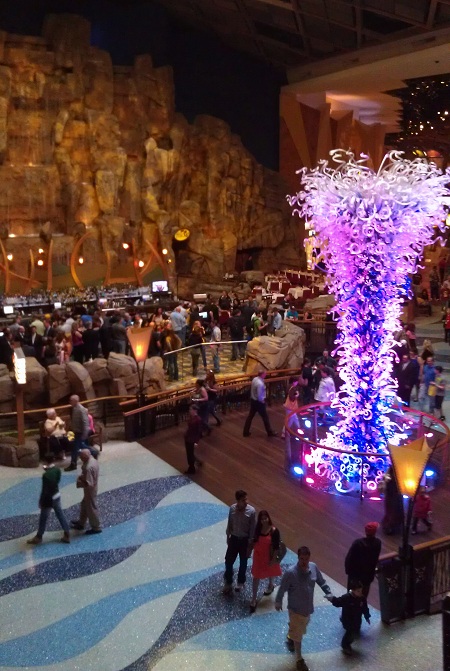 We started with a beverage at Michael Jordan's Steak House (Samantha ordered the caramel apple martini and Caitlin opted for the french mojito.) before heading to the 23 Sports Cafe for dinner.
We chatted goals, blogging, how awesome it was to be with like-minded social media women and enjoyed that we all understood the unwritten rule to not touch our food until everyone get a photo.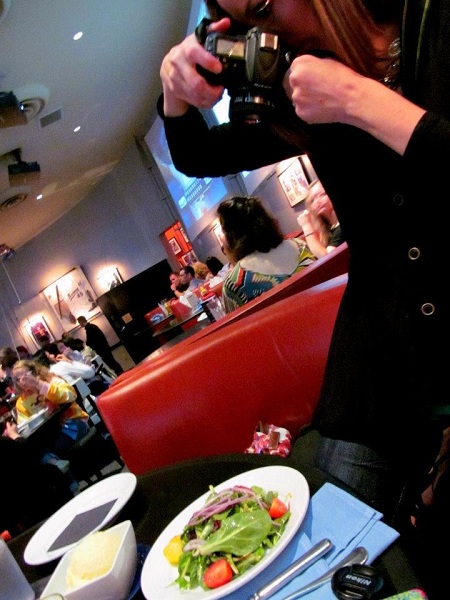 Samantha swore that we had to try her favorite appetizer, the 'garlic "go go" bread', and man was she right! I only took a tiny taste of the fondue but it was enough to convince me this was a glorious dish.
Thanks to my delicate belly, I opted for a soothing bowl of mashed potatoes and played around with a salad.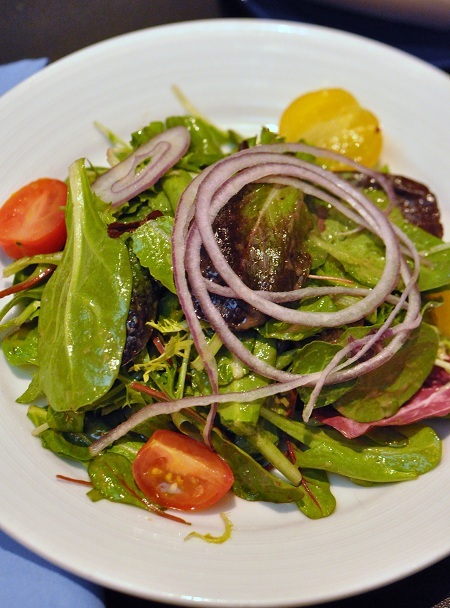 Samantha swooned over the 'Tall Guy Sandwich' while Caitlin was glad she ordered the Spinach Steak Salad. I am so going back to eat some sweet potato fries when I am feeling 100%.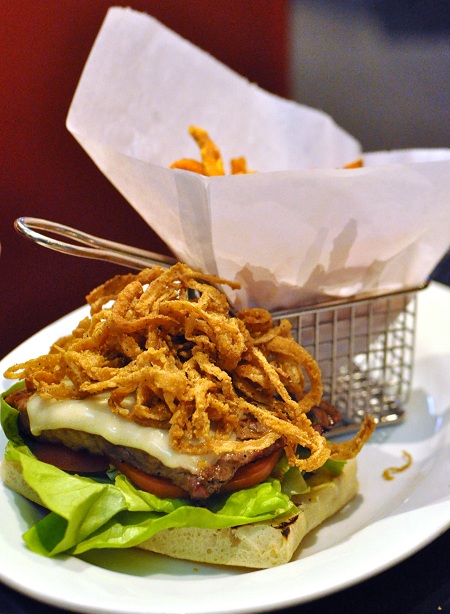 We all loved our meals and loved that we secured the reservations via Twitter – Go Caitlin!
As a 'six degrees of separation' side note: It ends up that Caitlin worked at UCONN with a very close friend of mine that I know from UCONN and Willimantic Brewing Company……although we are about 20 apart in age. Super small world!
Be sure to race on over to CAitlin's blog to read her post 'Fitfluential Hits Mohegan'