Is it really Friday? I am getting ready to go outside into the sparkly morning sun and add the second coat of 'Sunny Yellow' paint to the Adirondack chairs.
The paint seems to look white in the photo but that is only because the sun was so bright which is not a bad situation to have.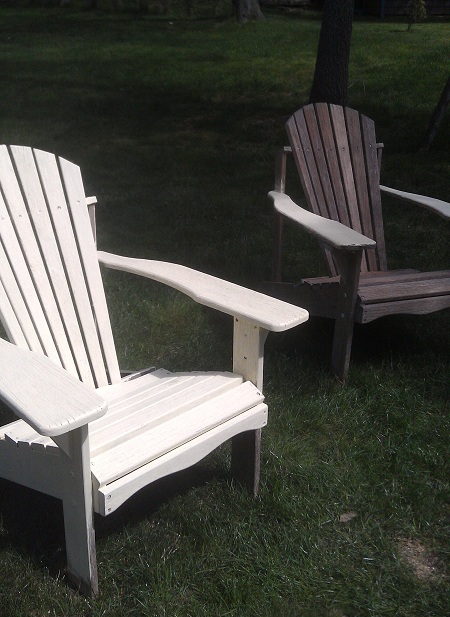 While I was painting, my babies were in a mood to get crafty so they did some sand art. Naturally, this required my attendance every 2 minutes but I didn't mind. Cuties.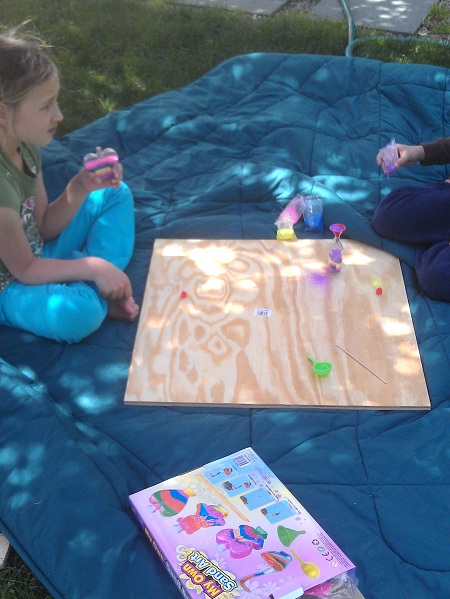 Then I made the Greek chicken breasts and let me tell you, beside my son declaring his disapproval of tomatoes being in the vicinity of his serving of chicken, it was a hit.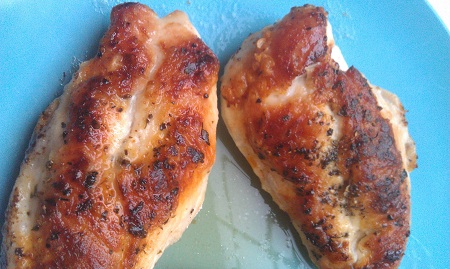 I also spent a bit of time shopping for bathing suits this week (Gulp). In anticipation of it not going well, I decided to visit the shoe section of T.J. Maxx first. I wanted some dressier sandals so I could go out on dates with my hubby this summer and not have to contend with a high heel.
What do you think of the sandals? Yes, I know I need a pedicure.