The inevitable happened: the Monkey Bars accident. Last Friday our daughter fell off the Monkey Bars and landed square on her arm. Even though she was in pain, I moved her arm in every see-able direction to make sure it was not fractured. We iced, cuddled and took extra special care of the cutie.
Meanwhile, the boys took to project #8,000 this weekend and worked on painting the cat house. Don't tell them but we have not seen either cat go in the cat house willingly in the past 10 days since they placed it on the deck.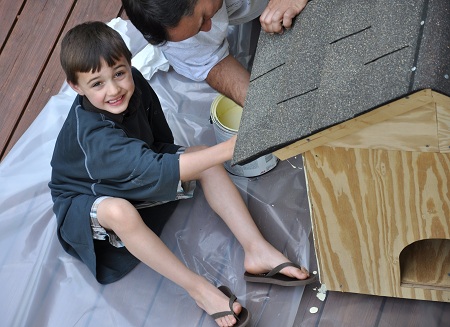 However, the cats have spent the past few days sitting on the new sectional we bought for the patio Saturday afternoon – yes, progress!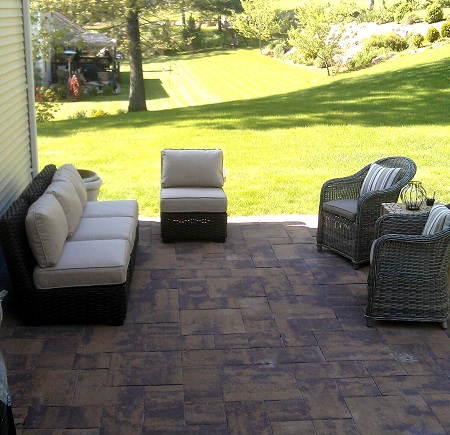 We took the pillows from the sectional and tossed them in the chairs we bought from T.J. Maxx last week. I do not love them but will make use of them until we score some great deals on pillows I like better.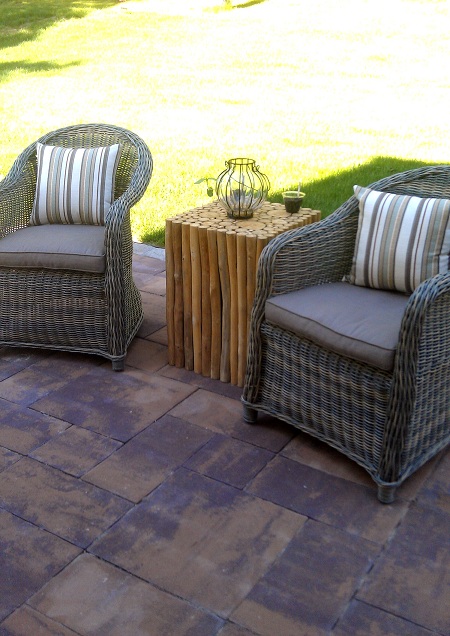 And finally, look what the girls finished: the Adirondack Chairs!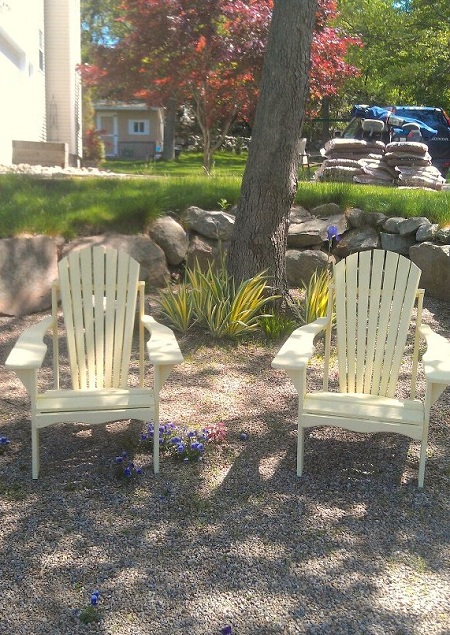 We spent Sunday with grandparents in Massachusetts on a beautiful day. How was your weekend?