This past Monday I met a friend and her mom for breakfast at The Cooked Goose in Westerly, RI. The Cooked Goose always amazes me because no matter the day, time or season, it is busy.
The recently added their most popular specials to their regular menu and I had a hard time deciding what to order. My friend ordered a special that included chicken sausage and vegetables over hash browns….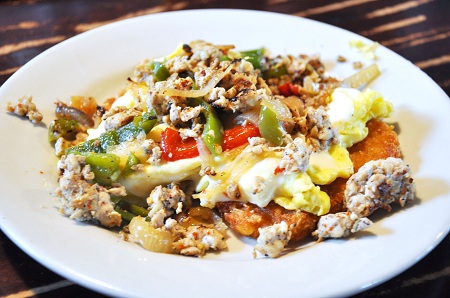 I opted for the Truffled Eggs as I was curious to see them but requested a light amount of truffle oil.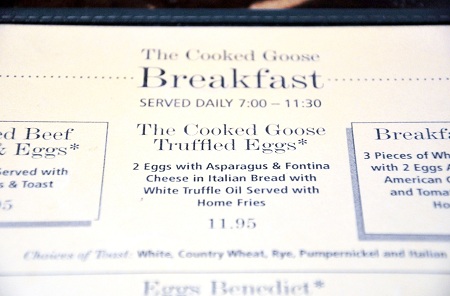 It was soooo good and the super fun part is that the egg is inside the bread but I was surprised that the asparagus was not based on the description above.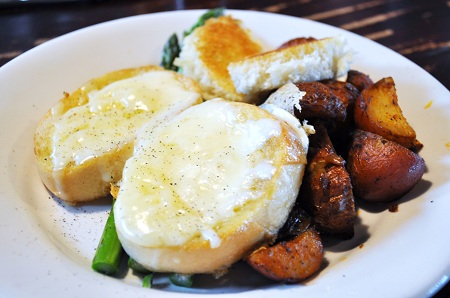 After breakfast, I headed home to work and the get the kids. While I was helping our daughter with homework, Ben sat on the floor next to the table and read to our cat. She seemed to be following along.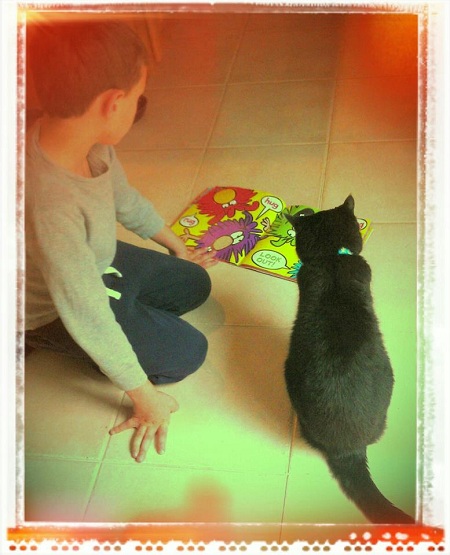 In the evening, I took Isabel for her Gymnastics photo-shoot. So sweet!