I am all giddy over the price of 17 cents per ear of sweet corn at Stop & Shop this week (you may also have this deal at a 'Giant' grocery store). Last week I saw that my cohort in this series, Koupon Karen, needed very little from CVS last week so shared a savings of only $1.39.
You may be thinking 'What can I do with $1.39?'. You can eat it, literally. A family of 4 can each have an ear of corn for only $.68 so you can go ahead and buy 8 ears.
But wait, I saved much more than $1.39 this week (link to the details below) but I bet you are wondering 'So what can you I with 8 ears of corn besides slap on some butter? Here are some great ideas!!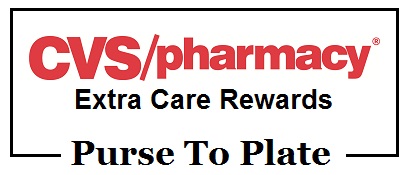 Grilled Mexican Corn on the Cob: grill the corn (yes, grill!) and schmear on some mayonnaise and sprinkle on some cheese.
Corn Relish: Chop up all those bits and pieces of vegetables, slid the corn kernels off the cob and toss them with some lemon juice and vinegar and you instantly fresh up any boring protein.
Wagon Wheel Lasagna: another great recipe for leftover corn or to simply serve on the side of the ever popular spaghetti sauce mixed with ground beef and pasta.
To be honest, I splurged on some pricier beauty items this week at CVS but scored amazing-balls deals – Karen shows you the breakdown!