Do you recall the somewhat embarrassing story behind the 'Baked Potato Chip Nachos with Gorgonzola & Bacon' recipe? I knew you would! We dined at the same place, Bridge Restaurant, on Saturday to celebrate Communion.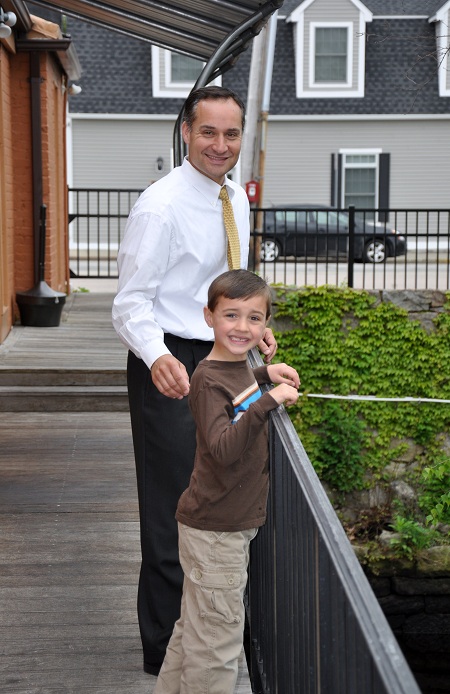 I wanted to share what we ate so you can see more evidence as to why you need to dine here.
Plus, there is some outdoor seating and entertainment (between the river and maybe a few kids running up and down a ramp)……whose kids are these anyway?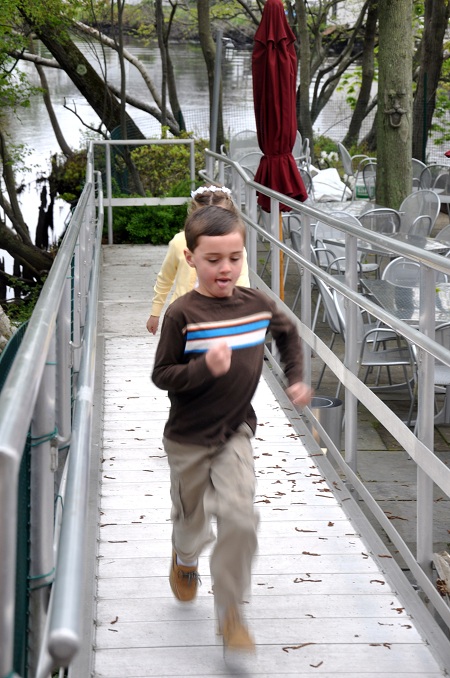 No worries, no one else was outside or in the same room when the kids were burning off energy.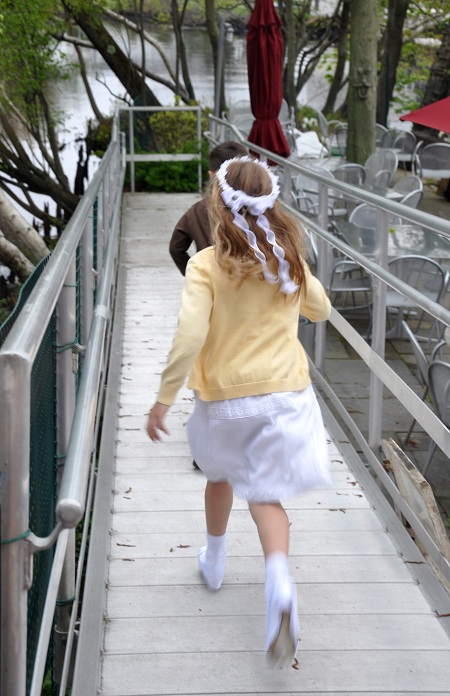 Back to the food: I opted for one of my favorites: Mushroom Ravioli with Frizzled Leeks.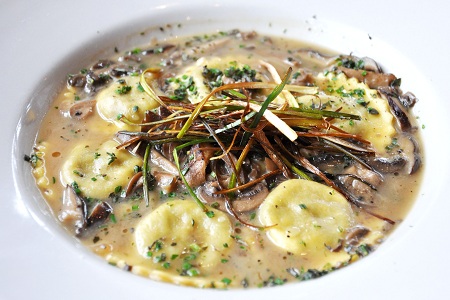 Ben went for the Fish Sandwich but insisted we toss the pickle off his plate…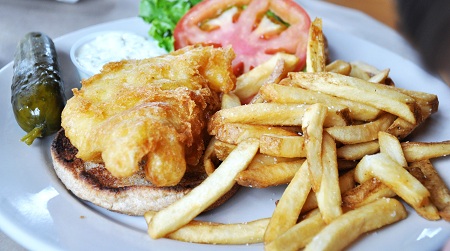 Isabel drooled over the Steak Frites (shown in the first photo) and my hubby went for the Fish Tacos. They were a bit spicy which made him happy….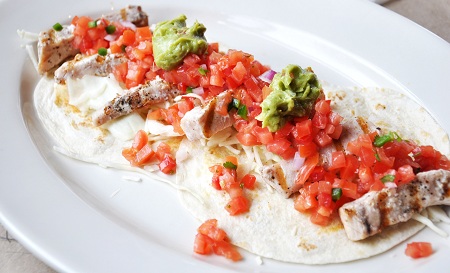 Both grandparents enjoyed the Herb Roasted Flounder….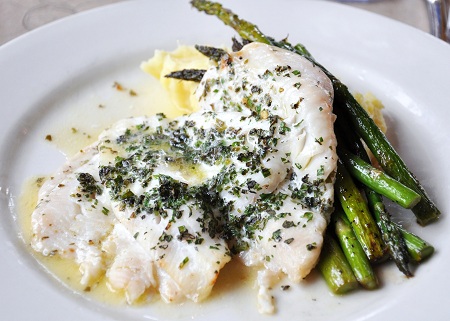 Chow down!