Thursday began too early as after riding the house of the gigantic sprinting spider, there was still not much sleep until 4:30 however, I managed to drag myself to the gym. My legs have been neglected and it will show in a bathing suit.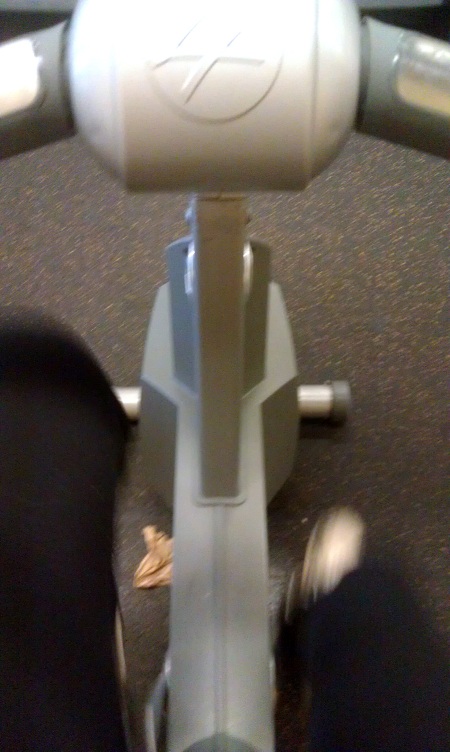 I came home dedicated to blast out some massive kitchen cleaning and laundry folding but by the time 9:30 came, I was famished. I toasted a bagel, pulled out the cottage cheese and then stared in the fruit and veggie selection pondering what would be best. I decided I was not in the mood for sweet so the only toppings I added were chopped red and green pepper.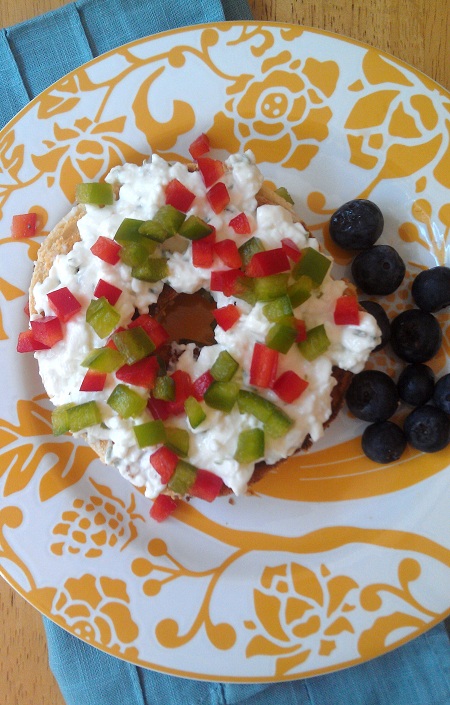 I then got down to some work and helping my hubby packed for a two day trip. His mom is having brain surgery today so we are on pins and needles but full of hope.
Snack-time arrived in the midst of homemade tortilla chip prep so I knew it was time to make the raw green smoothie. Dang it was good – so good. Before I knew it, it was time to head to the grocery store followed by a jaunt to Pier 1 Imports for some outdoor pillow shopping. We had a little friend with us all afternoon and into the early evening so the kids has plenty of time to play. However, they found themselves bored while waiting for Isabel to finish gymnastics. Luckily, they found the 'baby toy' entertaining.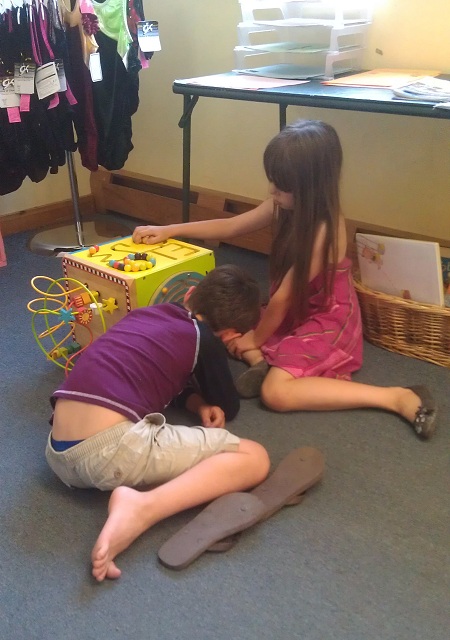 Dinner was composed of a store bought roasted chicken, freshly steamed broccoli and whole wheat spaghetti with butter. Then we went outside just long enough to get accosted by a few mosquitoes.