Friday was a day of discovery: I discovered my body was ready to increase the weights on my leg exercises: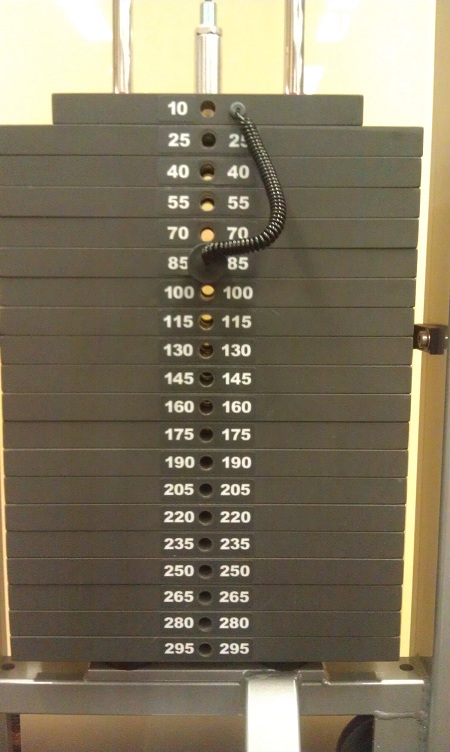 We discovered we had some Target gift cards in the 'junk drawer' so we bought a new Wii game on our way to the best discovery in Niantic, Connecticut ever: The Book Barn!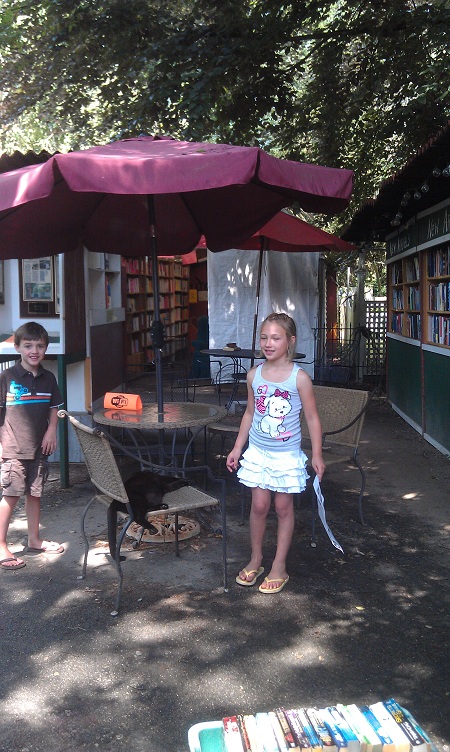 We discovered great bargains buying many books for $1 and even a classic for $4! We also discovered that when you lunch there, the cats like to see what you are eating. We had sandwiches, peaches, apples, veggie chips and formally frozen organic yogurt sticks.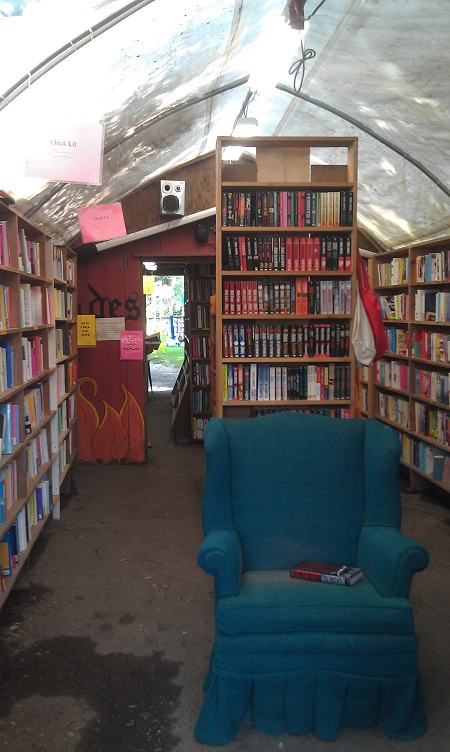 We discovered that we are great at kitty cat scavenger hunts at the Book Barn.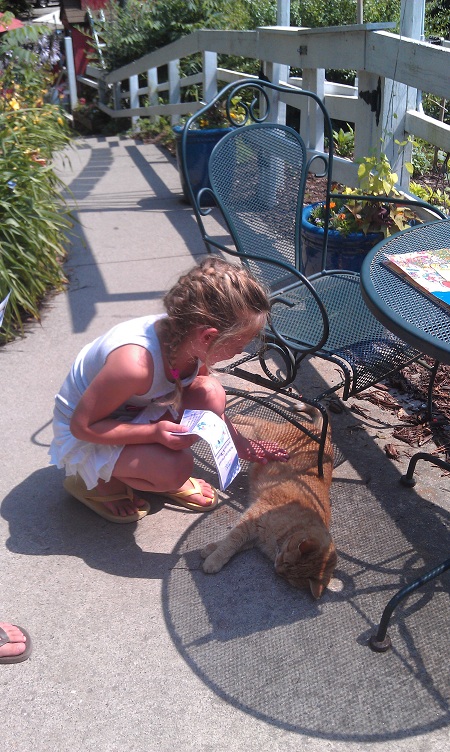 We discovered that we can water-slide for 2 hours before we start to get tired.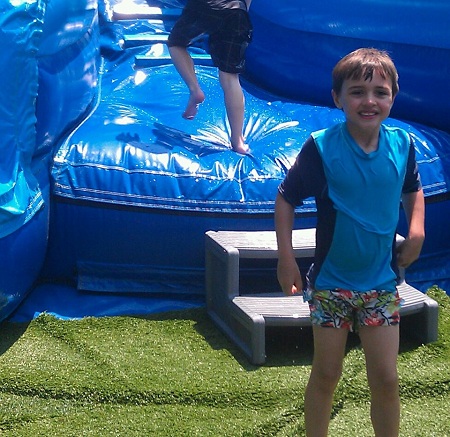 We discovered that there are good yummies to eat at Stay and Play as well as great water-slides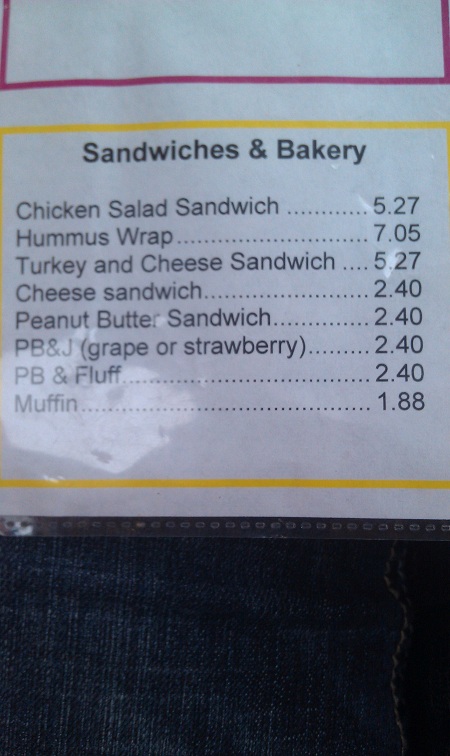 and Iced Coffee!! We discovered that once we got home, we still had energy to play in the pool but then none to make dinner.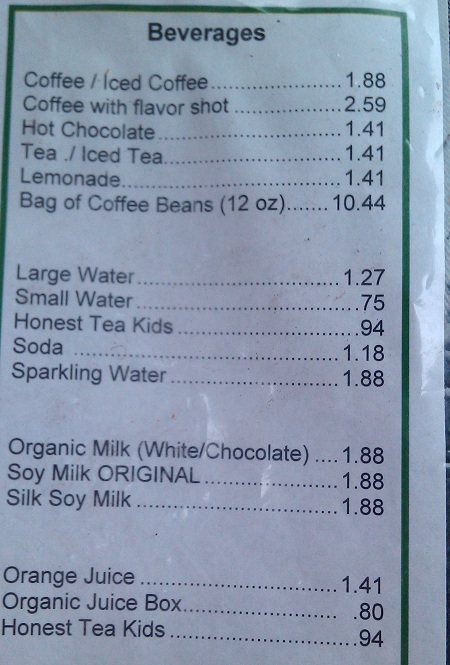 And finally, we discovered our company is coming on Sunday morning instead of Monday morning so it is time to get cleaning.
How was your Friday?