Wednesday was the first full day of summer vacation for both kids. We were hoping to spend the day at the beach but Mother Nature had other plans so we spent lots of time at the local library. As you can see above, our son is rather comfy at the library.
Wednesday evening wrapped up with my husband packing and heading to his mom's to prepare for another day at medical offices in Boston. Thursday began with more rain so in the late morning, we decided to go bowling.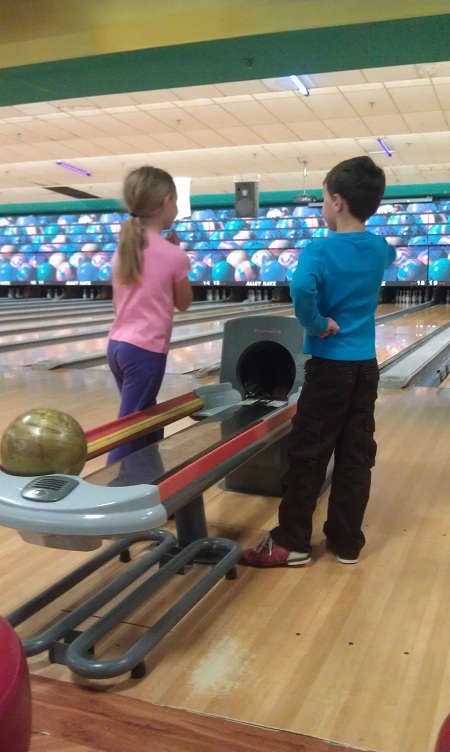 As I may have mentioned, my mother in law had brain surgery for a condition called central tremor. Well, this week they 'flipped the switch' to turn on the electrical stimulation and guess what happened? The tremors ceased immediately. We are overjoyed!!
In fact, we texted our excitement to VoVo (Grandmother in Portuguese) during dinner time.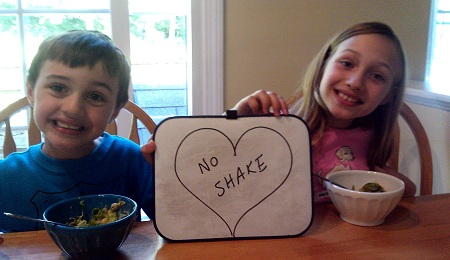 Friday began with an early doctor's appointment, lunch out with the family and when the sun finally came out, there was pool time!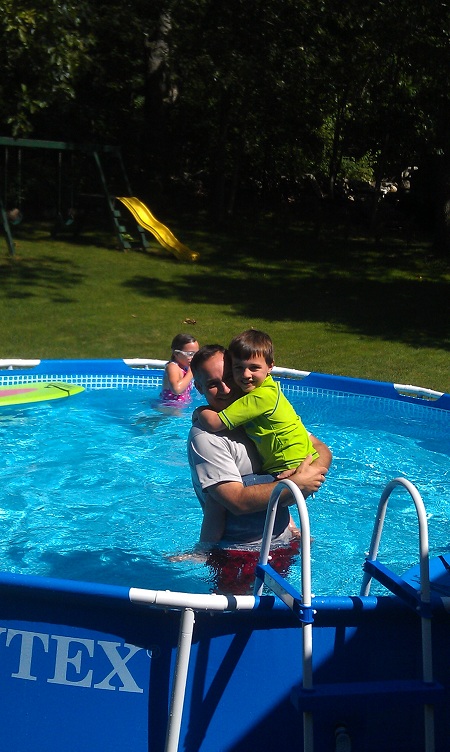 I hope you are having a fantastic weekend!