Don't be confused: This is not a child's milkshake. This is a, 'Dang, I am a grown-up and I know it'.
My friend Emily made this up and served it to me about 8 weeks ago to 'help my throat'. I kept thinking of this drink for weeks and made my version last week for my friend 'Sandra Lee'.
But wait, it gets better: I froze some and 'ate it' before bed to soothe my throat.
I am a good doctor aren't I? Yes, I am taking new patients.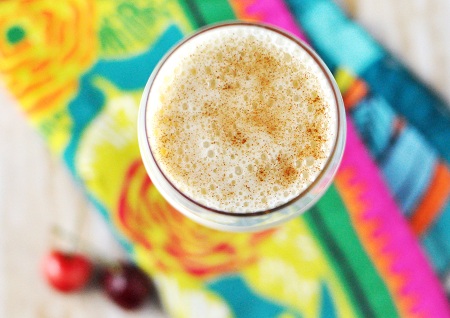 Bananas Foster Milkshake (Yield = per person)
Ingredients:
1/2 cup 1% milk
1 banana
3  heaping tablespoons vanilla ice cream (or frozen yogurt)
A few dashes of cinnamon
A few splashes of rum
1 teaspoon caramel (I used Mrs. Robinson's)
Directions:
Place all ingredients into a blender except the caramel and pulse the ice crush feature a few times. Then use the blend or puree function and allow the caramel to drizzle into the blender from the lid. You can also just add the caramel with the other ingredients but you may need to scrap it off the sides a few times and pulse again.
Oops, forgot the cherry on top….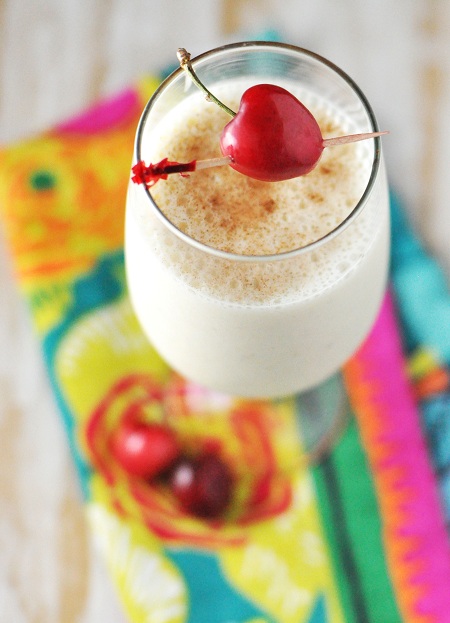 Warning: drink more than one and things may start to get a bit blurry…..