This morning our cousins from New Hampshire came to visit. Naturally, the kids all ran off to play for a solid hour. The grown-ups hung out on the deck & patio.
Note: we finally got the Pottery Barn Umbrella I was dreaming of and I am loving the lanterns that we hung out today.
Before you knew it, we were filling plates full of fruits and veggies for lunch and after they were devoured, we served them some mac-n-cheese.
We then prepared out All American Patriotic Cupcakes inspired by my friend's Firecracker Cake. I will be sure to share details and more pictures this week.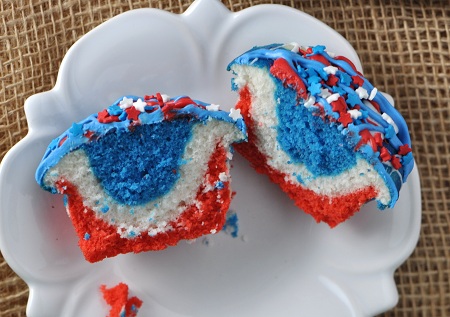 The sunscreen was applied and pool time began. It did not end for 2 hours with lots of fresh pineapple and watermelon consumed between belly flops.
My cousin and I headed to Pier 1 in hopes of bringing home 2 chairs for the teak table but the arms would not fit under the chair. Take note to know measurements ahead of time.

Cupcakes were then frosted and dinner prepared. We had sirloin tips, chicken breasts, salad and corn on the cob.  And then we planned on going to the beach but Mother Nature had other plans so it turned into a family movie night instead.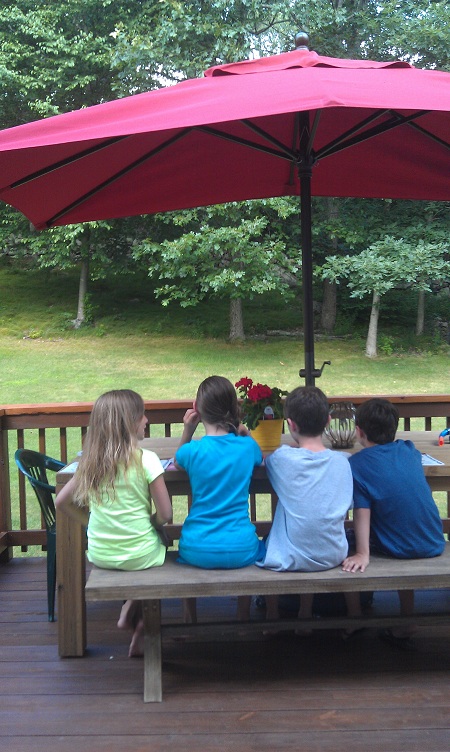 I love Summer as the crazy school year makes it really tough to get our families together but the summer opens up the possibilities.