This past Friday night my hubby and I had a real-life grown-up date. As in, just us with a real babysitter at home with the kids. As in, a dress and loafers…well, my husband wore the loafers.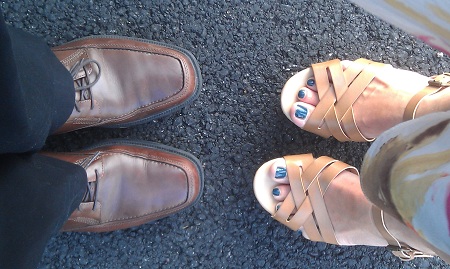 We headed out of town to 'Centro Martini' and we are sure glad we did but first we did a bit of shopping at Anthropologie. I must share my haul with you because the deals were sick!.
We started with their Point Judith Calamari which were tossed with olives, peppers and sweet Thai chili sauce….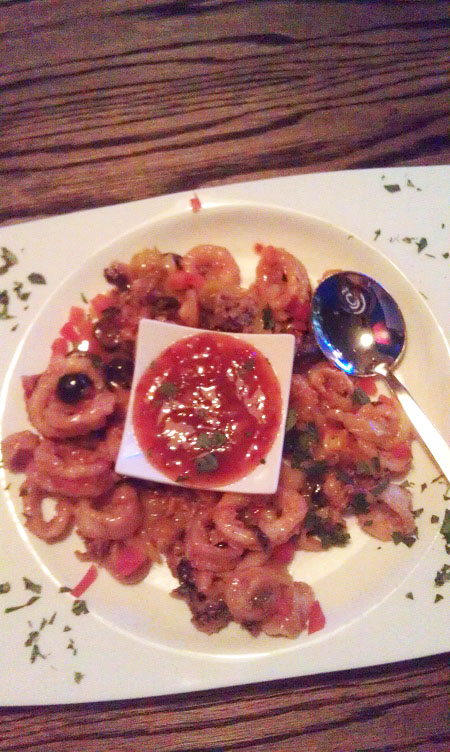 Naturally, we needed a Pomegranate Martini (citrus vodka, poma liqueur, simple syrup, triple sec, fresh lime & cranberry juice) to wash down the calamari.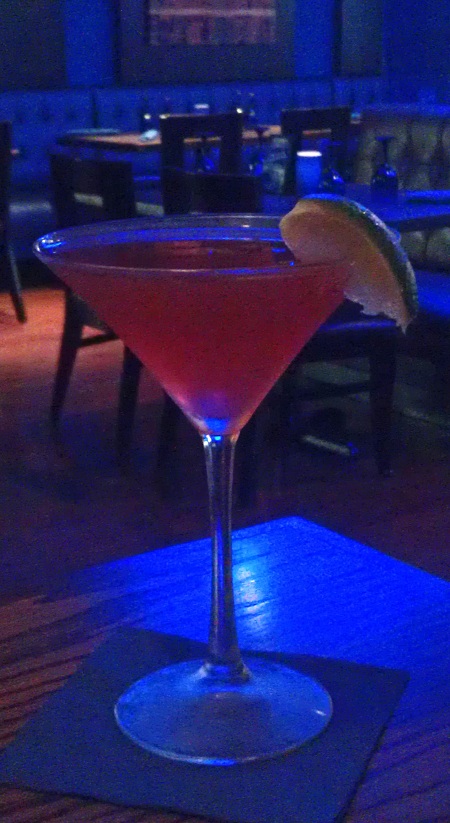 While we waited for our meals, we enjoyed the atmosphere….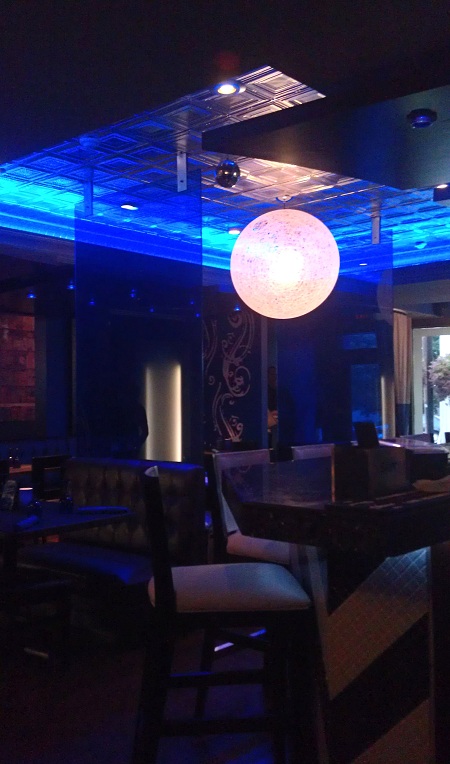 Even the hallway is cool…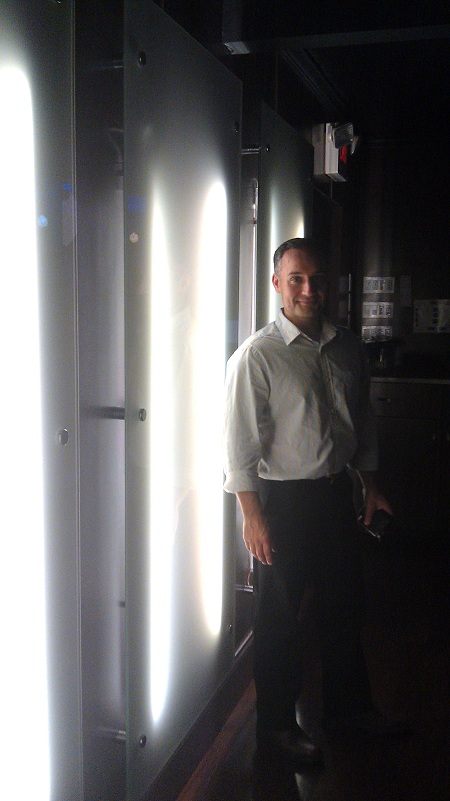 For dinner we ordered a Cajun Blackened Hanger Steak. It was cooked perfectly however, it was way over seasoned but my husband enjoyed it.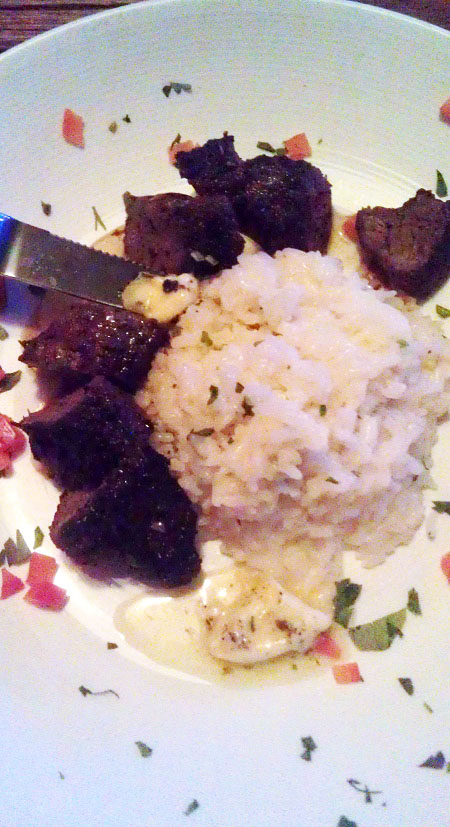 We also ordered a Citrus-Cilantro Compound Butter topped Salmon served with sauteed Spinach…..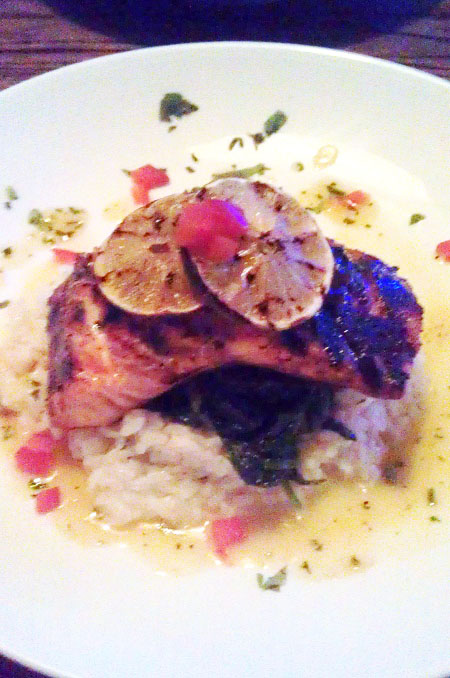 Be sure to ask for the hostess/server Jenny as she was fabulous!