Last week, I posted a photo of the dress I was going to wear to a wedding and asked what color my nail polish should be. The overwhelming response was 'Coral!'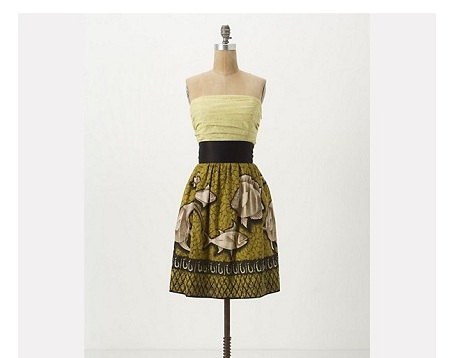 And so I went for it and to be honest, the pedicure helped relax my whip-lashed neck.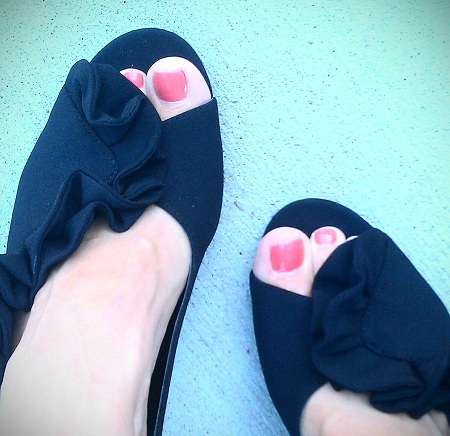 Once we were ready, we headed to Warren, Rhode Island to witness the Wedding of my friend Jane and her now husband, Brian.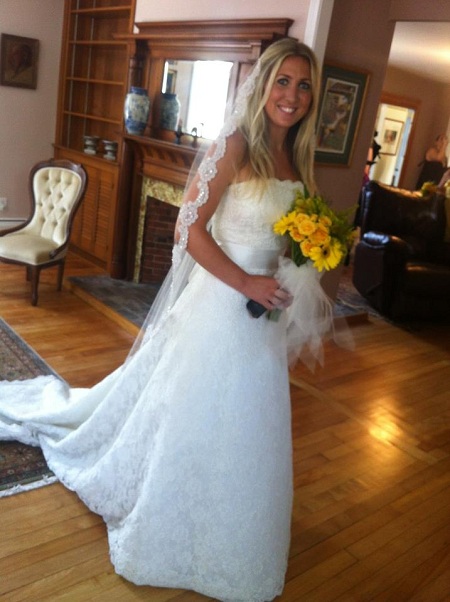 The Wedding was sweet and beautiful and we felt honored to be invited to witness their vows…..then we headed to the Bristol Yacht Club.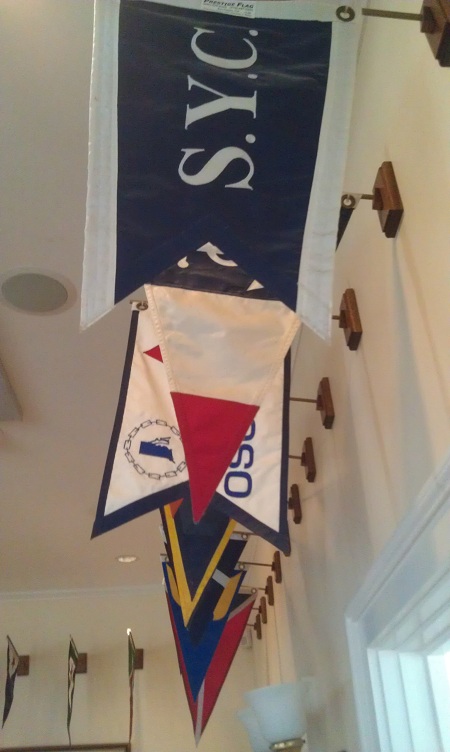 We entered and found that we were seated at Table 5, next to my friend Christine and her lovely Husband Jonathon…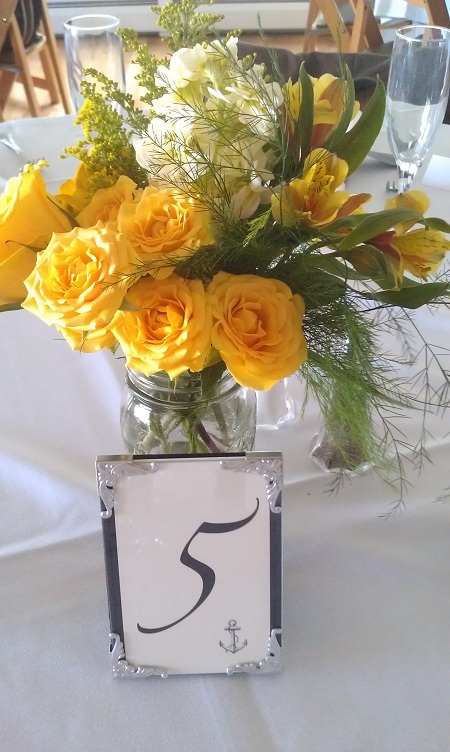 we grabbed some appetizers…..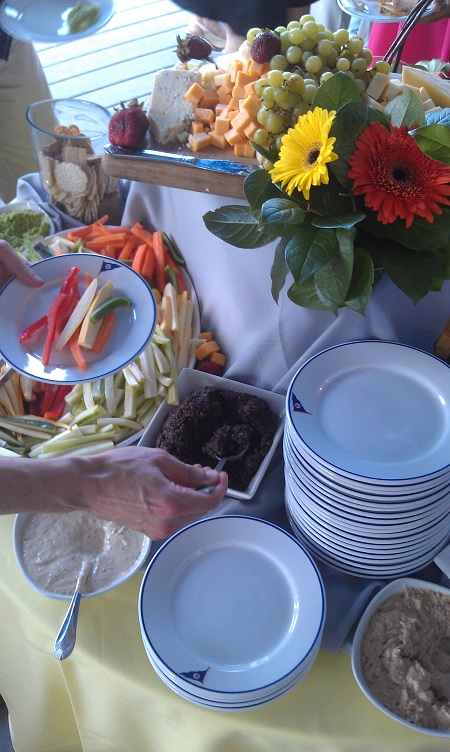 Cheese!!!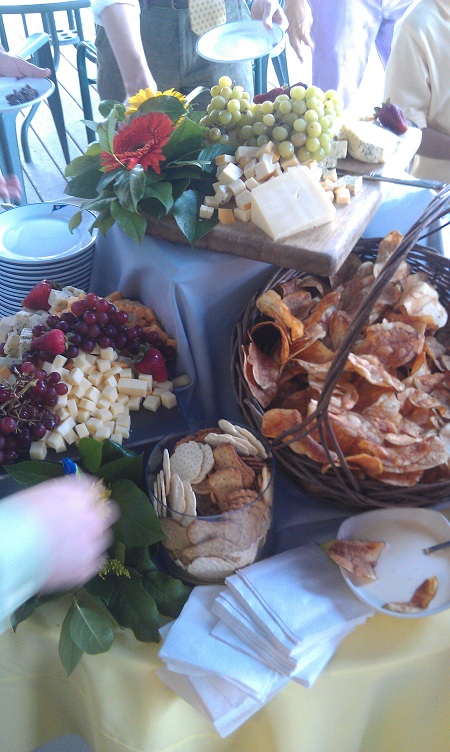 and had lovely conversation with Christine and John…..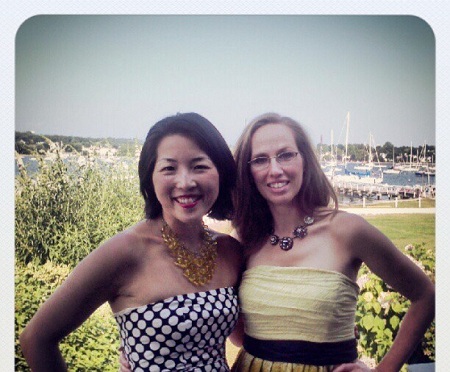 Then the Bride & Groom arrived via boat……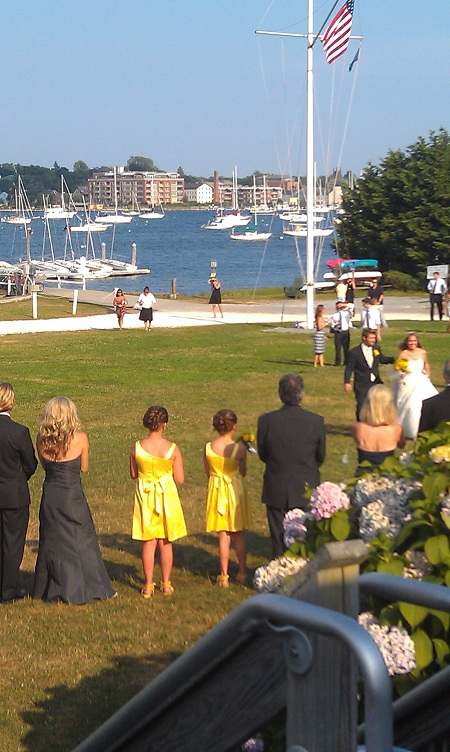 Helping his now wife, Jane….Awwwwww………….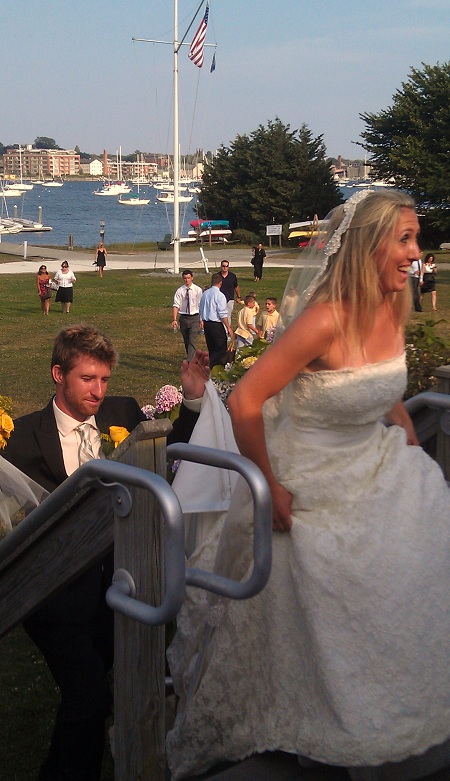 Their first dance…..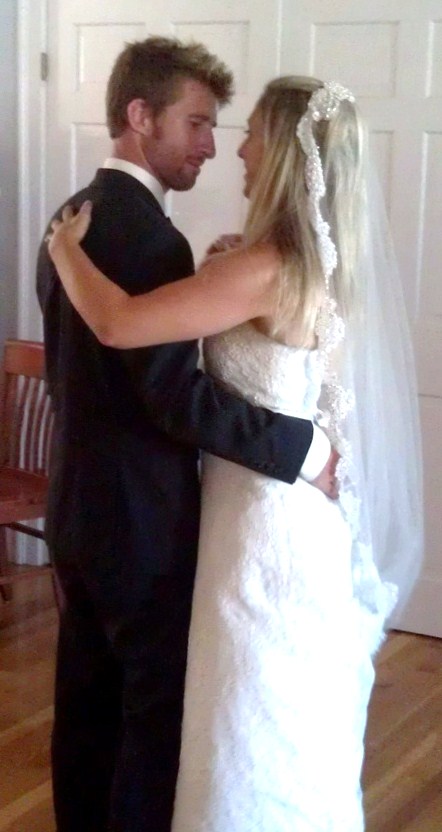 We had dinner which included a lively Isreali couscous salad and a crisp greens salad…..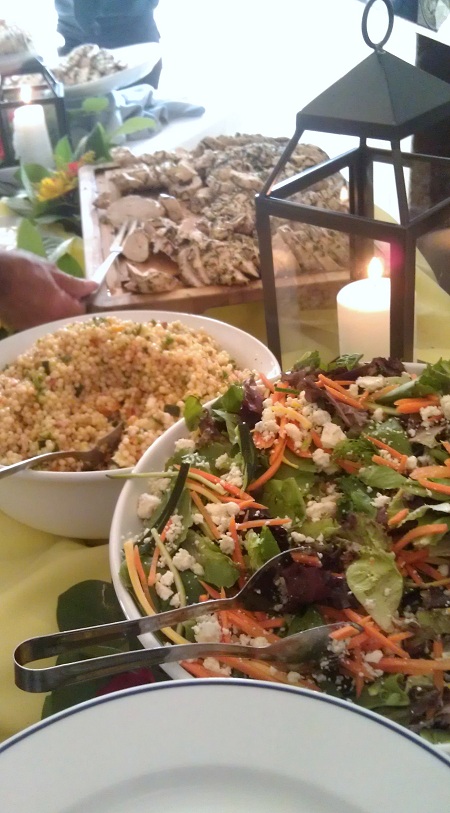 Grilled Chicken and Beef…..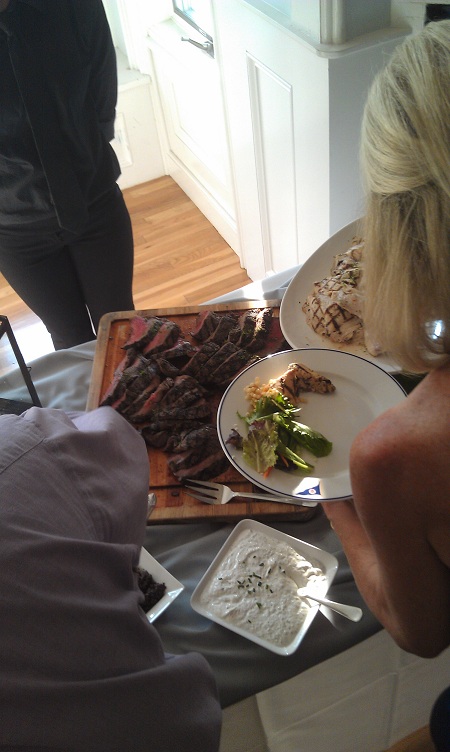 Fingerling potatoes and Grilled Vegetables….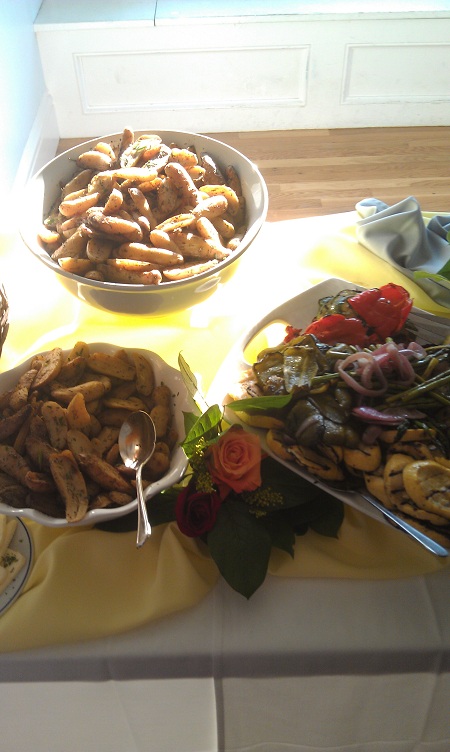 After dinner, I chatted with Becky (Poor Becky as I shared my disappointment that my '2-hour's in rollers hair was all flat thanks to the humidity)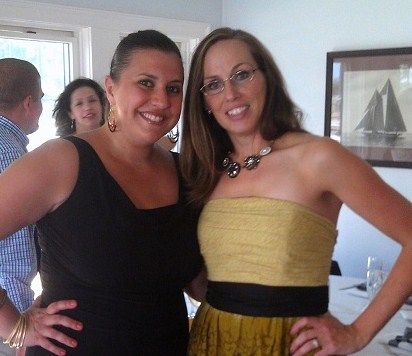 and Audrey (Jane's Sister)…..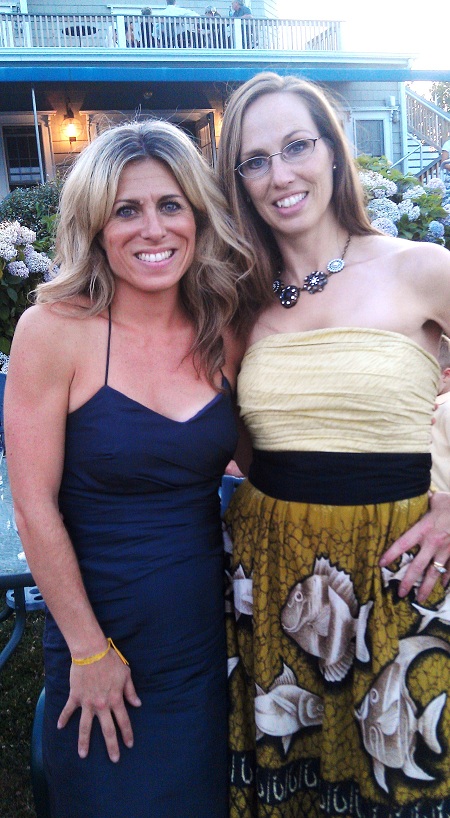 Before watching some crazy-fun dancing, my hubby and I shared a glass of wine…..and then headed home.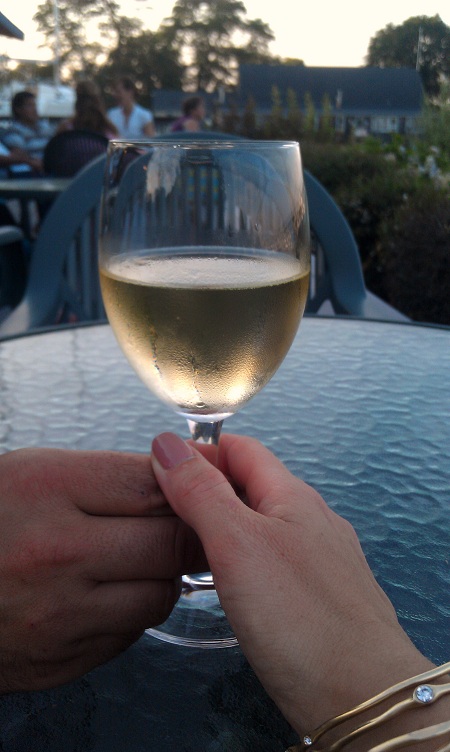 Life long wishes of love, health & happiness to Jane & Brian.