Last week, I attended a Back to School Blogger Tour at Bj's Wholesale in Hudson, Massachusetts. Luckily, my friend Karen drove since my whip-lash is being so naughty and so I was able to recline back to enjoy the ride and the company.
We were there to see all of the amazing back  to school offering that BJ's had as well as have some back to school inspired lunch but to be honest, it was hard to focus at first because, because, because, look what we saw as soon as we entered the store: Cake Boss Cakes! So, not kidding.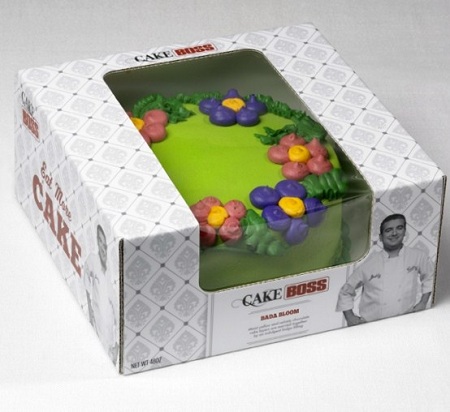 BJ's Wholesale Club has teamed up with Buddy Valastro – the "Cake Boss" and owner of famous Carlo's Bake Shop in Hoboken, N.J. to create two cakes. Valastro's personal creation, called "Da Bomb," is a chocolate layered cake with caramel icing and the "Badda Bloom," a chocolate and vanilla layer cake with buttercream frosting.
The cakes retail for $19.99 each and soon there will be additional cakes and cupcakes! I really contemplated grabbing one and running back to Karen's van but I regained my composure.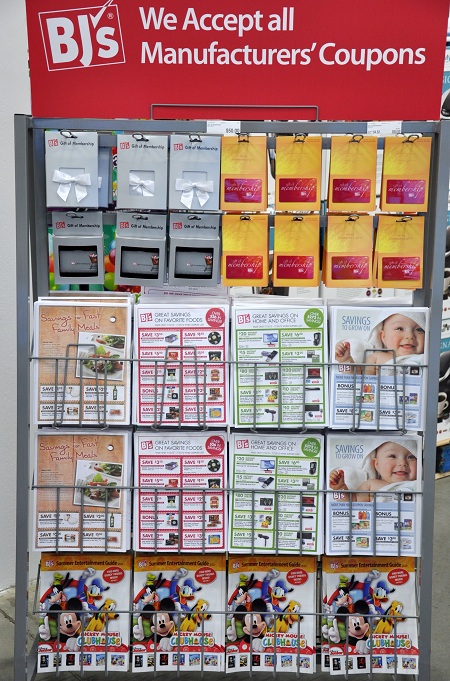 Then I grabbed some coupons, also located near the entrance. cha-ching!
Before I get into the great back to school items, I wanted to share with you some wonderful food related news I learned while at BJ's: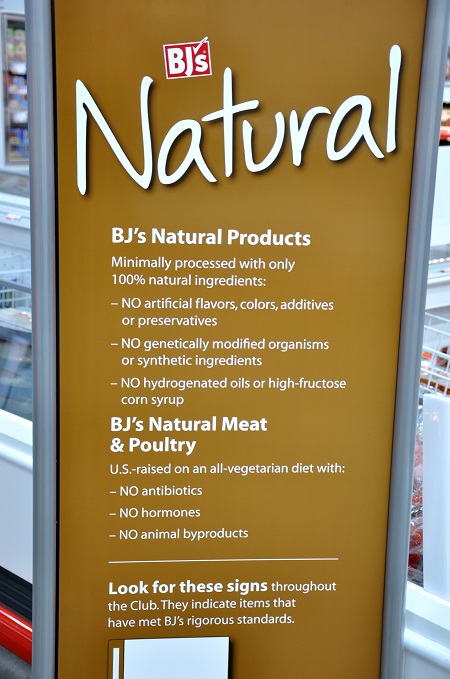 A. Look what 'Natural' means a BJ's! To be honest, I get all skeptical when I see the term 'Natural' used in grocery stores because it is not a regulated term. Read the sign above – impressive right!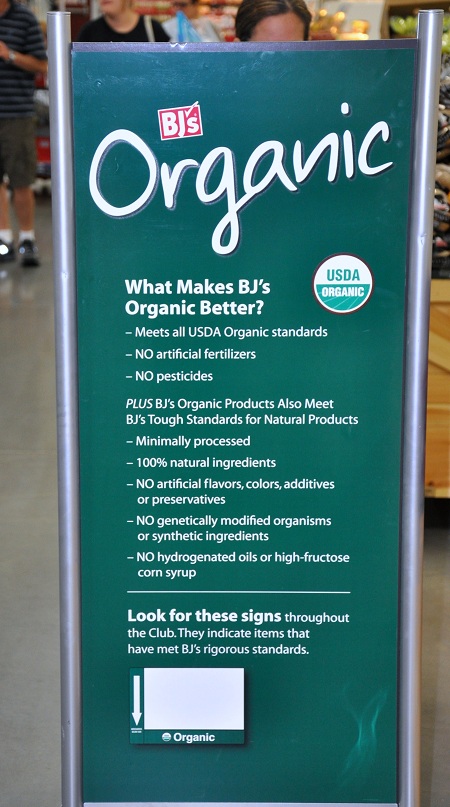 B. I already knew and seek out the Organics used at  BJ's, but in case you did not know, please read the sign above.
C. Farm to Club: BJ's Farm to Club program provides BJ's Members with quality, fresh produce from their state's local farms. Farm to Club produce includes a variety of fresh fruits and vegetables including zucchini, tomatoes, corn, green peppers, yellow squash and cucumbers and will be clearly marked with a special "Farm to Club, Locally Grown" seal. You can read more about this on the BJ's Facebook page.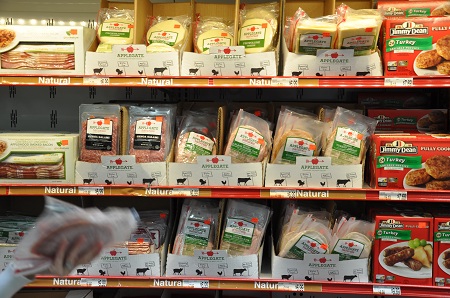 D. I also wanted to share one of my favorite items we  buy there….now I want a sandwich.
E. Seafood Sustainability: BJ's has implemented a sustainable seafood policy ensuring all seafood products sold in BJ's Wholesale Clubs are sourced from seafood suppliers identified as sustainable or on track to meet sustainability standards by 2014. Find information about the seafood sustainability program online.
Something else super cool I learned there that I had never noticed was the discounted cost of the gift cards. Granted, it is not huge but hey, save me a buck and I am happy.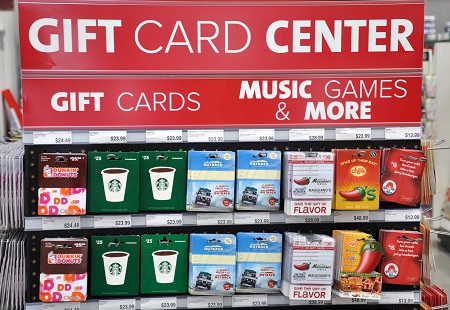 Now onto the amazing back to school items that are necessary from elementary school to college.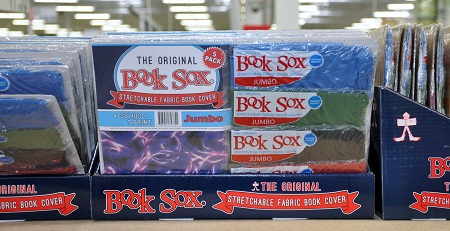 Give me some glue sticks please and do not forget to put the cap back on!!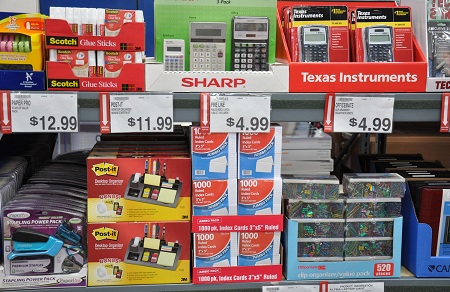 Pencils: colored or No.2, we always need more!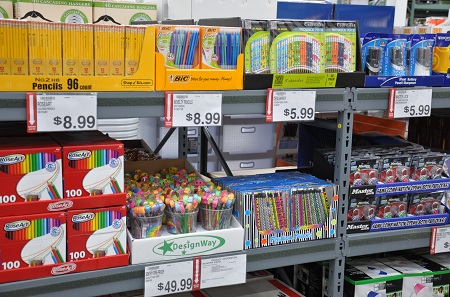 And if you come by our home, forget the wine, bring me sharpies please….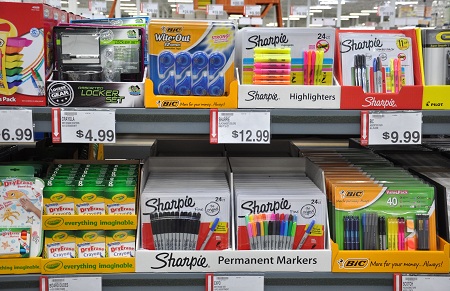 You know  I love my fit n fresh containers!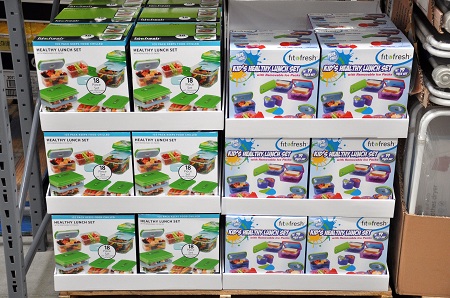 We all let out a collective gasp when we saw these cool retro appliances – can I go back to college?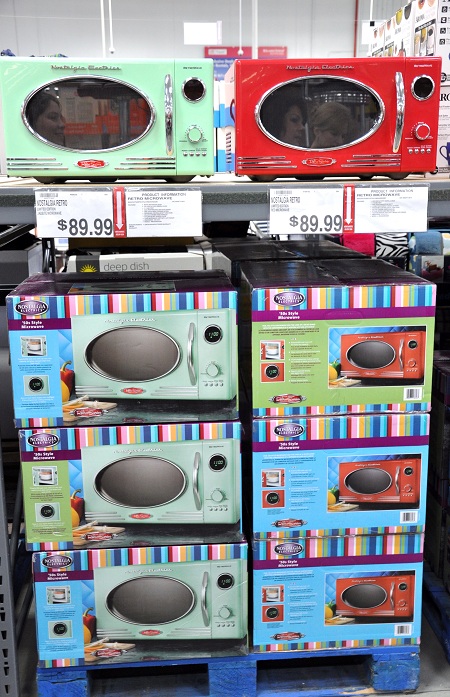 And, I will be camping outside our local BJ's soon because the iPad's are coming and yes, there is a discount.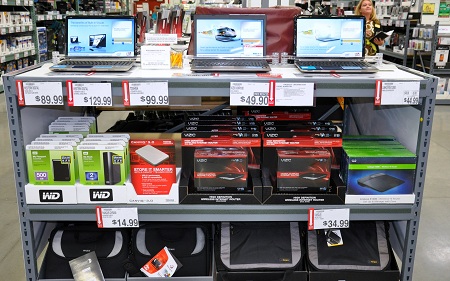 We moved onto lunch and made a variety of sandwiches – love taste-testing fun ideas!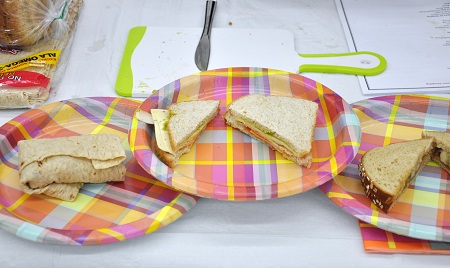 Disclaimer: BJ's provided lunch and a small gift-card at the end of the tour.