Recently, I met my friend Janina (who you may recall, I always have an amusing time with) for breakfast at Kate's Cafe, a new vegan restaurant in Mystic, Ct. We both worked with Kate back in our Pharmaceutical days and wanted to go visit her and dine at her new restaurant.
Since we were excited to try a few menu items, we decided to split the Almond Blueberry Pancakes and Scrambled Tofu. Unfortunately, I did not get a good photo so I will share some from Kate's Cafe Facebook page. Here are the soba noodles: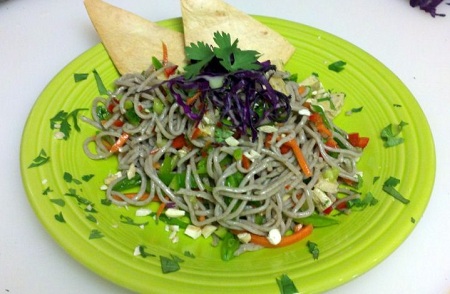 To be honest, I have not even eaten at a vegan restaurant so I was excited. While waiting for our meals, I browsed the small and charming establishment and loved that there is a 'grab-n-go' selection so you can grab yourself some lunch and a drink. Here is a taco wrap: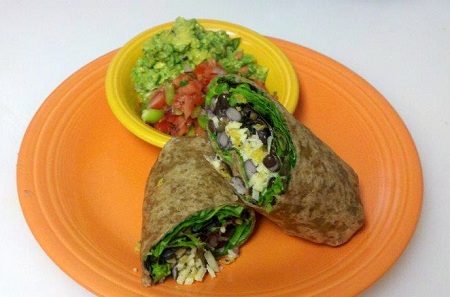 Don't forget the chips!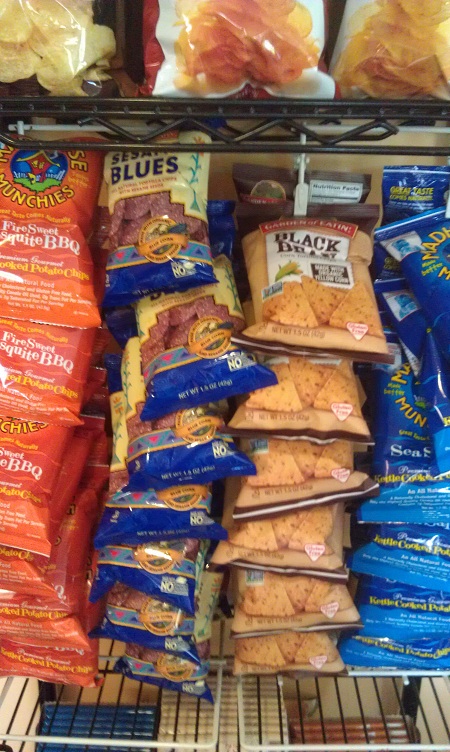 And be sure to grab some Chocolate for a mid-afternoon snack/dessert!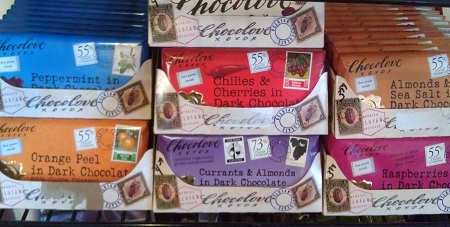 You can learn more about Kate's Cafe, including specials at Facebook.com/katescafe. Kate's Cafe is open Tuesday- Sunday 7:00 a.m. – 2:30 p.m.