Story Land holds a special place in my heart because my grandparents took my sister and I to Story Land a number of times during or childhood so it was important to me to do the same with my children.
We headed up to New Hampshire last Sunday and took advantage of entering the park the last 3 hours of any day and receiving a free pass to come back the next day. What a value!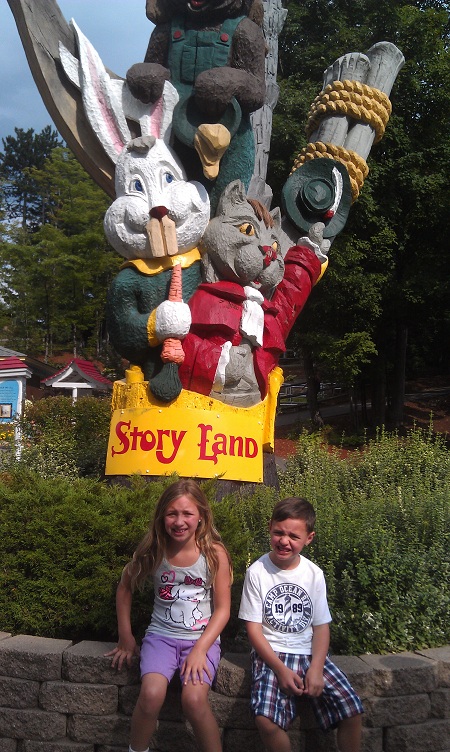 Naturally, we had to race to the rides we were most excited about: The Antique Cars….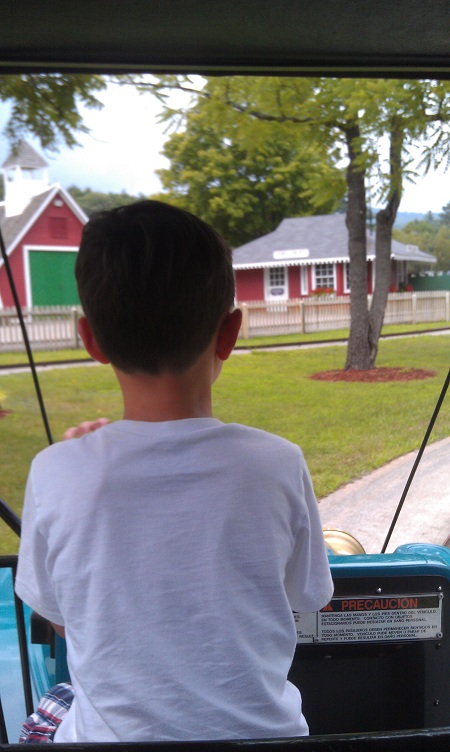 Like my handsome driver? Yes, I was able to ride on this one because well, you just sit in the slow moving car while it is lead on the tracks – no fast turns, ups and downs etc. so perfect for those with whip-lash.
Next up was the super fun Polar Coaster. Our son was really excited to ride this 'by himself'….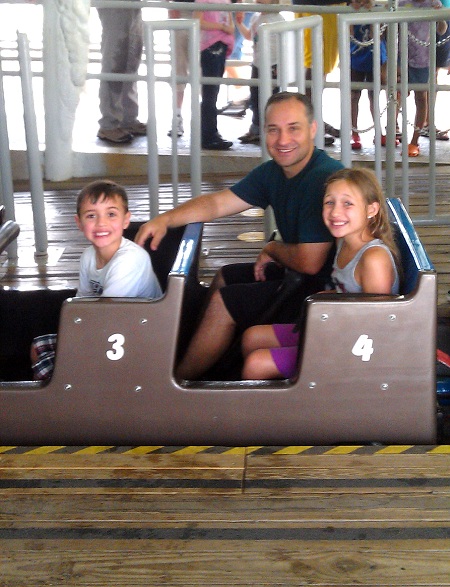 Then the super fun ride 'Bamboo Chutes'…..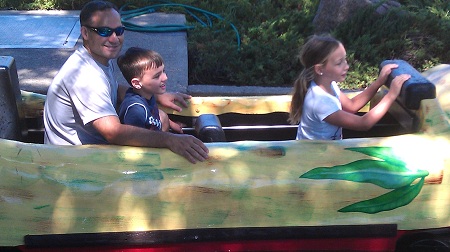 Don't forget to smile as you come down the flume and yes, we did buy the photo…..isn't this the best family photo ever? We will show this one at his Wedding for sure.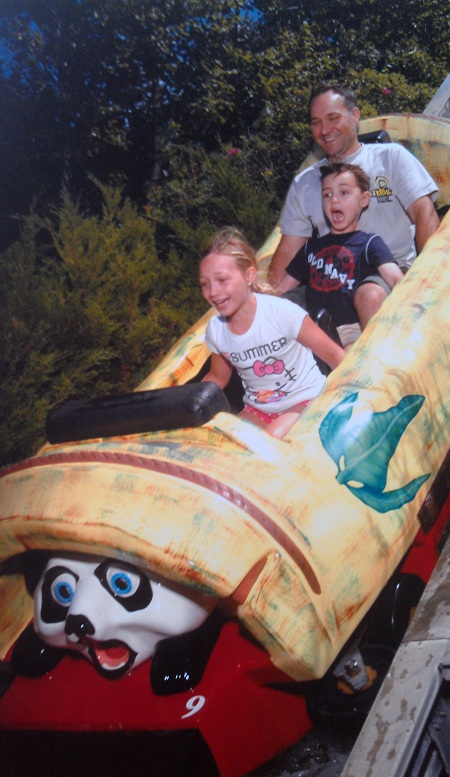 Then the rain clouds rolled in just about 30 minutes before the park was to close so since we were wet anyway, my hubby and daughter jumped on Dr. Geyser's Raft Ride!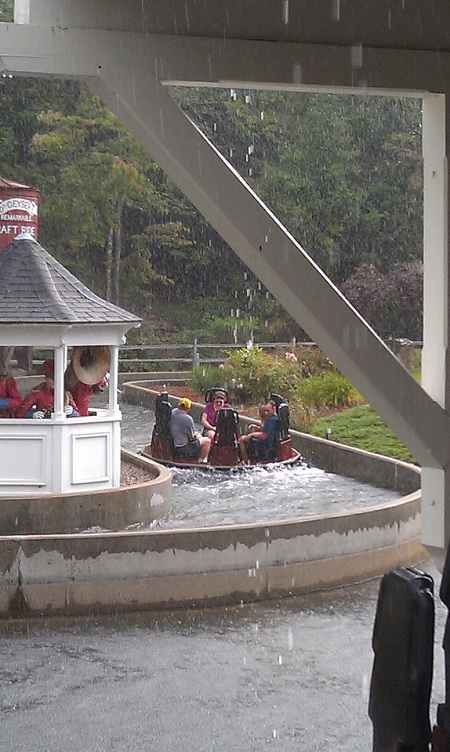 Finally, we spent some time going around the park on the train that goes around the park. As you can tell, we Love Story Land (and each other!). Stay tuned for Park 2!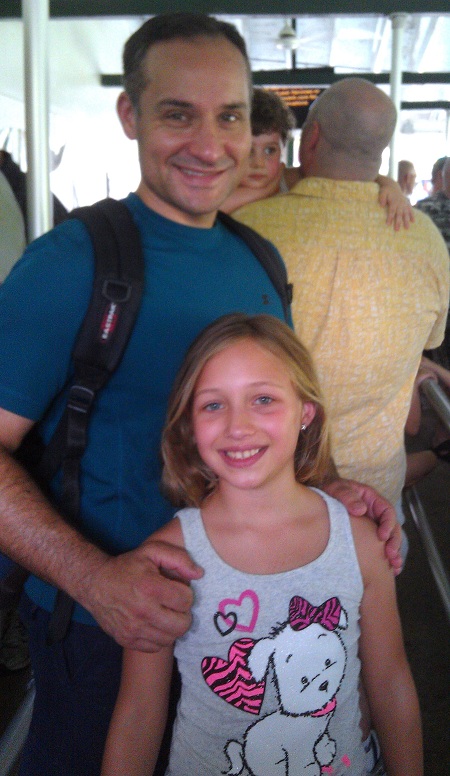 Disclosure: I asked the lovely folks if in exchange for some press and social media loving if we could have some tickets and they said yes. However, it did not cloud my statements I share with you.