Can you believe that Melissa D'Arabian has not published a cookbook? That is until now! I received her book 'Ten Dollar Dinners' last week – whoop-whoo!
There are many recipes I am excited to make for my family however, since I had some black beans left from the Stuffed Sweet Potatoes, I decided to make the Black Bean Brownies.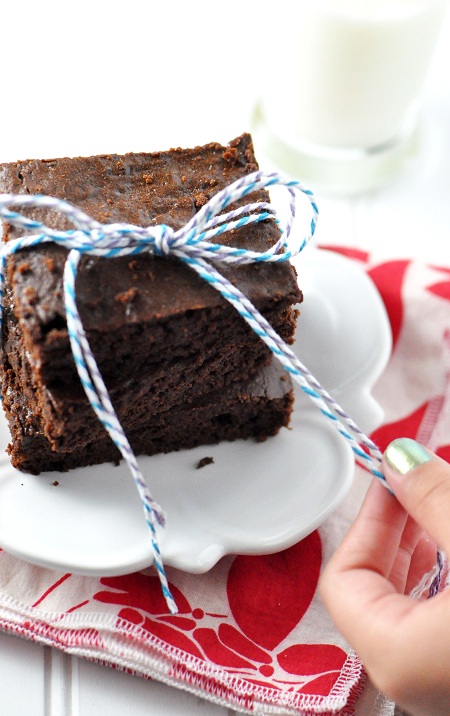 I know you just made a face thinking about black beans and brownies…. I admit that I made the same face but Melissa convinced me by stating "Black beans add a velvety texture and incredible moistness to these rich, chocolaty brownies. Because of the grounding protein and fiber they sneak into dessert, the brownies don't send kids into a total sugar rush after they eat them, which to me is a huge win. For a pretty finish, I sprinkle them with powdered sugar before serving, or, if I'm feeling extra snazzy, I'll place a stencil on top of the pan of brownies and sprinkle the sugar over it to get a fun design."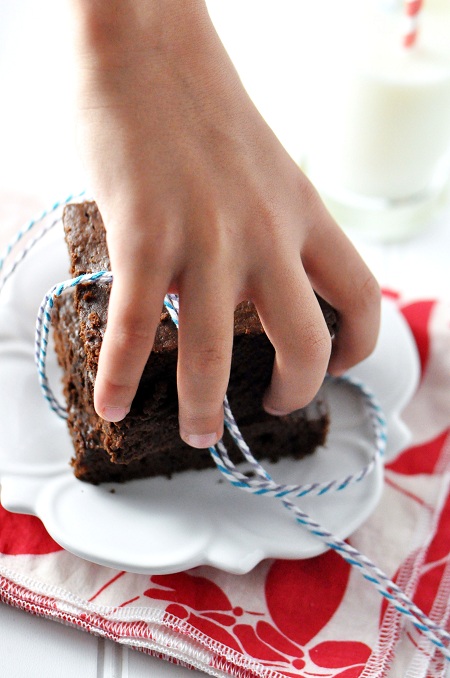 Black Bean Semisweet Chocolate Brownies with Melissa D'Arabian
Modified from the book Ten Dollar Dinners. Copyright © 2012 by Melissa d'Arabian.
Published by Clarkson Potter, a division of Random House, Inc.
Makes 12 brownies
Preparation time: 20 minutes (plus 15 minutes to cool)
Cooking time: 20 minutes
Ingredients:
1 tablespoon unsalted butter, at room temperature*
¹⁄³ cup dark chocolate chips
¹⁄³ milk chocolate chips
¹⁄³ cup all-purpose flour
½ teaspoon baking powder
½ teaspoon kosher salt
¾ cup canned black beans
½ cup vegetable oil
2 large eggs
¼ cup sweetened natural cocoa powder
²⁄³ cup organic cane sugar
1 teaspoon vanilla extract
Confectioners' sugar, for dusting
Directions:
1. Preheat the oven to 350°F. Grease a 9-inch square baking dish with the butter and set aside.* Place 1/4 cup of the chocolatePlace all of the chocolate chips in a heatproof bowl and microwave in 30-second increments, stirring after each, until the chocolate is melted.
2. Whisk the flour, baking powder, and salt together in a small bowl and set aside. Purée the beans with the oil in a blender. Add the eggs, cocoa, granulated sugar, vanilla, and melted chocolate and purée until smooth.
3. Add the flour mixture and pulse just until incorporated. Transfer the batter to the prepared pan and bake until the surface is somewhat matte around the edges and still glossy in the center, about 20 minutes. Remove from the oven and cool for at least 15 minutes before slicing into 12 squares. Dust with confectioners' sugar and serve.
*Omitted because I use a coated non-stick Villaroy & Bock baker but use if you are using an uncoated dish.
My set-up is being destroyed!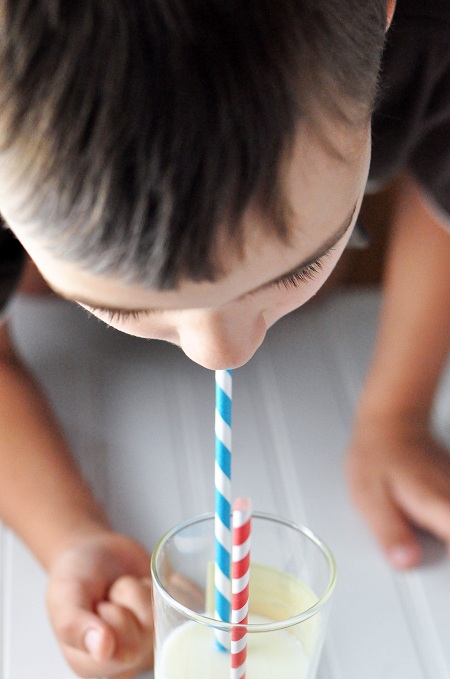 oh forget it…..