This is Jen's husband posting again and she is going to make me type the following so please forgive me: 'They say 'Life is like a bowl of cherries' and since we all hope to have a long life, we need two posts of Cherry goodness.
We are starting off with ice cream because Jen said we should…..
A Thought for Food: Chocolate Cherry Ice Cream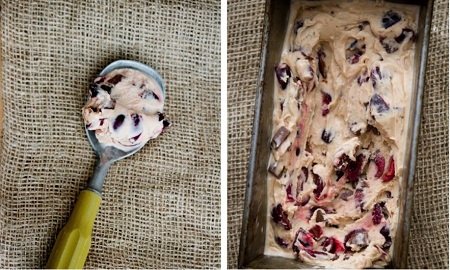 First up, from One Hungry Mama is Vanilla Poached Cherries (shown in the main/first photo)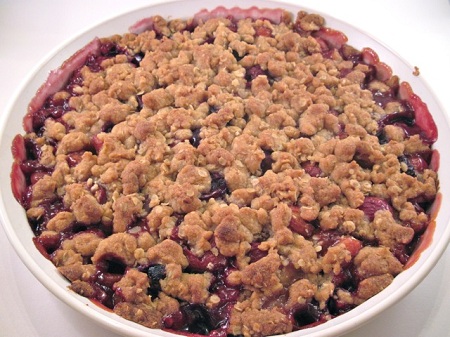 The Diary of A Cake Maker: Cherry Clafoutis'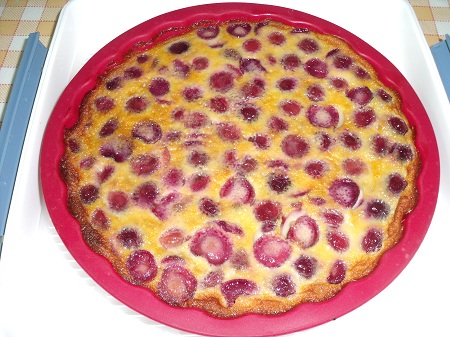 Baking and The Boys: Cherry Apricot Crisp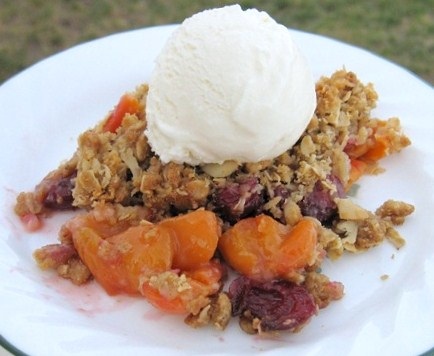 Baking and The Boys: Cherry Chocolate Chip Ice Cream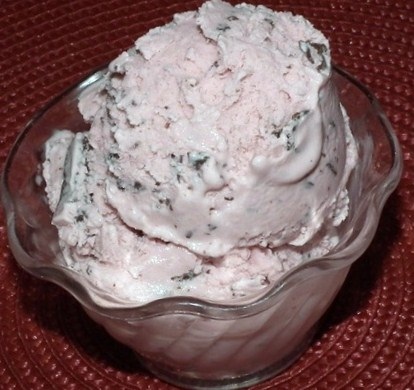 Eat The Love is sharing a trio of cherry delight:
Sweet Cherry Rhubarb Semolina Cake with Candied Clementines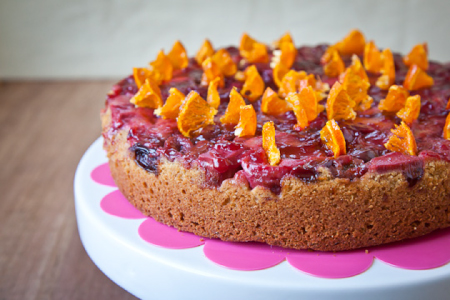 Apricot, Sweet Cherry and Plum Vanilla Spiced Pie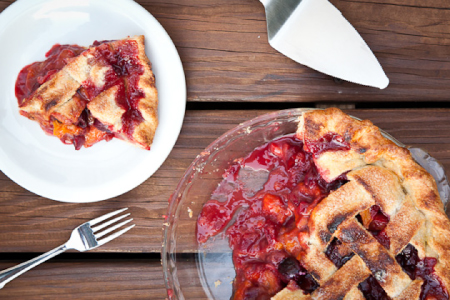 Sweet Cherry, Black Plum and Yellow Peach Cobbler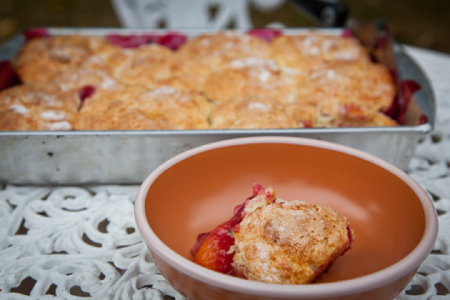 Seasonal Potluck is sharing four cherry recipes! Cherry filled Almond Cake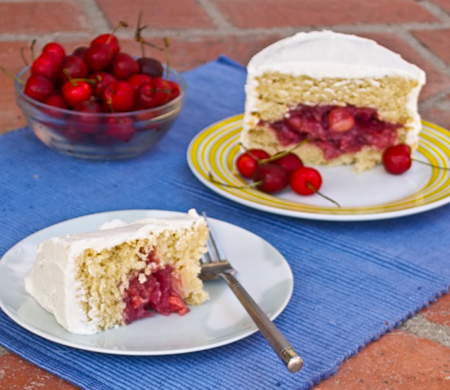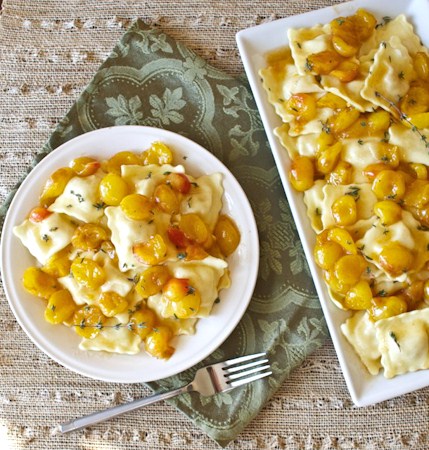 Cherry Cream Pie with a Granola Crust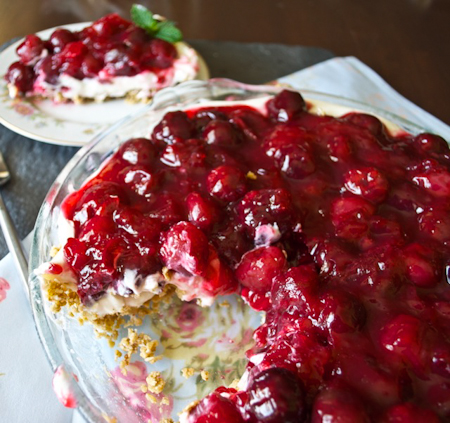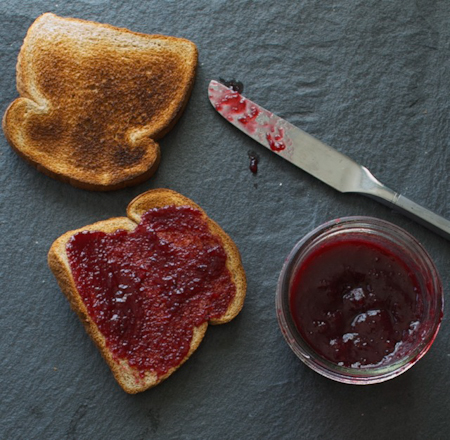 Gluten Free Doctor: Cherry Clafoutis

The World in My Kitchen: Cherry and White Chocolate Pound Cake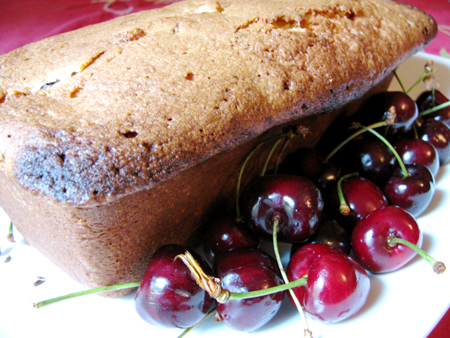 Running and Cupcakes: Cherry Almond Irish Soda Bread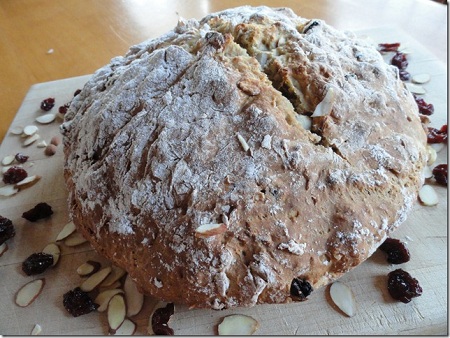 Nutmeg Nanny: Cherry Pie with Chocolate Crust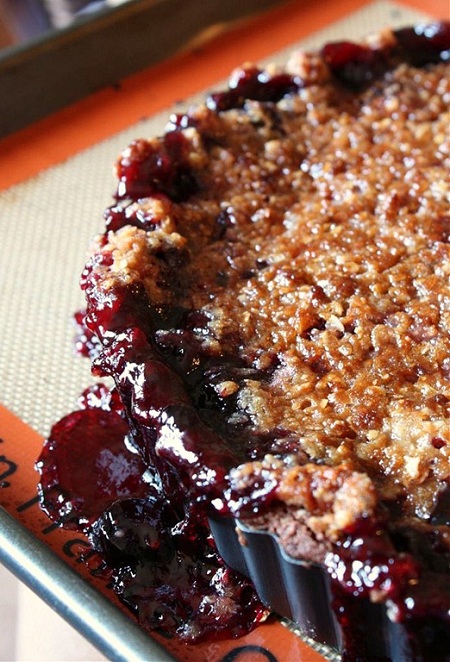 Recipe Renovator: Gluten-free strawberry-rhubarb-cherry pie
Recipe Renovator: Healthy banana splits with cherry-rum sauce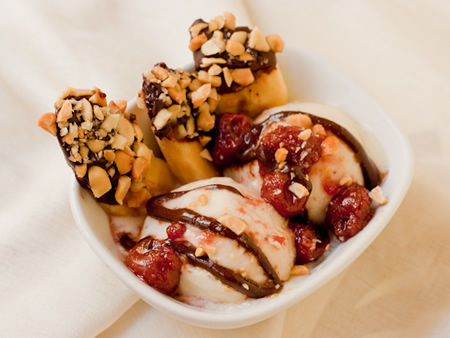 Both Recipe Renovator photos © 2012 Stephanie Weaver. Used with permission.
*Lead Photo Courtesy of One Hungry Mama.