I know, I know, we look like sisters. In fact, we also share the same passion for wrap-dresses but I may have mentioned that before. By the way, I am not the one who said we look like sisters, it was one of my friends' comments on Facebook.
You may recall that last week I made the Black Bean Brownies adapted from Melissa's debut cookbook: "Ten Dollar Dinners: 140 Recipes and Tips to Elevate Simple, Fresh Meals Any Night of the Week." In fact, later that same day, I took myself all the way to East Greenwich (about 40 minutes from my house) to attend her book signing.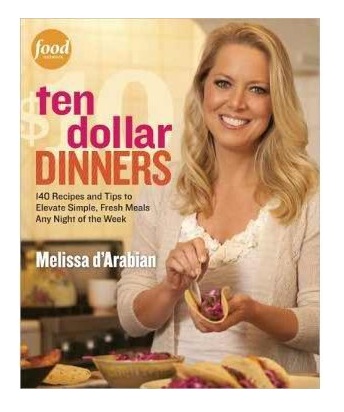 As you can see, I was not the only one who was excited!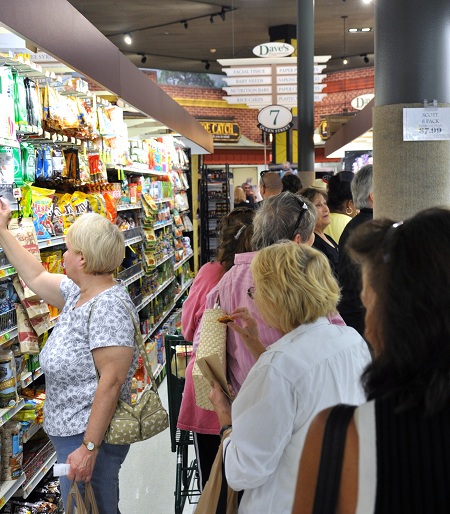 This was the furthest I have driven since the car accident and I was feeling it. However, I rubbed a bit of BioFreeze on as soon as I got back in the car, grabbed an Iced Latte from Panera Bread and felt revived.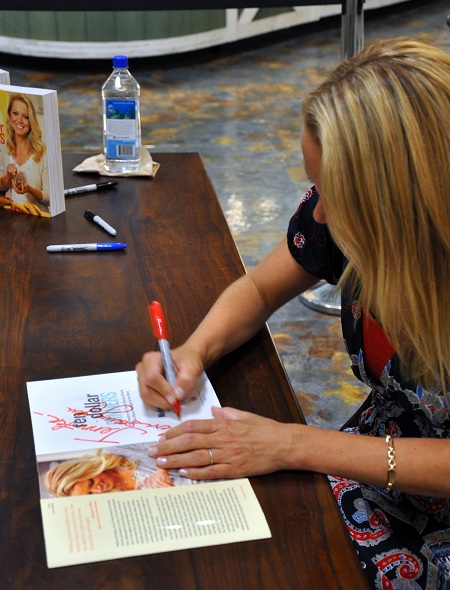 Want to read more about the book and find out where she will be cookbook signing next? Find out on Melissa's website http://bit.ly/MdAbook.
Look, she turned to smile at me and the camera focused on counter. Boo-hoo.