Last week I shared all about the fun day we had at The Dinosaur Place in Oakdale, Ct. but there was so much to share that I decided to share the indoor activities for a separate post.
After visiting the Nature's Art Shops and indoor activities, I realized that this is a great rainy day option (as well as an any day fun place!) Naturally, you an spend plenty of time exploring their shop because they have so many amazing items but you know your kids want some hands-on activities. This trip we opted for 'Thunder Creek'.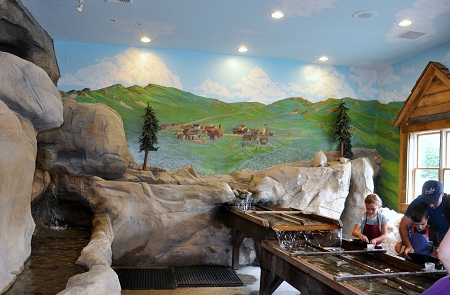 But first, some ice cream…..I had a coffee milkshake. Naturally, I did squats while sipping (not).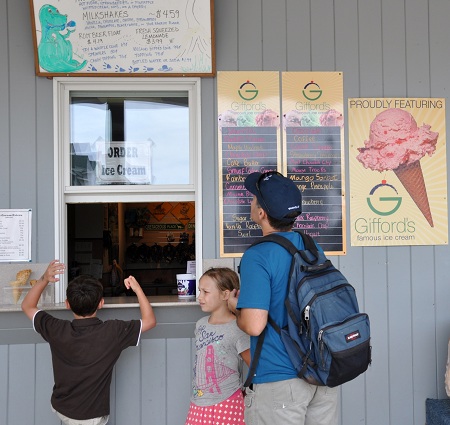 While they took their time with their ice cream, I went back to the car for some pain management and relaxation. Oy!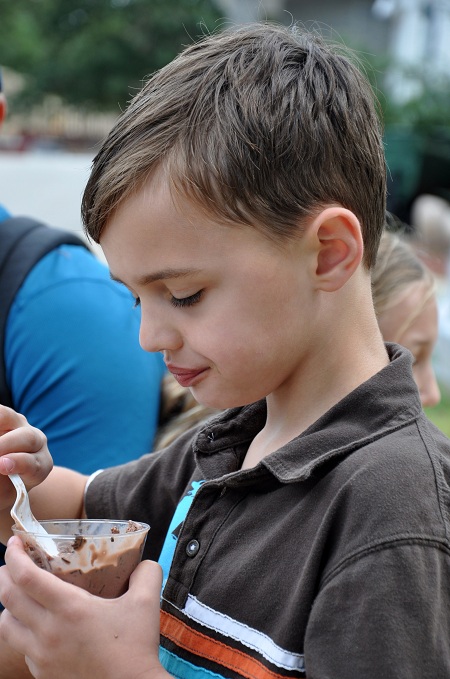 Cooling off on a hot day…..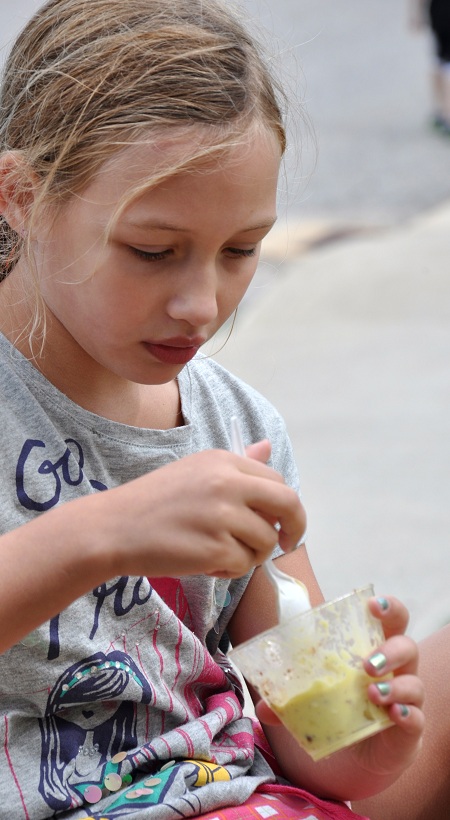 Time to suit up!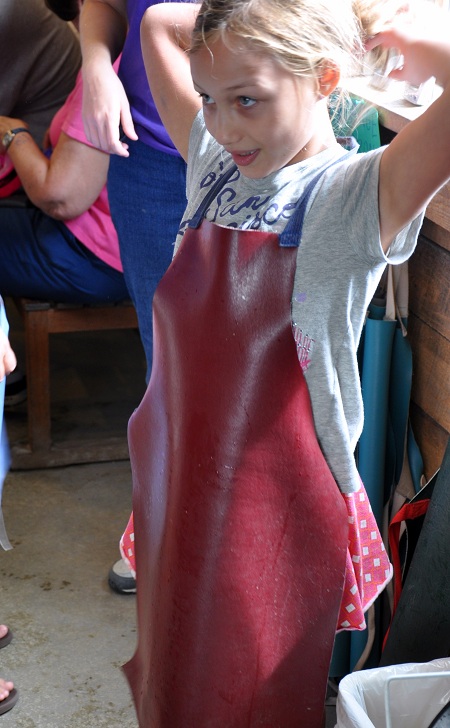 Then they were shown how to pan for nuggets…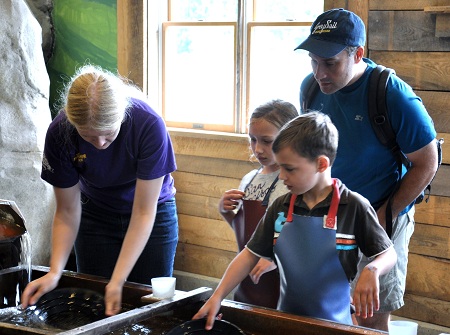 Then they did some panning….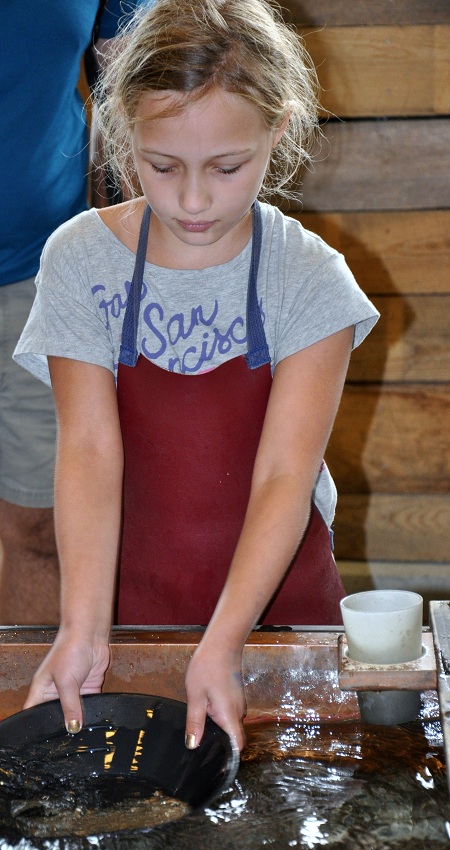 Score!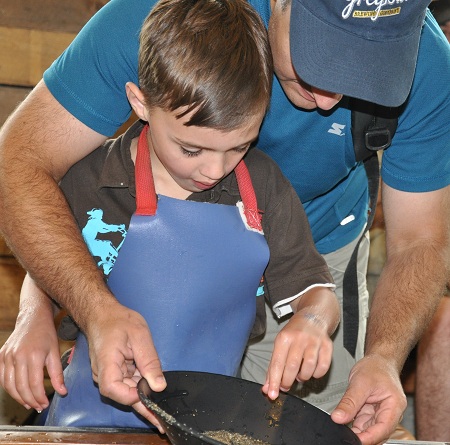 We know for sure that the next indoor activity we are tackling is the Jackpot Mine as the kids were so excited to see the gems and stones in the Minerals & Fossil Gallery that we ended up spending close to the same amount buying them a few stones. They would have such good time identifying the items they dig up all by themselves.
We had a roaring good time!