This past weekend, we attended the Hood New England Dairy Cook-Off in Providence, R.I.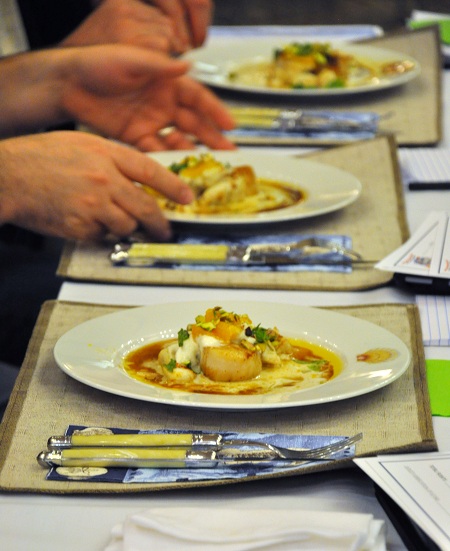 The kids came along and as you can see, they enjoyed the reception room.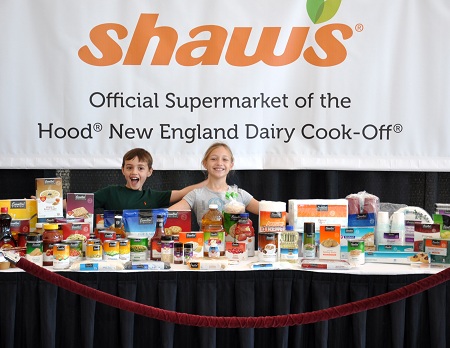 There were five rounds of competition (Breakfast /Brunch, Apps/Side Dishes, Soup/Chowders, Lunch/Dinner and Dessert) with contestants from each of the 6 New England States.
We showed up just in time to sample some of the appetizers including spicy tapas, stuffed mushrooms, lobster & corn souffle and our favorite (noted below).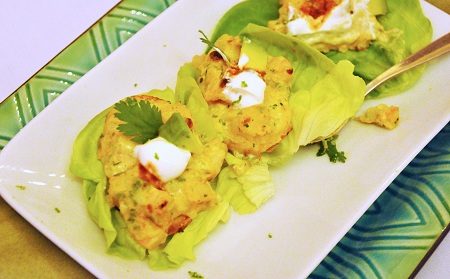 There was a 'Social Media' table for the bloggers and guests. I had some 'taste-testers seated with me…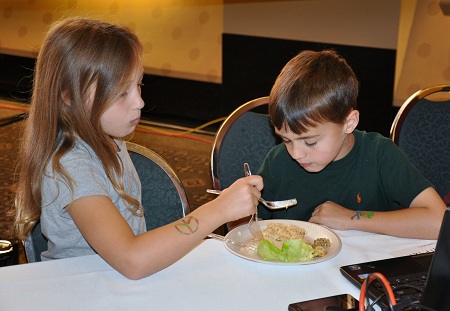 They had a unique ranking system….this means full approval has been earned! I was thrilled that the kids were so excited that they wanted to try everything no matter what it was (How often does that happen at home moms & dads?)!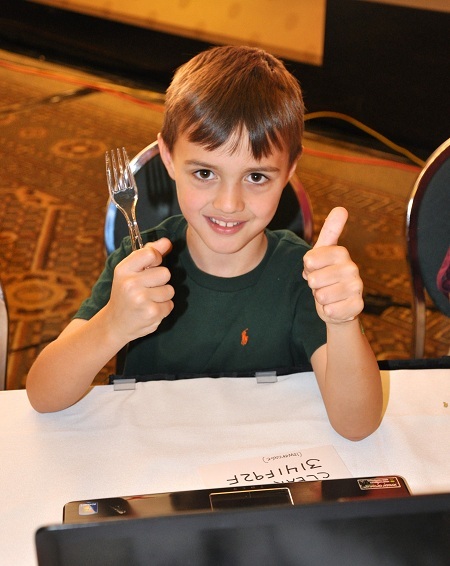 One of our favorites (kids included) was the Acorn Squash Blossom Fritter made by Forrest White which won him the Appetizer/Side Dish division!
Then there was the dessert division which seemed to get everyone in the room excited. Ever hear of a Flanuccino?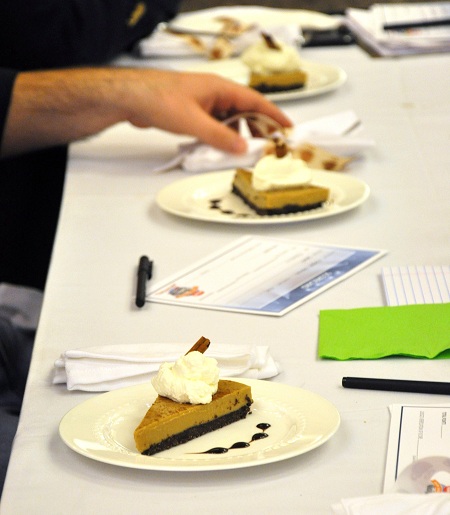 We stared & glared and….
Maybe even drooled a bit when we tried this Limoncello Tart.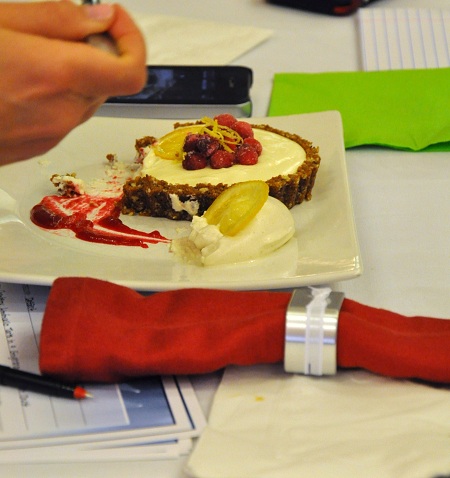 Later in the day, the 5 finalists, one from each division, competed for the $10,000 prize and the winner is: Mary Jo Fletcher LaRocco of RI with her delicious Cranberry Limoncello Tarts in a Gingersnap Hazelnut Crust! The crust definitely puts this tart over.the.top.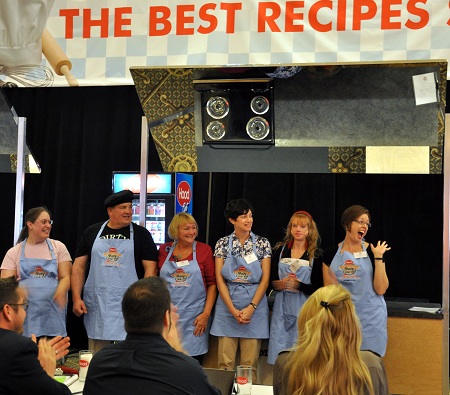 It was a fun day of family, food & even some blogging friends of mine: Jane from Make Ahead Meals for Busy Moms and Kristy from Moms Own Words.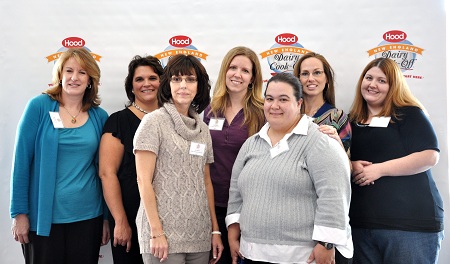 Disclosure: I was provided tickets and accommodations.