Day 2 of the trip to Green Mountain Headquarters began with some surprises as I spied a row of three pay phones at the hotel…..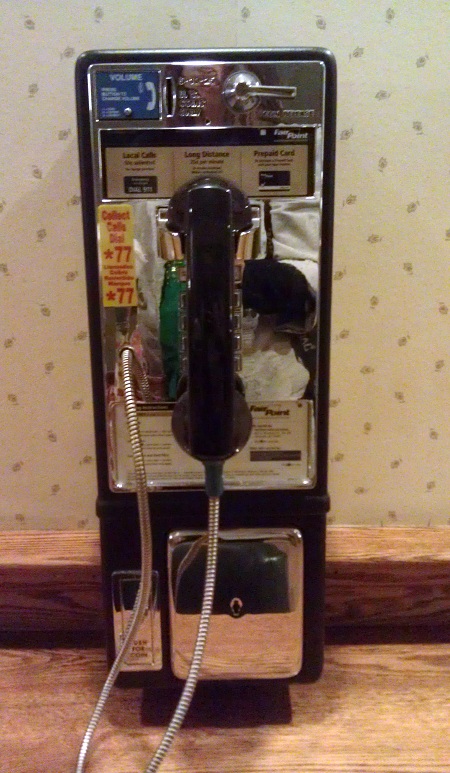 Followed by this beauty at the front desk and yes, it works!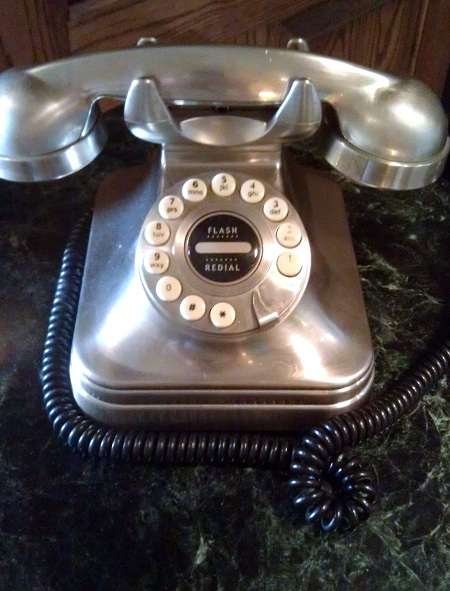 Then we headed to the Green Mountain Headquarters for the panel.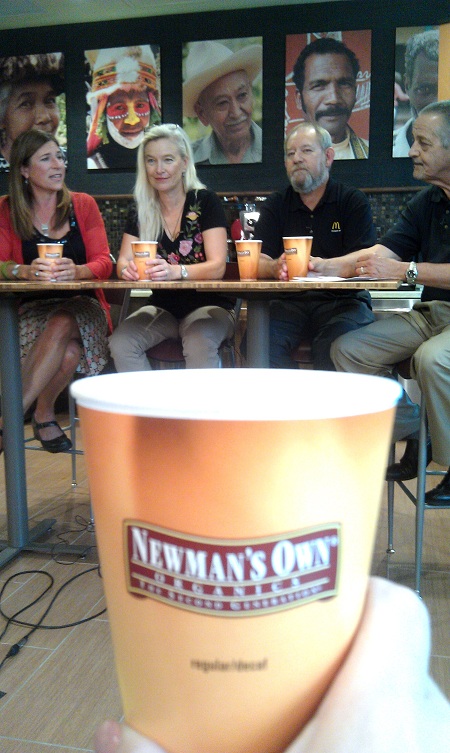 The we had a top-secret tour of the plant and tasted some more coffee. I tried an 'antioxidant blend' from their new Wellness Collection. It was really good! Since we had time before lunch, we decided to walk over to the store/visitor's center….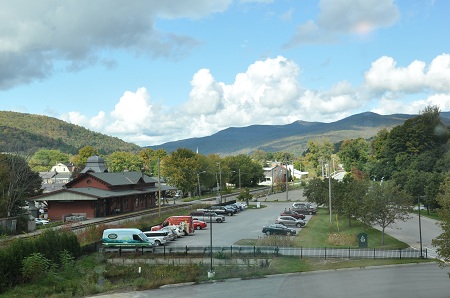 As we walked over, we gawked at the Green Mountain van and knew we would be the most popular girls in the U.S. if we cruised around in this baby.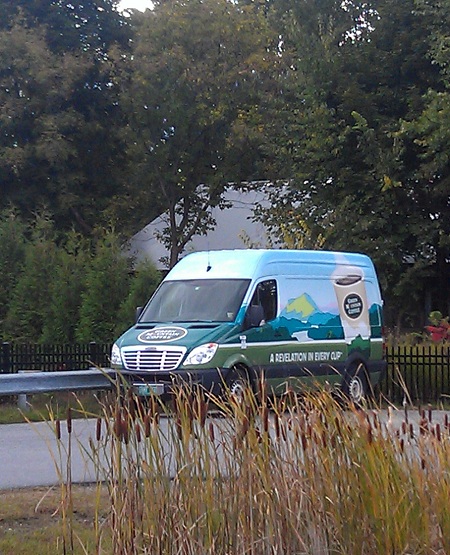 Even the outside of the store is so pretty!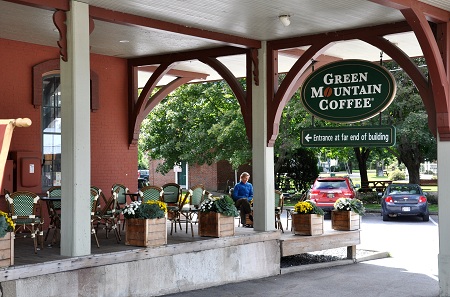 A coffee lover's fantasy come true!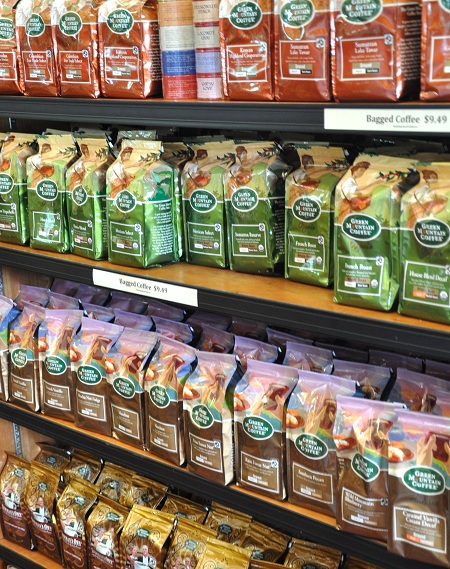 For lunch, I had some throat-soothing soup, a Waldorf salad sandwich & a lively salad with beets. I brought the oatmeal cookie home for the kids. No really, I did!
Thanks to my painful throat, I opted to drive myself home on my own rather than chit-chat in the van with the other bloggers. I was already bummed that this ongoing physical problem had caused me to isolate myself but then Nell Newman decided to join them for the trip back…..I pouted just a little bit on the way home.
Tomorrow, or maybe the next day, I will share where I stopped for a break on the way home.