Last week, we squeezed in a date night prior to spending two days at both Yale & Massachusetts General (I still need to share an update on that front) and our first stop was The Malted Barley in Westerly, Rhode Island.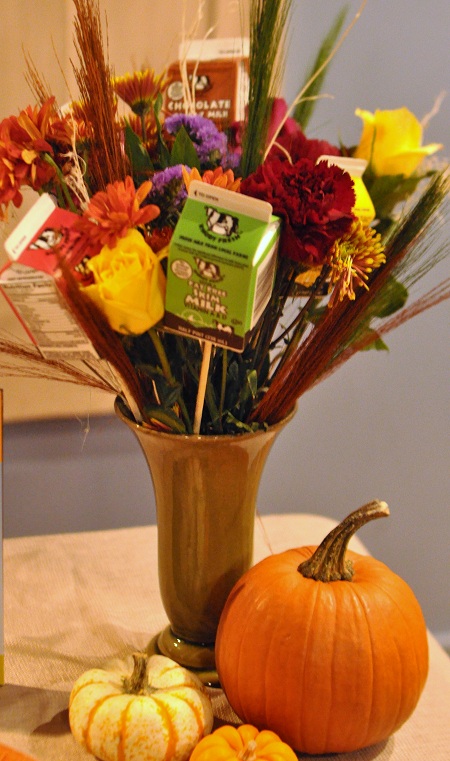 Besides loving the pretzels and beer at the malted barley, we were invited to attend the opening night of the Rhody Fresh ButterKase Cheese Tour. The cheese is made using Rhody Fresh milk and is blended into a soft, German style artisan cheese. It is made and aged locally at the Narragansett Creamery in Providence.
So far, we have made one dish using this cheese and it was delectable – the perfect melting cheese! At the event, we were able to enjoy two recipes using the ButterKase; A Mornay sauce, that my husband preferred and a Fondue, which I preferred. Looks like we need to have a cook-off with friends.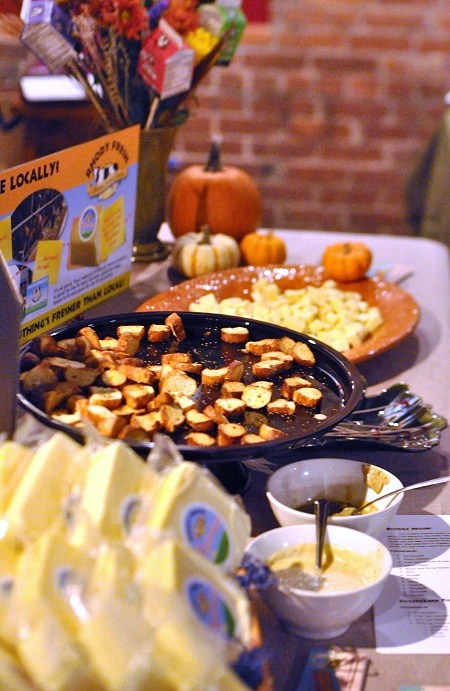 Naturally, they also served some Autumn inspired SailFest beer called AutumnWinds. my husband gave it a big pilsner-thumbs up.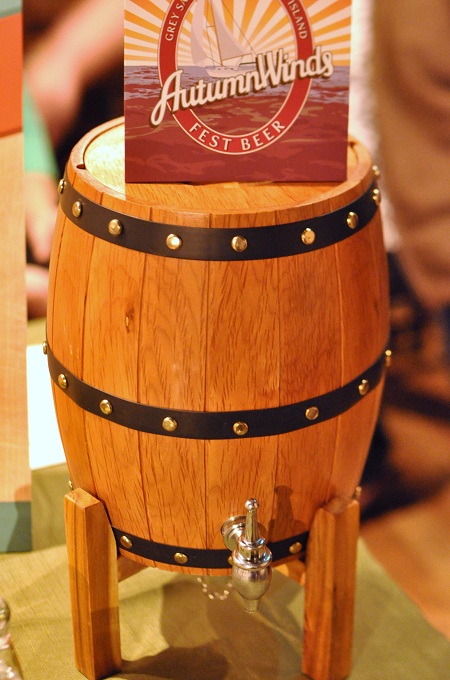 I am thrilled that the cheese will soon be available for purchase in local stores.  I also found out that Rhody Fresh is now distributing butter as well.
Thanks to the pain in my throat, I had to limit my social engagement so after a bit, we headed to Bridge Restaurant for a small meal and lots of communicating via a notepad and pen. For dinner, I ordered the beet salad: I told you I was obsessed.
What is your favorite cheese?