This past weekend my husband and I celebrated our 11-year Wedding Anniversary and his Birthday. We celebrated Saturday and Sunday at the Mohegan Sun Casino in Connecticut.
On Saturday we perused the shops, dined at Bobby Flay's Bar Americain for dinner and attended the Mohegan Sun Brewfest.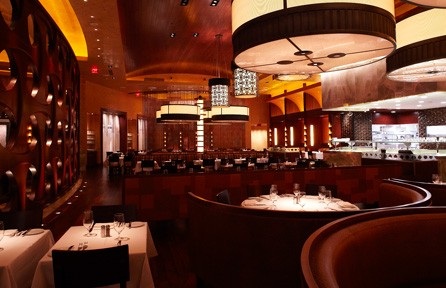 I will share all the Brewfest details in another post but for now, I will share our two dining experiences at the Casino. First up, was dinner at Bobby Flay's Bar Americain. I wish I had good photos but I was only able to bring a smartphone and small digital camera which did not do well in the low light.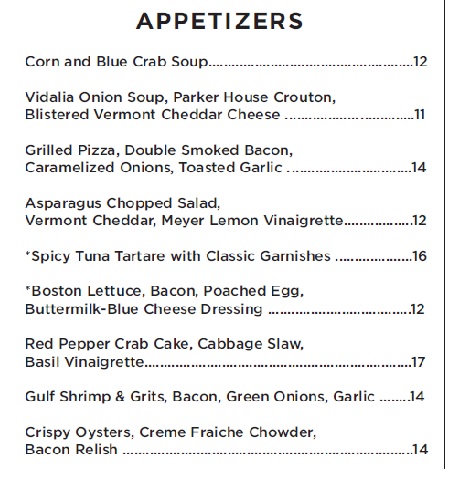 For appetizers, we chose the Red Pepper Crab Cakes & Crispy Oysters. I was happy to nibble on plenty on lump crab meat which you usually do not find in most restaurant crab cakes.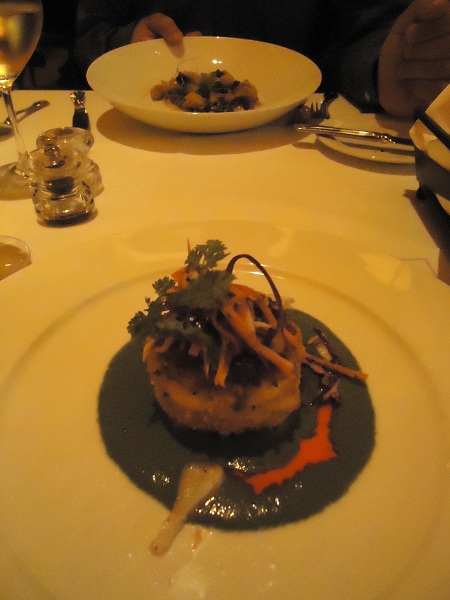 When it comes to picking entrees, we usually opt for items that either I never have made or would not normally make at home.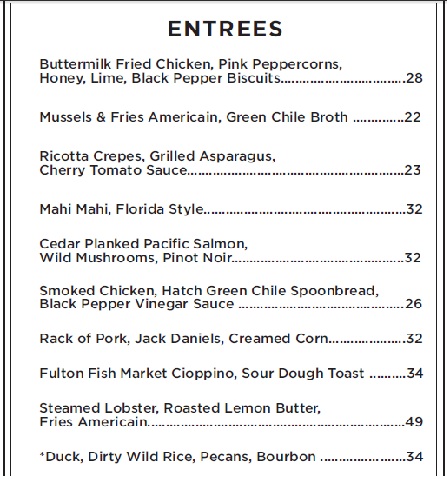 Therefore, we ordered the Rack of Pork and Ricotta Crepes. All I can say is what we were two very happy people. I was not sure how I would feel about the savory crepes but my goodness, I am a forever believer!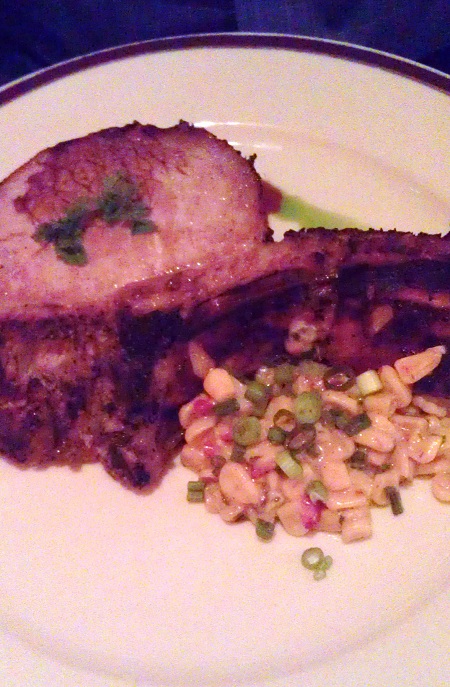 We were both smiling ear to ear during our meal, especially my husband as the creamed corn was surprisingly spicy.
After a great night's sleep, we eagerly headed down for a special breakfast at Todd English's Tuscany Restaurant. Again, I wanted to order what we do not make or eat at home.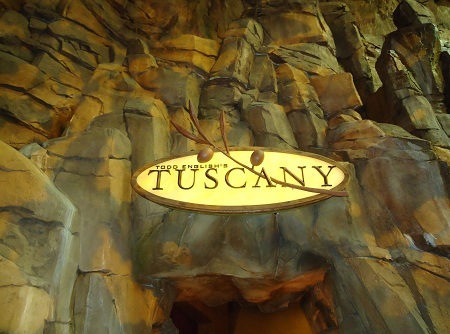 We both discussed the Castagnaccios and knew we had to try it – I mean, can you ever really go wrong with pancakes? And who could resist a rosemary honey mascarpone and pecan fig sauce? Not us!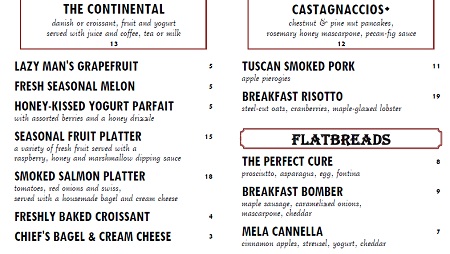 We also ordered the Smoked Salmon Platter knowing we could fill up on that if our pancakes instincts were off….but they were not off at all and we made room for the platter.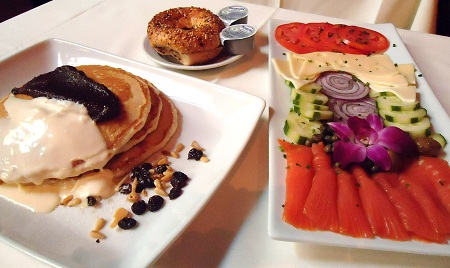 The waterfalls and background scenery make this a special place to eat and the food is amazing. Seriously, I ate at Tuscany many years ago with some girlfriends and we talked about it for months.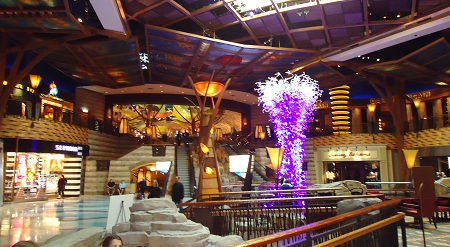 Thank you for celebrating 11-years with me honey!!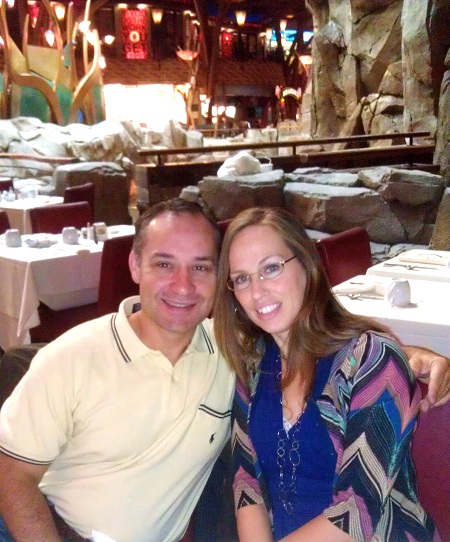 You can drool over the menus here and for disclosure purposes you should know that as part of my campaign with the casino, our meals were comped.