Before I head out for a busy busy day on the medical front, I made myself a crispy whole wheat bagel topped with some of this cream cheese.
Plus, I had to make something special for Pumpkin Day you know. You may think you have seen just about every type of pumpkin recipe the past few weeks but there was one left: pumpkin cream cheese.
Isn't this another fabulous way to use up that can of pumpkin puree (Did you try the pumpkin pie smoothie yet?). Heck yes!
Now carry on my pumpkins.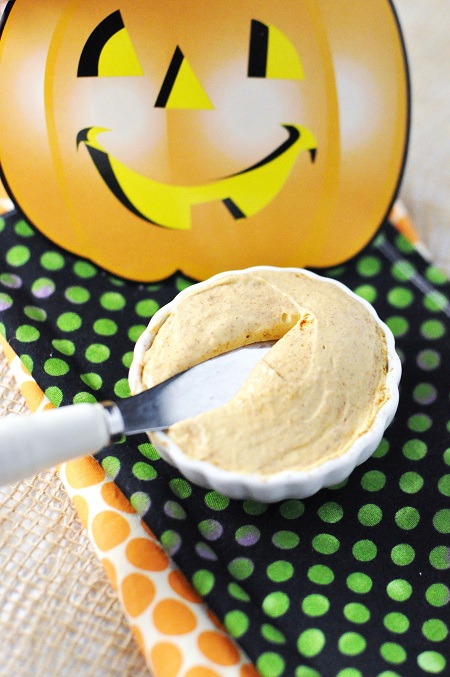 Pumpkin Spice Whipped Cream Cheese (Yield = ~2 cups)
Ingredients:
8 oz. whipped cream cheese
1 cup pumpkin puree
A few dashes of pumpkin pie spice, cinnamon or your favorite fall seasonings
Directions:
Puree the cream cheese, pumpkin puree and spices together with a few pulses on your food processor or just mix them well with your favorite big spoon.