Sunday night I headed to Massachusetts to visit my Godsons and then attend a fabulous 'ChopChop Magazine for the Holidays' event. Not only was the event fantastic but so was the venue, Sofra Bakery. In fact, I am going to dedicate an entire post just to Sofra.
I have written about Chop Chop Magazine in the past and about how much I love their mission of 'inspiring kids to cook real food with their families' so I was honored to attend an event with fellow bloggers.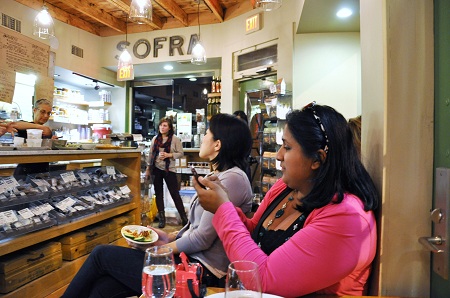 First, we were treated to some amazing food prepared at the bakery…..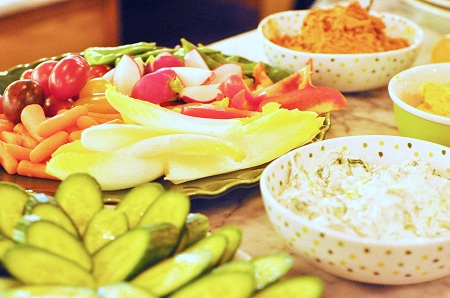 Followed by a conversation about cooking with your kids – Tips from ChopChop Magazine include:
*Pre-measure ingredients and your kids can help pour so they can help in the kitchen too.
*Encourage your kids to listen and look when cooking.
*Cooking and eating is a sensory experience – a perfect way to teach different senses to kids/
Next up, Chef Geoff Luka made a Syrian dish called 'Muhummara', as well as 'Cacik', a Turkish dish. It made me realize that other than making Portuguese recipes, I have not invested enough time exposing the kids to food from other cultures.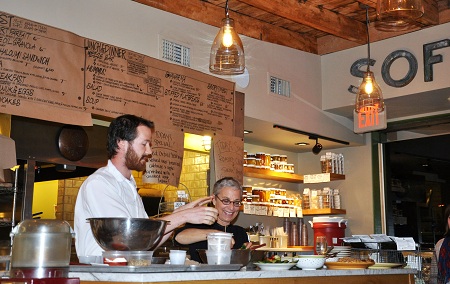 After watching Chef Luka make those amazing recipes, the lovely Catrine Kelty shared some food styling tips. Some of the tips including: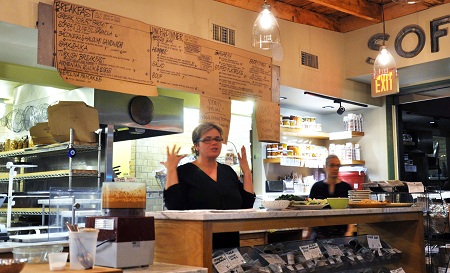 *Using antique boards, tiles, cupboard doors, colored paper, wrap paper to tell your photo's story.
*Strain stew a bit before taking pictures.
*Understand when food is going to misbehave and be able to work around it.
*Place the darkest food closest to the light source.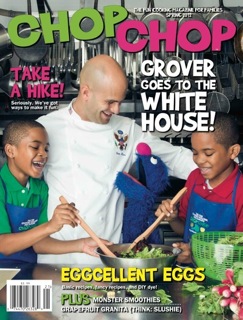 In case, you haven't guessed, I love lurve ChopChop Magazine and think that is would be a terrific gift for kids this holiday season! Think about it:
*It's perfect for Kids that Love to Cook
*A great "Under $25" gift for those elusive "Hard to Buy For" on your readers' gift list.
*A great gift Ideas foodie families, gifts that give back (each subscription helps pay for a subscription to families in need), or for health enthusiasts.
In addition, I am happy to share that I am giving away a 1-Year Subscription!
To enter, comment on this post telling me: What is your favorite recipe/dish to make with your kids?
For additional entries (read carefully):
*RE-PIN this giveaway to one of your boards & leave a comment with the pin link: http://pinterest.com/pin/5699937000074367/
*Tweet this giveaway (leave the twitter link in a comment): Hoping to win a yr of @chopchopmag from @savorthethyme 'Inspiring kids to cook real food w their families http://su.pr/2JStpO #giveaway
*Follow @savorthethyme on Twitter (and come let me know your twitter handle)
* Follow @chopchopmag on Twitter (and come let me know your twitter handle)
Don't worry if you don't win though, cause you can subscribe or even buy a subscription for a Holiday gift!
All entries must be received by Wednesday, November 21st 11:59pm ET. The winner must be 18 years of age or older and must respond within 48 hours upon notification of winning or a new winner will be chosen.