We had quite the restless late Tuesday afternoon but by early evening, we were able to head out and drive up the road to a friends house, to grill and share a meal together.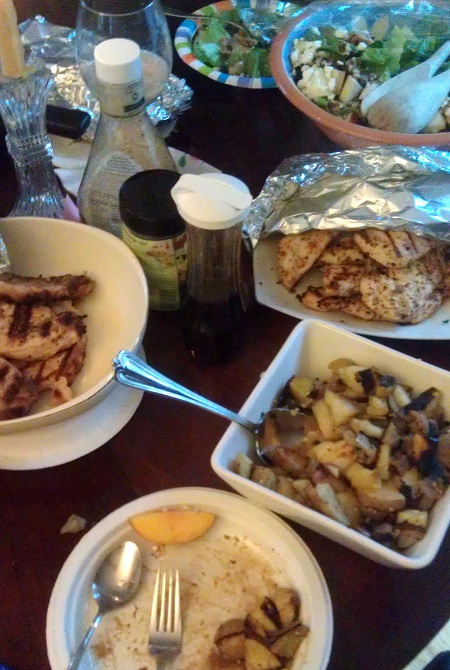 I could not sleep again but welcomed the bright lights that appeared at 4 a.m. Wednesday when the power was restored. I jumped right up, turned some of the lights off, and enjoyed watching the sun rise. By mid-morning, we headed outside to begin the clean-up. When the kids found the yard work too exhausting, they found more colorful ways to keep busy.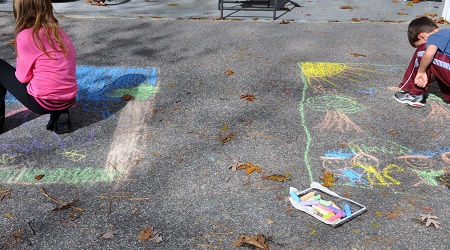 Wednesday brought us a full house as some friends had to go to work while some came to take a warm shower and share stories. At one point we started having drawing contests and voting for 'winners'. Please note the coconut bra and stretch marks in the drawing on the right…..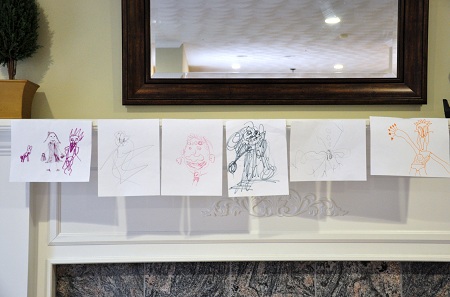 The town postponed Halloween but we headed to a friend's neighborhood where all parents and children were outside, in costumes, at 5 p.m. to share candy and smiles before darkness over-swept their homes.

Thursday brought a morning of heading to the transfer station after emptying the fridge, physical therapy (yes, still having trouble from the car accident)…..
Followed by a long day of grocery shopping to restock the fridge, freezer and prepare to feed as many powerless friends as we could. I made the best dip ever, a kale & spinach salad, roasted potatoes, roasted butternut squash, shrimp mozambique, two types of baked chicken and an apricot glazed Salmon. For dessert, some pumpkin muffins.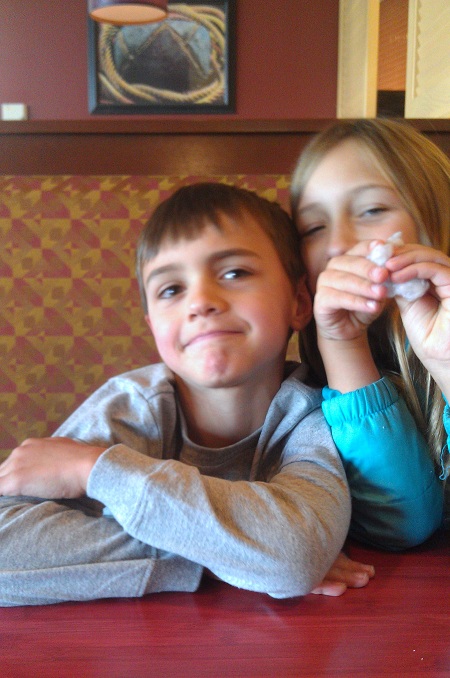 Finally, Friday brought a play-date with friends we rarely see during the school year (yes, now on 5 days of no school) and then home to feed a family some lunch and play.
Today, we are preparing for a weekend of more outdoor clean-up as well as a Gymnastics meet, soccer and cleaning our home. I hope we can drive a bit closer to the shore tomorrow and take some photos to share.
We have been able to watch the news and are so grateful that we made it through the storm safely. Nearby, there is devastation and we will do all we can to help.