Look it folks, over the past 7 months, between the autoimmune disease Hashimoto's, chronic throat pain, and whip-lash pain, I have managed to pack on a few pounds and I am not waiting for the 2013 to try to shed it.
Let's get a jump start on the New Year by dropping a few pounds! Are you with me? Great, then join me in my DietBet for only $25! We start this Thursday, November 29th.
What is DietBet you ask? DietBet is a game where you've got 4 weeks to lose 4% of your starting weight. To begin, everyone puts money into the pot. After four weeks, whoever hit their 4% goal is a winner and splits the pot (so there are multiple $$$ winners.)!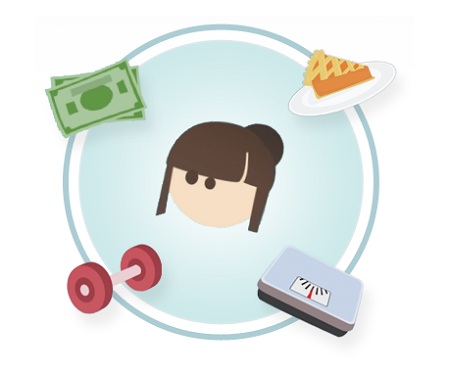 To entice you even more, you can donate a portion of your potential winnings to a charity.
Need even more enticement (besides looking amazing at the New Year's Eve party & feeling super proud of yourself)? Join in my game and the bid is only $25!
Watch the video to learn more:
DietBet – Have Fun. Lose Weight. Make Money! from DietBet on Vimeo.