I told you yesterday that I was in love with Sofra Bakery.
I have also told you many times how much I love Feta.
I am also telling you that you need a fresh approach to Thanksgiving recipes.
However, if you don't make some traditional fixings, there may be a mutiny so let's ease into this with an fresh approach to Appetizers.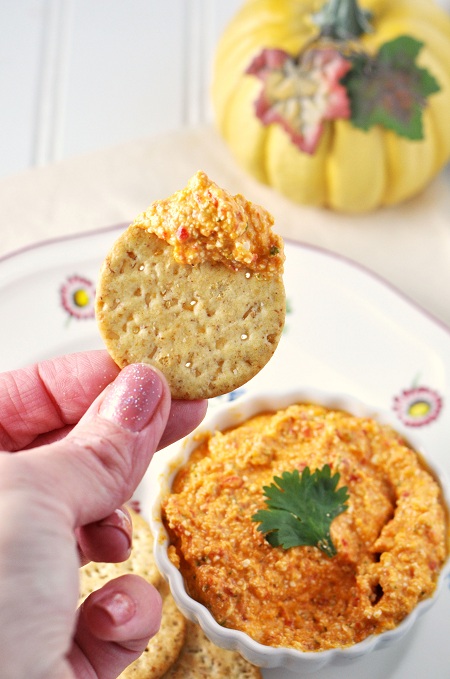 While at Sofra Bakery, I saw they had a 'Whipped Spicy Feta' in their fridge and I was intrigued so I set to making this recipe.
Please note the sparkle on my nails: my daughter often remarks that my fingernails are boring as I frequently go with a nude color so in order to appease her, I added sparkle. She smiled. Kind of like I do when I nibble on this whipped feta spread.
Whipped Feta with Roasted Peppers & Garlic (Yield = 2 cups)
adapted from Shape.com
8 ounces of reduced fat feta, drained and roughly chopped
~1 roasted bell pepper, (I used 4 pieces from Trader Joe's jarred yellow & red peppers)
2 cloves of garlic, roughly chopped
A handful of fresh parsley or cilantro
2 teaspoons olive oil
1 teaspoon of fresh lemon juice
Kosher salt & ground black pepper to taste
Place all the ingredients in a food processor, and pulse the mixture until it is well creamy and your desired texture.  Season with salt & pepper and refrigerate until ready to serve.
More on Sofra Bakery tomorrow….