If you're new here, you may want to subscribe to my tasty updates.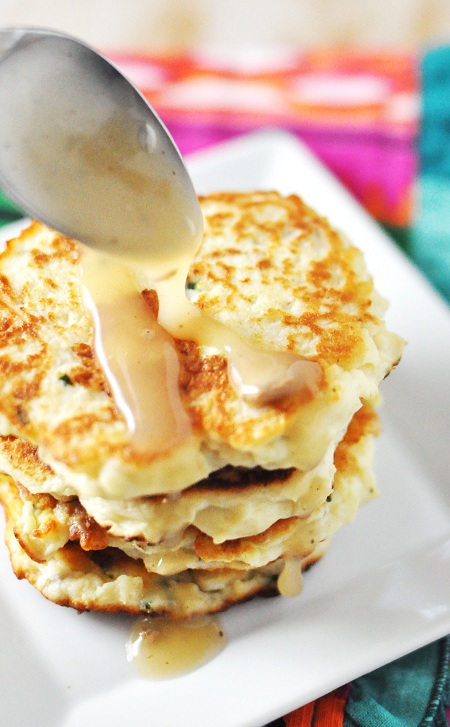 I know what you are doing today: trying to figure out what else to do with all the Thanksgiving leftovers so here are four fun & tasty ideas. Just.for.you
Thanksgiving Leftover Cranberry Sauce Appetizer: A simple idea for making creative cranberry sauce nibbles
Creamy Turkey Cajun Pasta: How many people do you know that do this?
Turkey & Toasted Barley with Vegetables Soup: Use up the root vegetables with this nutritious twist.
Mashed Potato Pancakes Recipe: You may never want plain old breakfast pancakes again.
Fried Rice: Use turkey instead of chicken