A mouth-full of a title but all true as this is a no butter, not from pan drippings, no sugar added, vegetarian broth gravy recipe.
Oh now wait, don't worry, there is plenty of flavor my friends!
Try it and see! To make it really special, I went to Clyde's Cider Mill to get the freshest most authentic apple cider I could find.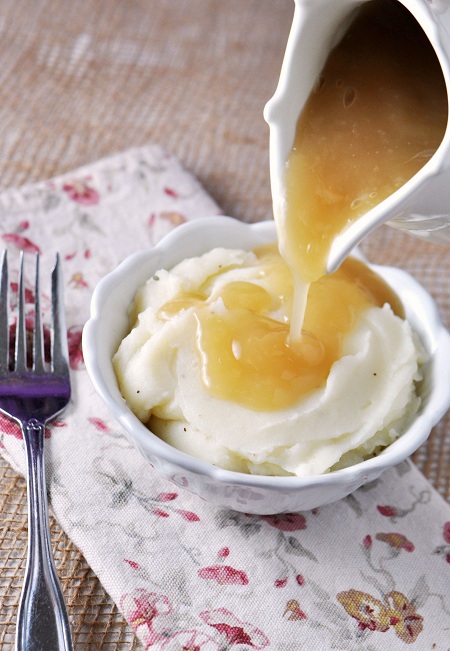 Vegan, Vegetarian, Gluten-free Low-Fat Apple Cider Gravy (Yield = 2 cups)
Ingredients:
1 cup vegetable broth
1 cup apple cider
2 tablespoons + 1 teaspoon cornstarch
Pinch pepper, salt and seasoning, optional
Directions
1. In a saucepan, combine the broth, cider, cornstarch, and pepper and turn heat to medium-high.
2. Bring to a boil whisking continuously for 2 minutes. Taste and season with salt and/or your favorite Holiday flavors.