Last Thursday was my, um, 18th Birthday.
So, I am not 18, I am a bit more 'wise' than 18 year olds.
The day began with lots of loving from the family followed by a lovely breakfast with my friend Kim. She gifted me with the lovely scarf shown above.
I came home to work on some recipe creation before heading, with my husband, to parent teacher conferences. We then took the kids home and were greeted by my long-time friend Annie.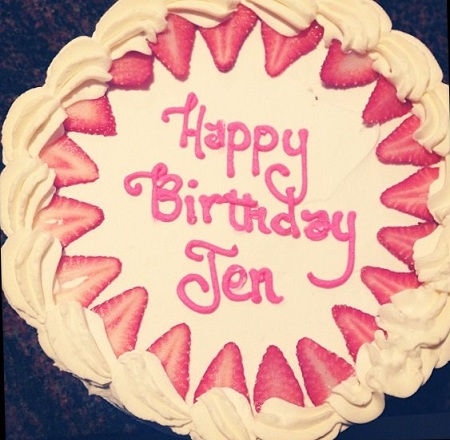 We chatted, relaxed and then had dinner which was comprised of our favorite salads and pizza followed by a Vanilla Cake with Strawberries and Mascapone Icing.
Our evening was full of play and eating more food as I prepared to not eat or drink after midnight in preparation for an outpatient procedure the next day.