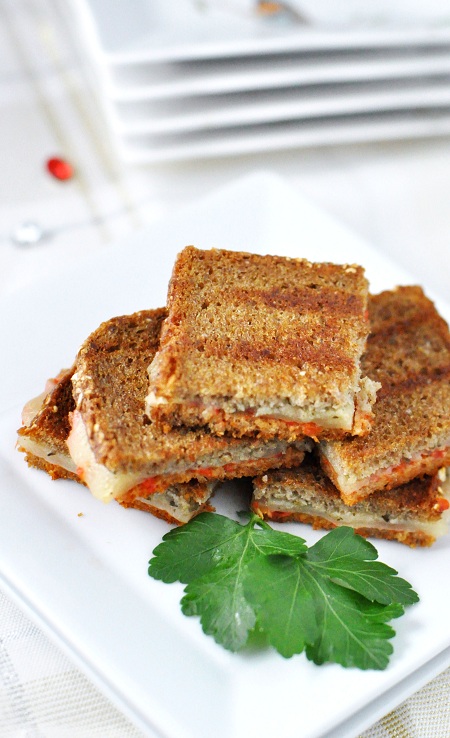 As we wrap up 2012, I am pondering all kinds of finger food deliciousness that we can share with our friends……..or not.
I began with peering at the leftovers in the fridge and spied the Lemon Artichoke Pesto and my mind began churning.
Then I saw a Facebook update by a fellow food blogger, who secretly stalks me (I am assuming*), post a photo of a new offering at Trader Joe's called Piccolo Panini.
Naturally, there was a block of cheddar on the same shelf and to the right: a jar of roasted red peppers. Bingo!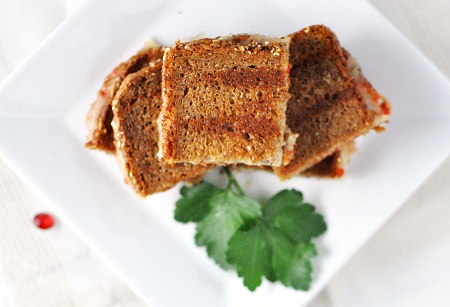 Mini Grilled Cheese with Roasted Red Pepper & Pesto Sandwiches (Yield = 8)
Ingredients:
4 slices of bread
4 tablespoons of Lemon Artichoke pesto or any favorite pesto
4 tablespoons of pureed roasted red peppers
1 teaspoon olive oil
4 slices of reduced fat cheddar cheese
olive oil cooking spray
Directions:
1. Place about 8 ounces (estimate from a 16 oz jar) of roasted red peppers into a mini-chopper or food processor and pulse until a spreadable puree.
2. Heat up an indoor or outdoor grill.
3. Spritz one side of two slices of bread with the olive oil spray and set it, oil side down, on a plate. Spread the pesto on one of the slices of bread and then top it with cheese.
4. On the two remaining pieces of bread, spread the roasted red pepper spread and place atop the slices bread with the cheese on them.
5. Place them on the grill and toast each side of the sandwich.
*Her name is Dawn, stalk her site and let her know I know she is stalking mine…..although she stalks her local Whole Foods store more often.