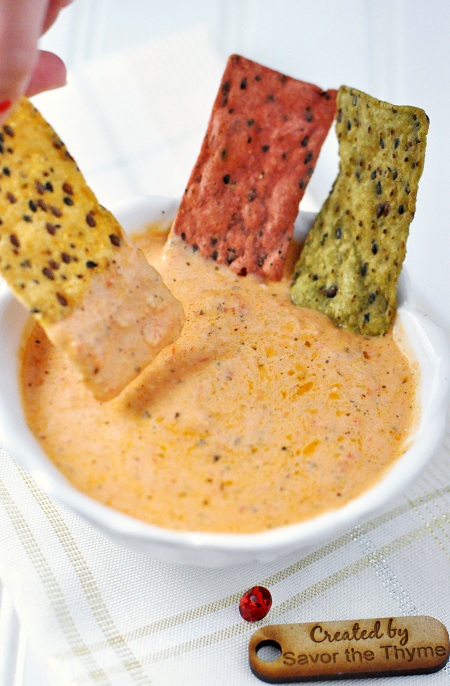 I spied a new snack chip option while I was skating around Stop & Shop the other day.
This new option is called 'Dippers: 3 Seed Veggie Dipping Chips' by RW Garcia.
It made me want to eat chips & dip.
I made a dip. I ate it with chips.
They were a non-GMO corn based chip. I loved them. I ate them all.
Okay, I shared a few but they were gone quickly.
Make this dip. Eat them with the same chips.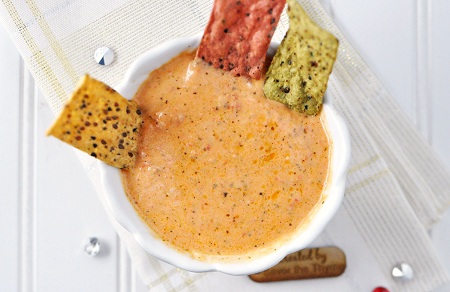 Skinny Roasted Red Pepper Pesto Dip (Yield = ~1 cup)
Ingredients:
About 8 oz/half a jar of roasted red peppers
1/2 cup of
Lemon Artichoke Pesto (
or any pesto you adore)
1 teaspoon olive oil
1/3 cup light sour cream
Directions:
Place the roasted red peppers in a mini-chopper/food processor and puree. Add in the remaining ingredients, pulse a few times and pour into a bowl. Serve with veggies or your favorite chips.
Because my daughter wanted me to use all three photos, I give you one more to drool over….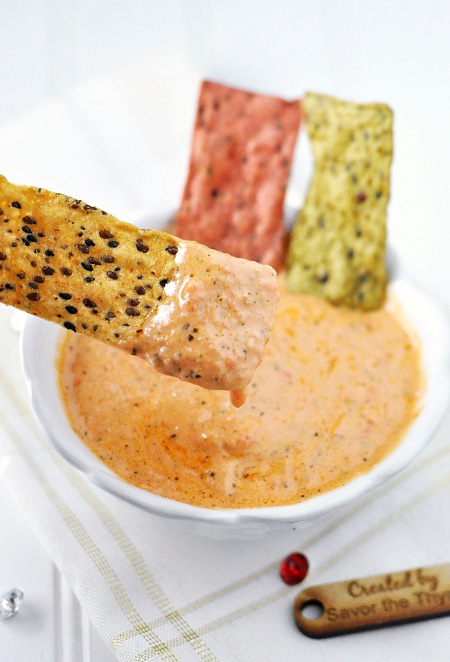 If the ingredients seem familiar, it is because I used them in yesterday Mini Grilled Cheese post.