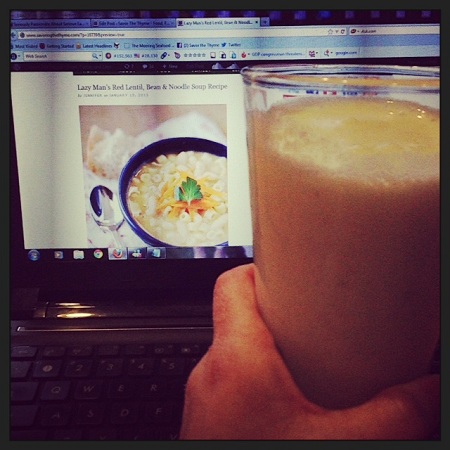 Luckily, I awoke yesterday after a decent night's sleep and was ready to tackle a busy day.  First up, was getting the kids to school, followed by feeding my belly a quick & easy Banana Smoothie.
I then dropped by the local pharmacy to find there is now a 'designer' Snuggie series with the ever popular camouflage design. Grab one while you can (detect the sarcasm?).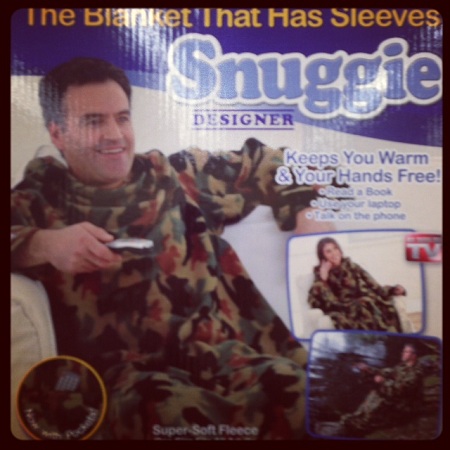 Next up was some library time at the kids school followed by lunch with Kim #1. Kim made a lovely chicken orzo soup with a fig & mozzarella grilled cheese and a side of pears (you know I will be posting my version soon so stay tuned and bring extra napkins). After eating, I was able to rest on her couch and enjoy some conversation.
Finally, our afternoon was filled with homework, mild cleaning, a Star Wars movie, popcorn & snuggles. How was your day?