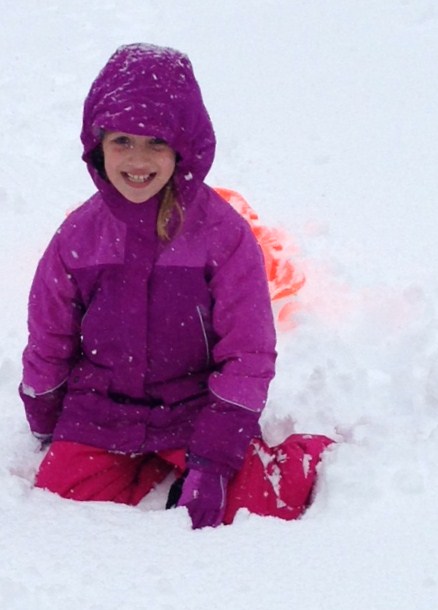 Twice a year, we get the honor of getting the cousins together to play: In the summer, family comes to stay here near the beach and in the Winter, we go to the snowy hills of New Hampshire.
Since Storm Freyr was threatening to ruin the trip on the Thursday after Christmas, we shifted plans around for a Wednesday arrival. To be honest, my neck (from the car accident) was throbbing so I attached my electronic pain blocker and headed North.
We arrived a few hours before the storm and the kids took off immediately to play and have dinner. The next morning we awoke to a plethora of snow and the sledding began.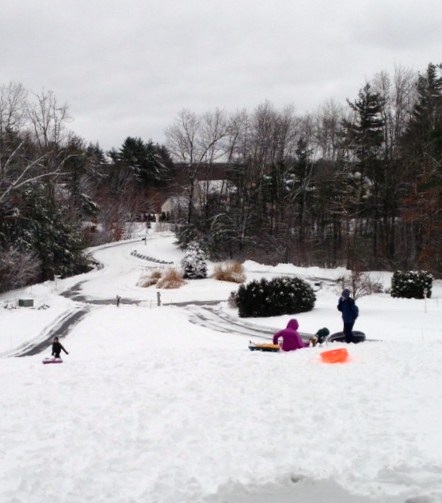 I maintained my position of an observer but luckily, the kids are old enough to do this activity themselves with adult supervision nearby.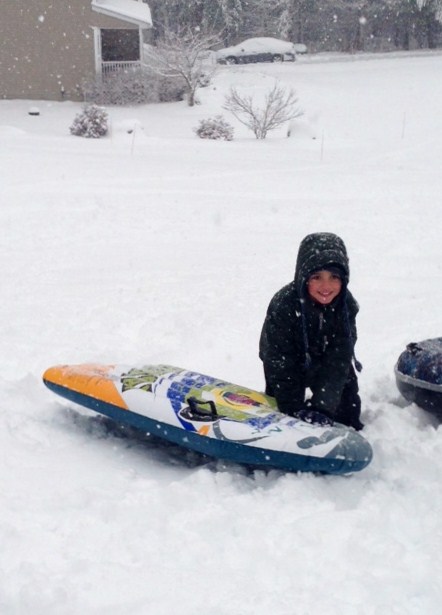 Sledding……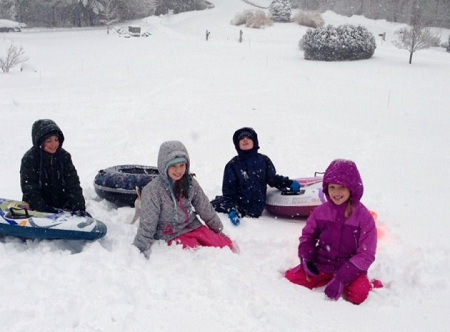 Even night sledding….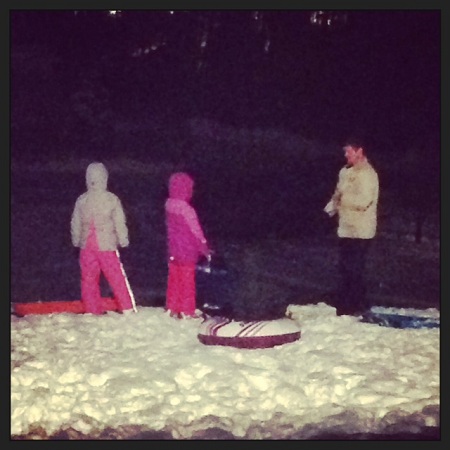 Between sledding, I was taught how to download a kindle ebook to my ipad,  become addicted to fruit ninja and spend hours playing words with friends.
We also indulged in glorious salads & I was introduced to Fresh Market (which inspired the quiche)!