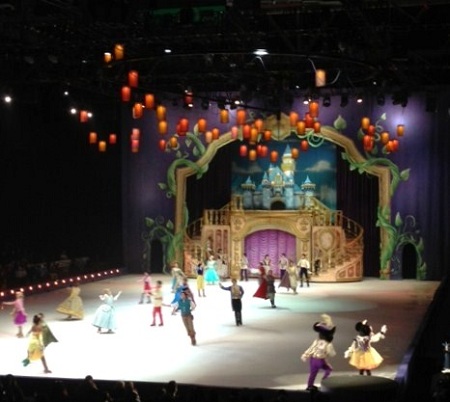 Recall back in November when I first mentioned Disney on Ice 'Treasure Trove'? We went to see the show at the end of December and had a great time.
I truly enjoyed this year's show as there were some old school favorites featured: Mickey & Minnie Mouse, Donald & Goofy, Alice in Wonderland, and not quite as old school; Lion King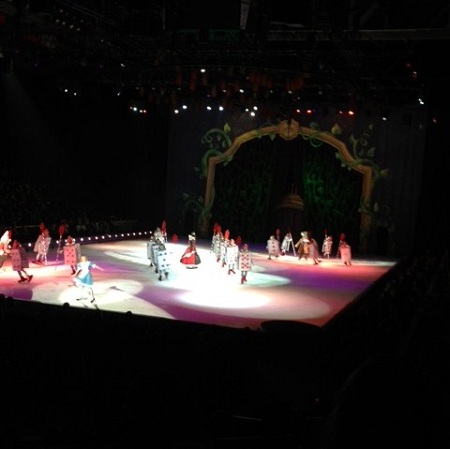 Our daughter's favorite was Tangled/Rapunzel and I must say, the floating lanterns were spectacular. Our son was thrilled with Lion King.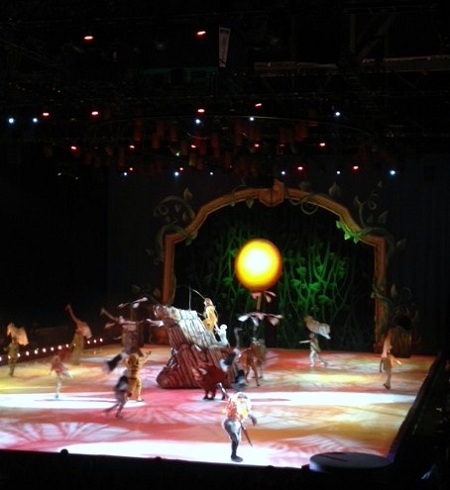 Before the show, My daughter and I shared a chopped power salad at Pizzeria Uno while the boys were off gallivanting. The salad contained grilled chicken, spinach, tomatoes, carrots, feta, red grapes, goji berries, raisins, soy nuts, almonds, pepitas and dried cranberries.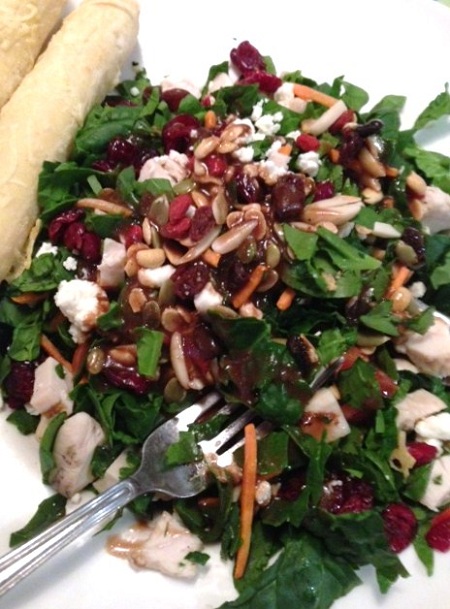 As a final note, I want to send a big ole' 'Thank You' to our friends Todd &  Kim '#2' for shoveling the driveway so that I could get to the show as hubby was away for the night. Why didn't I do it myself you ask?