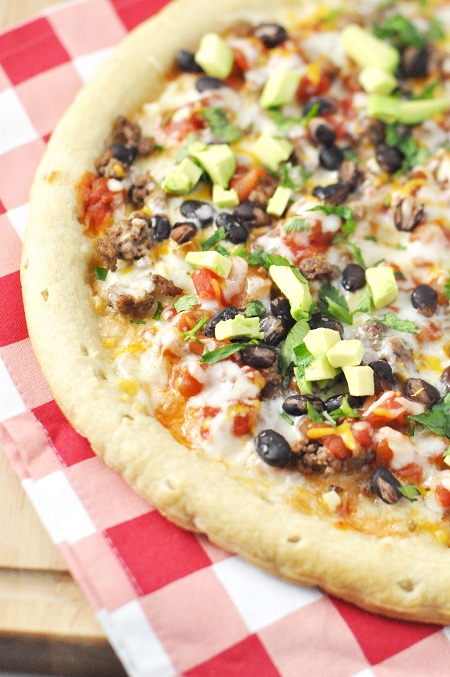 Seriously, who wouldn't want a few slices of this?
Anyone would unless they are cray, cray and then who wants them around anyway?
Oh wait, I bet you are thinking: my kids won't eat this? Well, I simply told them to take a big bite of the pizza.
They did. One said 'I Love It!'. The other asked if they could remove the Avocado.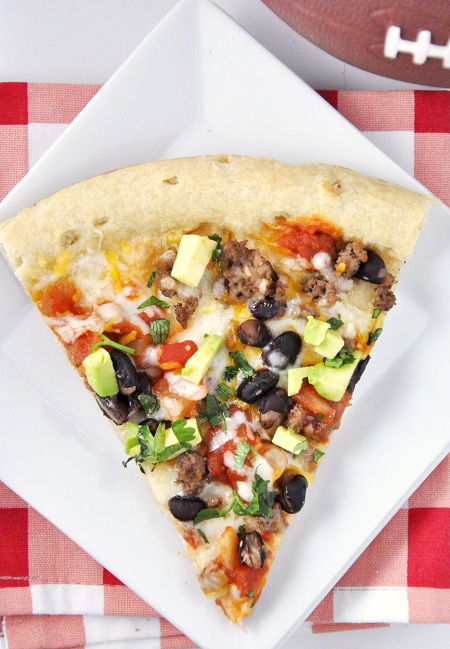 Black Bean Nacho Pizza Recipe (Yield = 4)
Ingredients:
1 quality pizza shell
2 teaspoons olive or
grapeseed
oil
2 cloves of garlic, minced
1/2 lb of ground bison, cooked
1/2 cup of shredded mozzarella cheese
1/2 cup of shredded

Monterey

jack cheese
1/2 cup salsa
1/2 cup canned, drained black beans
1/3 cup chopped avocado
1/4 cup fresh chopped cilantro
Ingredients:
1. Preheat oven to the temperature noted on pizza shell package. Cook the bison, drain and set aside.
2. Spread oil on the pizza shell and top with garlic, bison, cheeses, salsa and beans. Bake for required time as noted on pizza shell packaging.
3. Remove the pizza and top with avocado and cilantro. Slice into 8 pieces and enjoy.