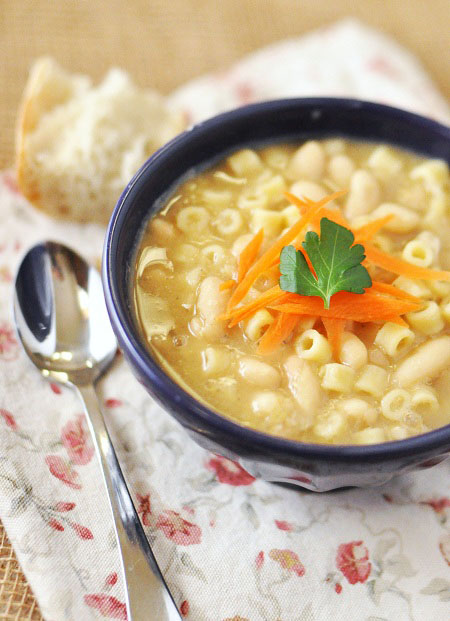 Our son loves a particular brand of canned bean & pasta soup but the sodium level alone (never mind the BPA issue) would give a grown-up a heart attack so I decided to make my own version loaded with tons of fiber.
Last week, I spied a bag of dried red lentils at Whole Foods and I thought 'Hey, now that would add some fun color to the soup as well as fiber'.
I cooked the lentils and they ended up looking like regular split peas which actually works out for us since my son enjoys cabbage split pea soup too.
I am sure I could mess around with making this a one-pot wonder but I hesitated this time around as I know that lentil and pasta can soak up enough fluid to create a desert.
So, here is my lazy man's version because I cooked the pasta and lentils separately and then combined them, tossed in the beans, heated and consumed.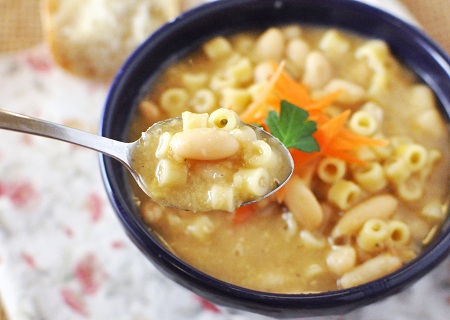 Lazy Man's Red Lentil, Bean & Noodle Soup Recipe (Yield = 2)
Ingredients:
1 cup of cooked red lentils
1 cup of cooked ditalini pasta/noodles
1 15 oz can of organic/non-GMO cannellini or great northern beans, rinsed
2 cups of vegetable broth
Directions:
Combined all ingredients and heat over low heat until warm and serve.