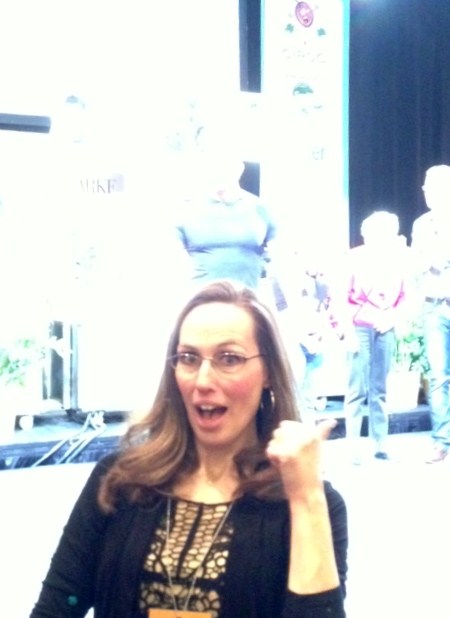 In case you can't tell, the Mohegan Sun Wine Fest was great! You know what else was/is great? Seeing Robert Irvine live and in-person.
He entertains by choosing folks from the audience to come on stage…..He may even make you do some exercise or drink some olive oil.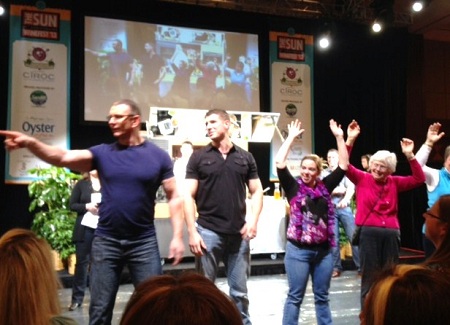 He may also scream at you if your friend tosses you under the bus and let's everyone know that you only eat canned foods.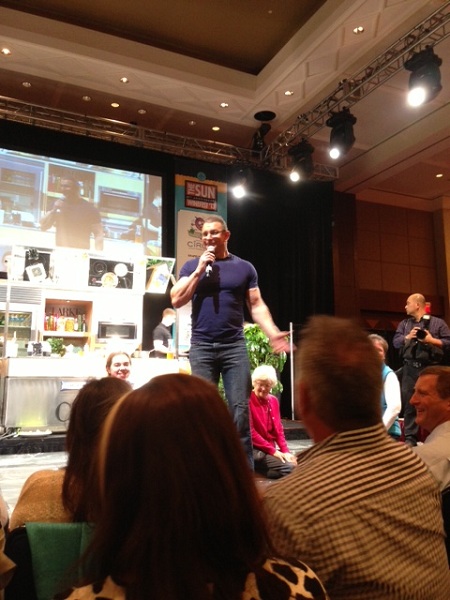 He may lecture you on using fresh peas and not frozen (he is not used to living in New England that is for sure)!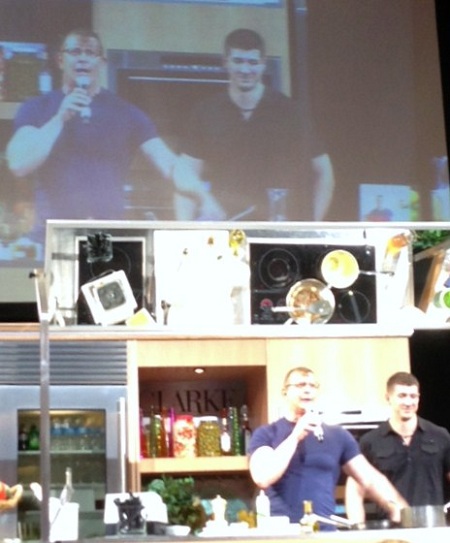 Oh, and yes, he cooks….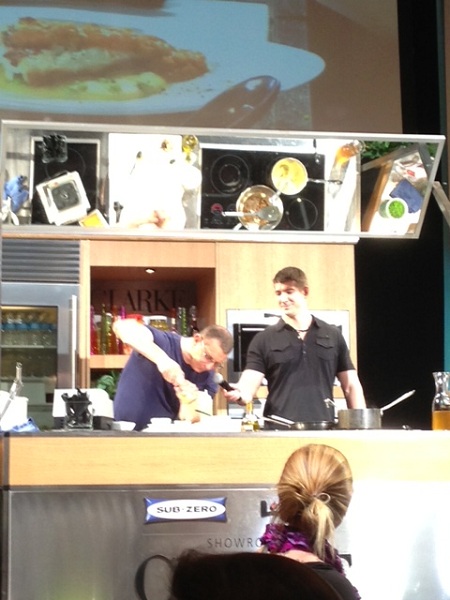 He may also (at least at the Mohegan Sun Wine Fest) chat with you and sign cookbooks. Please note that I did not mind putting my arm on his back. Seriously, who knew so much goes on at a Wine Festival. Then again, I don't know about other Wine Festivals, but I know I want to hit the one at Mohegan Sun next year.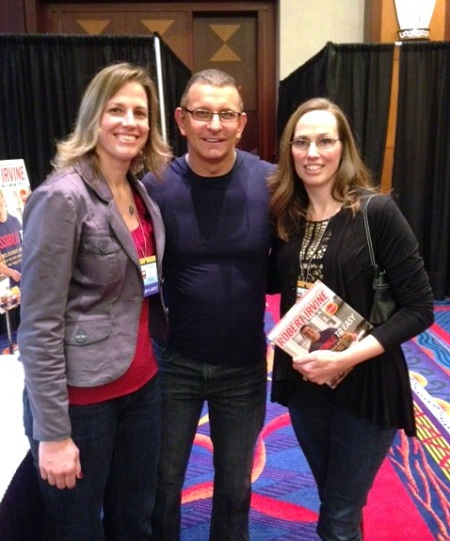 Disclosure: I was given a media pass and free cookbook (I choose the book from the fabulous Spin Street Bookstore selections) but opinions and the fabulous report above are all my own.