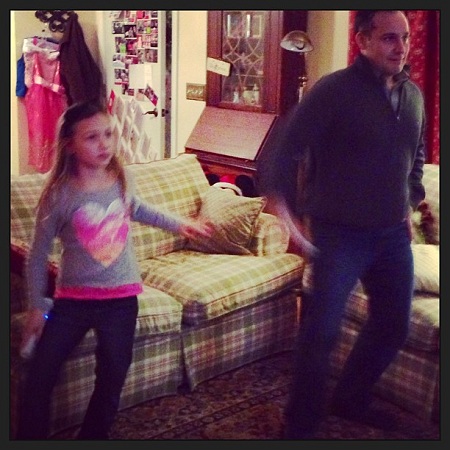 Happy 2013! I am not sure what you did on New Year's Eve 2012, but we were lucky enough to be invited to the International Food Fest.
This food fest was not held at the local civic center, mall or casino but at Kim #2's house. I hope you remember my Kim #2 story
Each family made an international dish to share, which meant that we brought Shrimp Mozambique (Go Portugal!) while other families bought dishes inspired by Trinidad and Vietnam.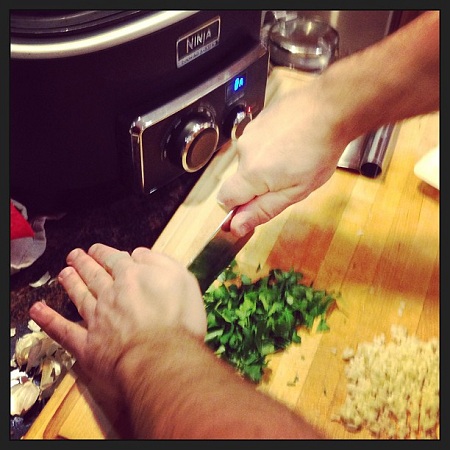 My sweet hubby did the recipe prep for me. In fact, here is the statement I shared with the photo on Facebook: 'Stupid car accident = more stud muffin in my kitchen chopping for me and my sore neck. Gotta find the bright side right?'
Then the Just Dance 4 dance-off began and left us all in stitches.
There were also movies to watch….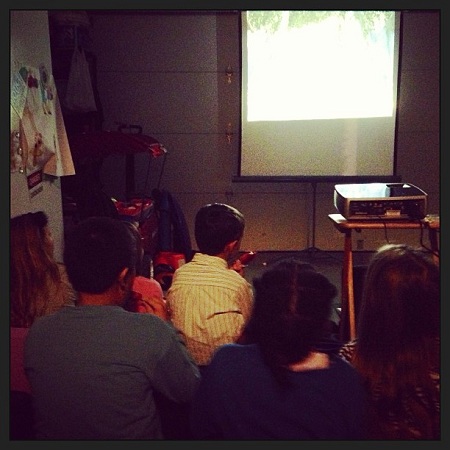 Back to the food (boy, do I wish I had a good photo to share with you): There was baked stuffed jalapeno poppers, egg rolls, wontons, black eyed peas and bacalao, the shrimp, guacamole, good luck soup and more!
I hope your New Year's Eve was just as much fun.