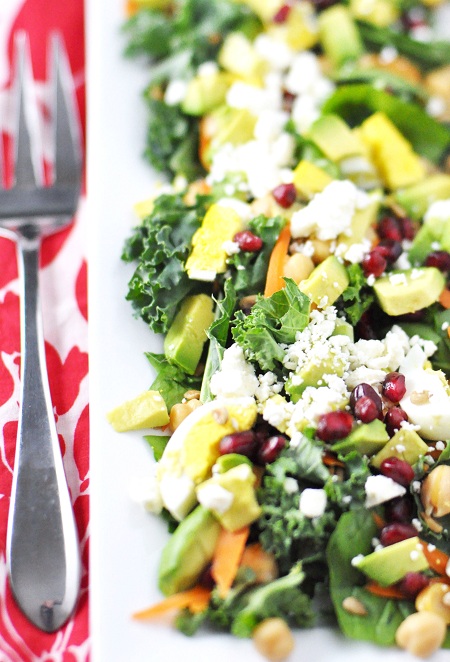 I told you about the salads right? Yes, I am certain I did.
But what I did not tell you, is that it reminded me how fabulous a good salad could be.
No matter if it is a simple salad or quite ornate, a good salad might just make you exclaim 'Booyah!' at the table.
I conducted a bit of a survey via Facebook asking folks to share their favorite salad ingredients: Avocado was #1 by a long shot, followed by chickpeas, seed and feta.
Did your favorites make it in this salad?
Superfoods Baby Spinach & Kale Salad with Avocado and Chickpeas Recipe
Ingredients:
Raw kale, stems removed and leaves torn into small pieces
Raw bay spinach
Boiled egg, chopped
Sunflower seeds
Feta, crumbled
Pomegranate arils
Avocado, chopped
Carrot, shredded
Directions:
Combine as many of each ingredients as you wish and top with your favorite dressing.