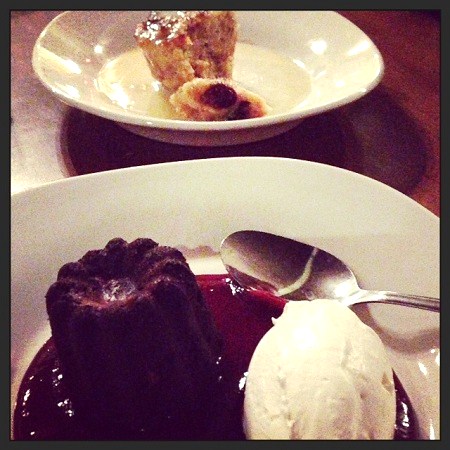 I love winning something, especially if it involves food as a prize….although Powerball would be great to win as well.
The reason that I am talking about winning is because my husband and I had a spectacular time last night at a Valentine's Day dinner that we won from eatdrinkri.
Before I share all about our meal, I am going to give you a feast for the eyes as I share images of The Cafe at Easy Entertaining Inc. located in Providence, Rhode Island. I describe the decor as shabby chic meets industrial.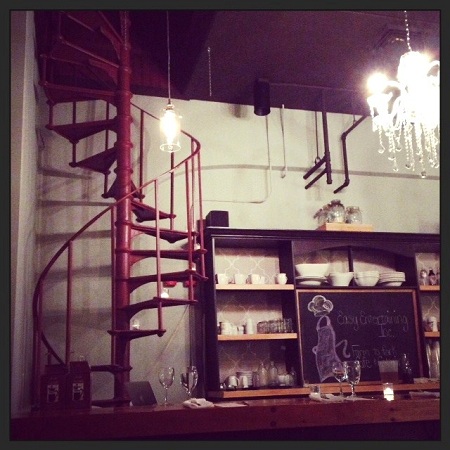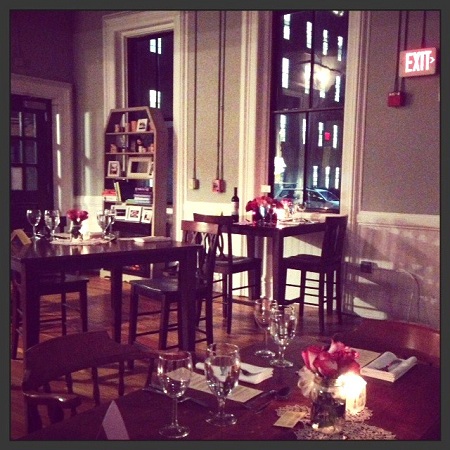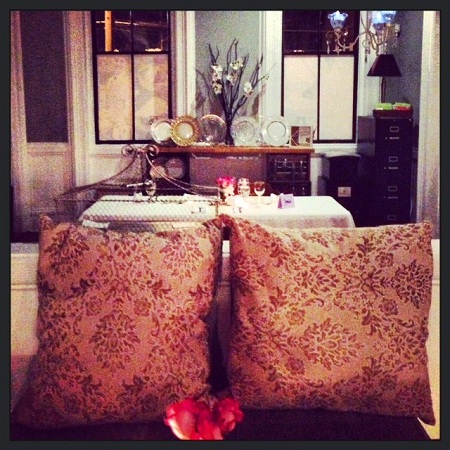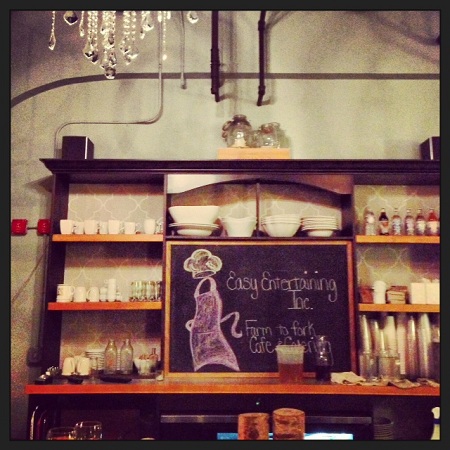 Now onto the food: There was a set Valentine's Day Dinner Menu (they are not normally open evenings except for special events, tastings etc) with a choice for an appetizer, entree and dessert.
For our starters, we chose the Winter Greens Salad and the Parsnip Soup (not shown) followed by a palate cleanser of mango sorbet.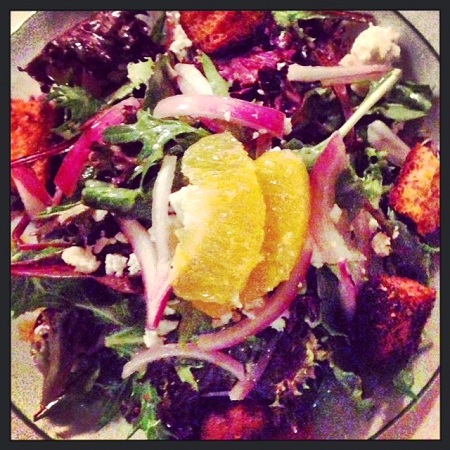 For the entree we had Grilled Chicken Breast with Onion & Fig compote, Gorgonzola Mashed Potatoes with Baby Brussels and the Slow Braised Short Ribs over Risotto. Drooling yet?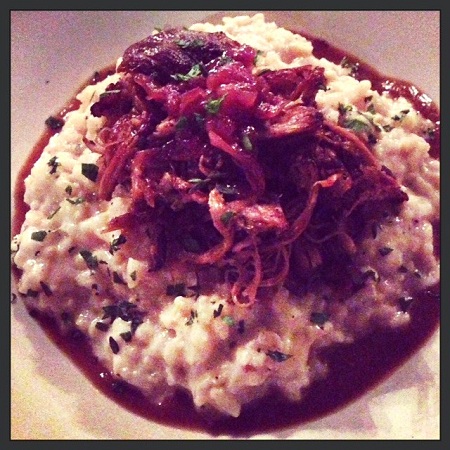 Then came dessert and let me tell you this: this as the best bread pudding I have ever tasted! The bourbon sauce reminded me of the creme anglaise that my paternal Grandma made and guess what I did? I used my finger to wipe the plate clean. Yes I did and I have no guilt about it my friends.
The desserts were, as noted above, Bread Pudding with Bourbon Cream Sauce as well as a Warm Brownie with Strawberry Reduction.
If you want to see more about what The Cafe at East Entertaining Inc. offers, glance at their Winter Menu and learn about their cooking classes.