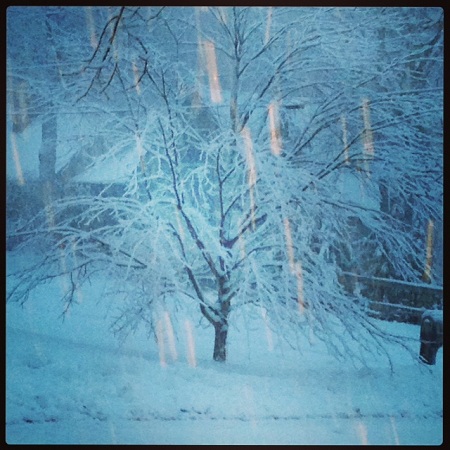 You know what this post means right? Yes, we have cable internet back! The cable went out Friday afternoon as the lights were flickering however, we never lost power so the blessing of electricity is going into the Family Gratitude Jar.
Before the storm came on Friday, I was able to get to the gym to work on some strengthening exercises that the physical therapist taught me to do.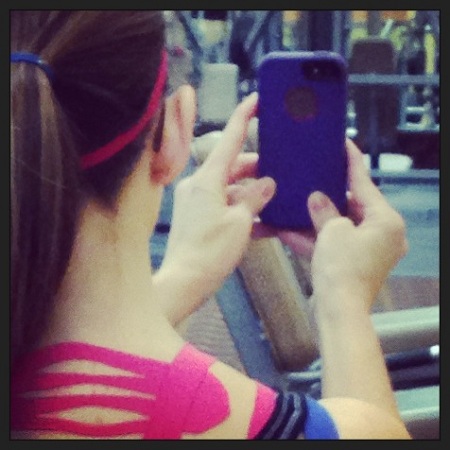 By 2:00 p.m., we already had a couple of inches so I suited up the kiddos and asked them to help Mommy push the snow. In the photo is when our son declared "Mommy, this is the part of Winter that I don't like!"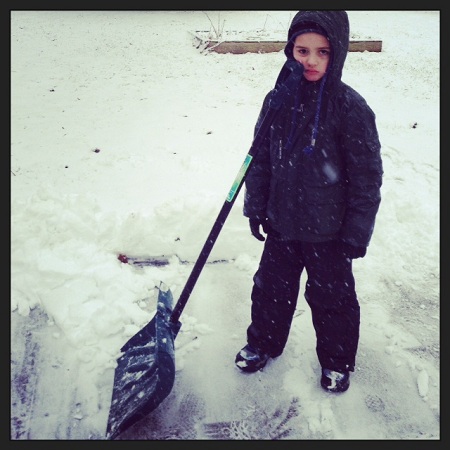 We pushed snow twice in an attempt to keep on top of it however, you can tell by this tree that the sheer weight of the snow was overwhelming and by 8:30 at night it was simply too dangerous to be outside as we feared falling branches and trees.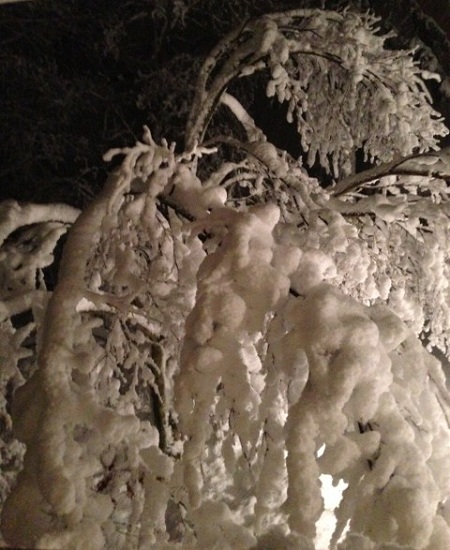 Saturday marked our son's 7th Birthday and as you can tell, he was excited! He first opened his Star Wars Lego themed card and was hoping similar themed gifts would follow.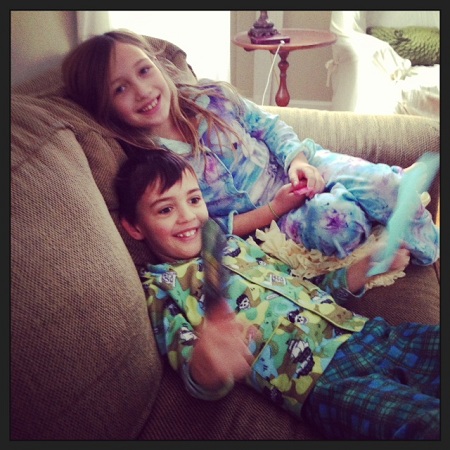 After opening gifts and getting dressed, he asked for a special snack: A spoon and the jar of peanut butter.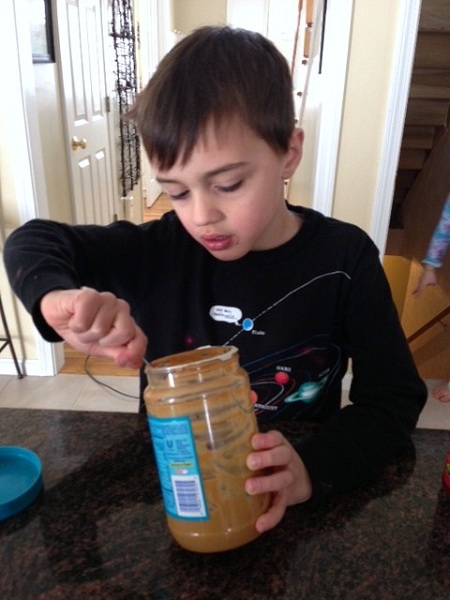 By mid-morning the snow stopped and the kids were anxious to measure how much snow we got. Oops, what happened to my ruler?!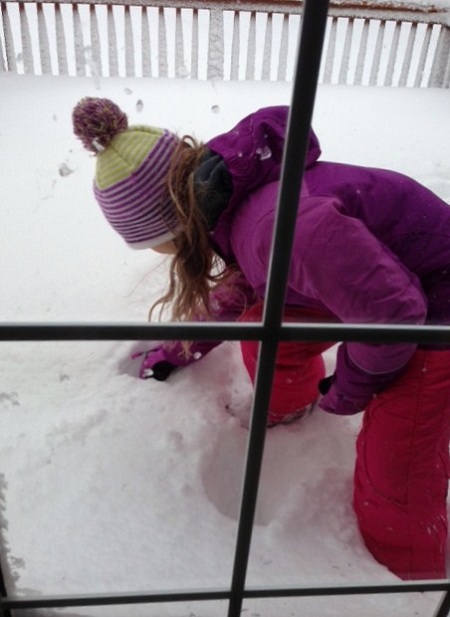 My husband then had to attack the shoveling as we were hoping our Birthday guests would still be able to come later in the day. He spent 4 hours moving cement, shoveling snow.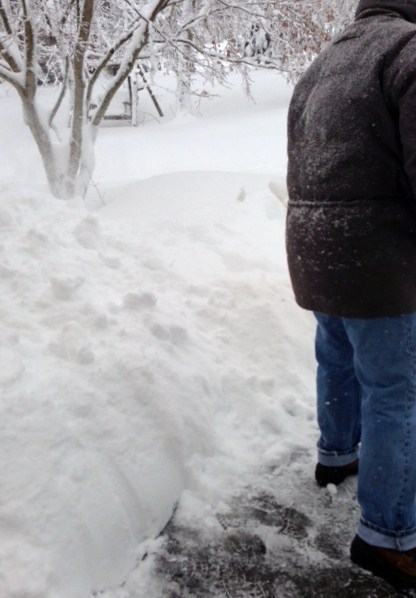 Late on Saturday, we hosted two families for my son's Birthday dinner and were especially happy to do so as one of them was without power. I will share more about the Birthday dinner later this week.  On Sunday, we spent time cleaning up, cuddling near the fire and sharing the blessing of a perfect front yard for sledding with our friends The Smith's (kim #2).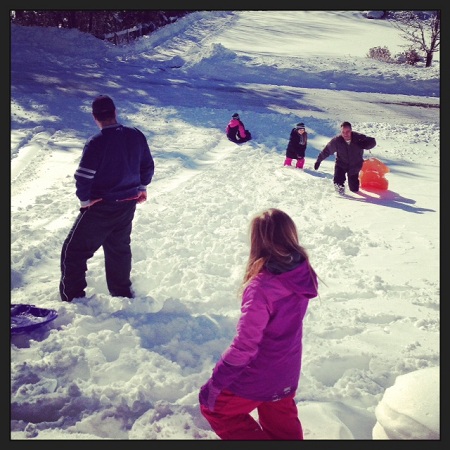 Today brought us very icy roads, physical therapy, a trip to the pediatrician (the poor Monkey has a sinus infection), tons of rain, two play-dates, return of the internet and one exhausted Mama. Zzzzz