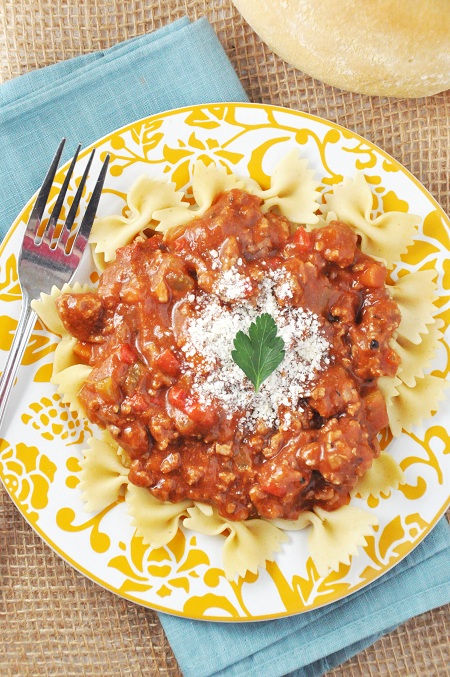 I adore my Mother in Law. She is full of smiles, cheer, hugs and always supplies us with fresh Portuguese rolls.
The kids go crazy for them and they come in handy when it comes to food styling.
Now this recipe is really a 'dump in the slow cooker and run' recipe. I wanted to put those words in the title but I assumed that no one likes the word 'dump' in recipe titles.
I know, you should not make assumptions but I feel rather confident that I am spot on this time.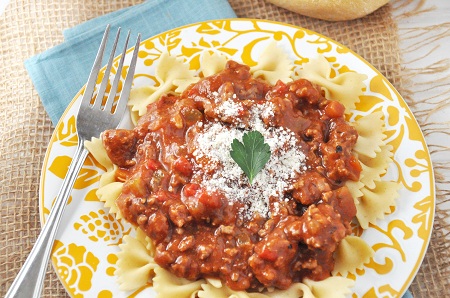 Easiest Slow Cooker Bolognese Sauce Recipe
Ingredients:
1 lb. ground sirloin/beef
1 29 oz can of tomato sauce
1/2 medium sweet onion, finely chopped
2 large carrots, chopped
2 stalks celery, chopped
2 cloves of garlic, chopped
1/2 teaspoon dried oregano
1/2 teaspoon dried basil
1/2 teaspoon ground black pepper
salt, optional
Directions:
Toss everything except the salt into the slow cooker and set it to high for 4 hours. Taste and season with salt if necessary. Serve over any whole grain.