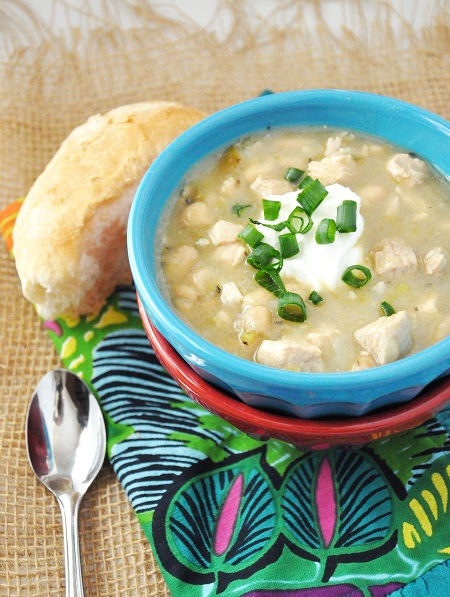 Yup, it is true that Rhode Island had another snow storm this weekend and it sent me into wintertime nesting mode again.
This mode forced me to plan out and cook five days of slow cooker recipes yesterday.
I am not going to share all five of them with you this week.
So, grab your big girl/boy spoon, put on your bib and dig into this slow cooker chunky white turkey chili recipe.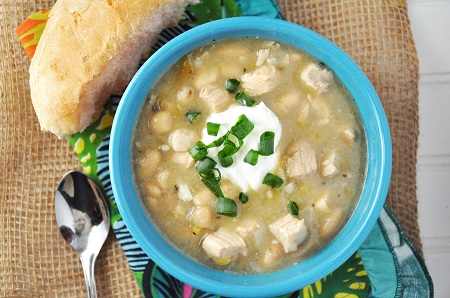 Slow Cooker Chunky White Turkey Chili
Ingredients:
2 teaspoons olive or grapeseed oil
3/4 cup chopped sweet onion
2 large cloves of garlic, chopped
6-ounce cans chopped green chilies
1 teaspoon dried oregano
1/2 teaspoon ground basil
1 15-ounce cans great northern beans, juice included
1 15-ounce cans cannellini beans, juice included
2 cups reduced-sodium chicken broth
1 lb. skinless turkey cutlets, chopped
green onions, for garnish, optional
light sour cream, for garnish, optional
Directions:
1. Heat the oil in a large skillet (or the ninja cooking system) over medium heat. Saute the onion and garlic for 3-4 minutes. Add the chilies and saute 1 more minute.
2. Transfer the saute to the slow cooker and toss in the beans, broth and turkey and stir well. Set to slow cook high for 4 hours. Season with salt and pepper if necessary and garnish with sour cream and onions.