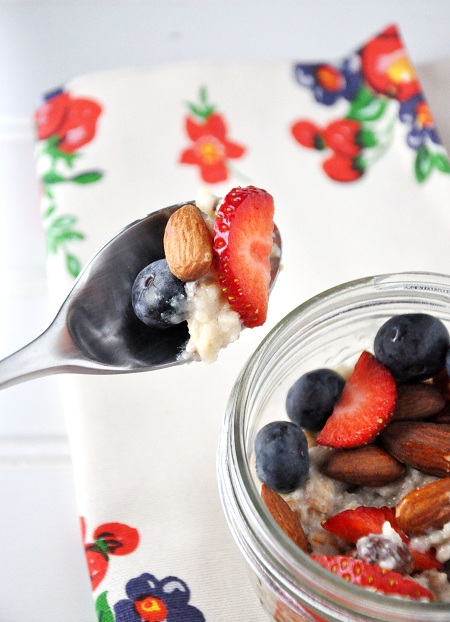 We all like flexibility when we can get it right? right, so today I share a flexible super duper, fast, easy, low sugar, no sugar added oatmeal breakfast or snack recipe.
Start with a no sugar added oatmeal. You want crunch? add almonds. They can be whole, sliced, salted, raw or roasted.
Toss in some fruit, any kind you want.
Cap it and go!
This is so healthy and good for you that you doctor just might shed a tear.
Super Fast & On The Go Oatmeal with Almonds & Fruit (Yield = 1)
Ingredients:
A packet of no sugar oatmeal
A handful of almonds
A handful of fruit
Directions:
Cook the oatmeal according to package directions, toss on almonds and fruit, cover and head out for a healthy day.