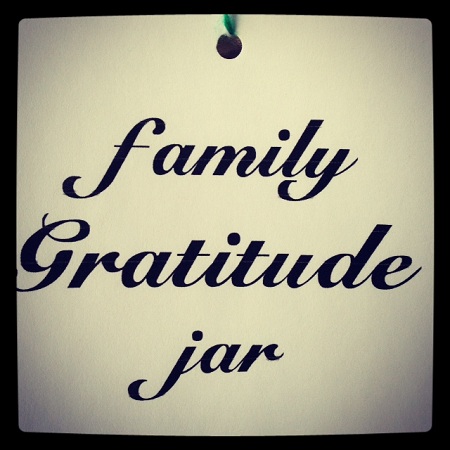 There are presents and then there are gifts from someone's heart that make an impact.
Our friend Kim, whose children are also our children's buddies, gifted us with a Family Gratitude Jar.
In this jar, she placed a two-sided note. On one side of the note, it states the following:

On the other side of the note (I hope she does not mind me sharing this): "Fill this jar with all you are grateful for; whenever you feel it – write it; whenever you need it – read it."
I share this because I hope it inspires you to create this jar and tradition with your family, whatever that family make-up may be.
Join me on Twitter, Facebook and Instagram as I share what we are grateful for each day using the hashtags #fillingthejar #gratitude