I know, we are in trouble. I mean, look at the cover!
If you think the cover is gorgeous, you should look at every dang page in the special edition. The first half of the magazine has full-color photos of cakes and cupcakes and the second half gives all the information.
From the building blocks of great cake making to decorating details to the recipes, trust me when I say you need to run and get it before it is gone after May 6th. Then keep it as reference forever.
Which reminds me, I need to work on a carrot cake for Easter. My hubby loves carrot cake and cream cheese frosting but he prefers if there are no nuts in the cake.
On Friday, I helped out during 3rd grade Art class. My friend Barbara taught the class about Vincent van Gogh and then had the students do their own interpretation of 'Sunflowers'.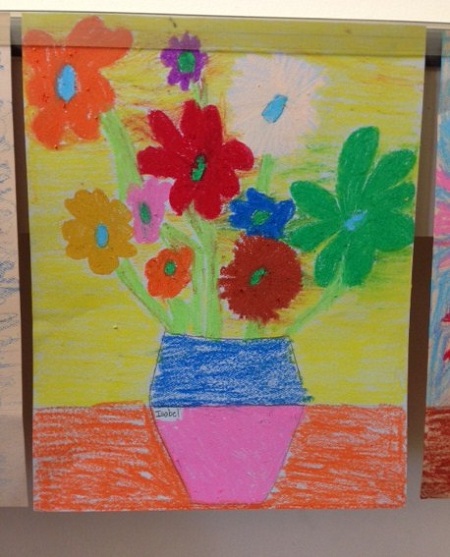 Sadly, we awoke today to find out about a fire at a downtown landmark. A lovely long-time antiques store, our beloved Ten Sandwiches as well as residents are now homeless but we sure hope they are all back there soon.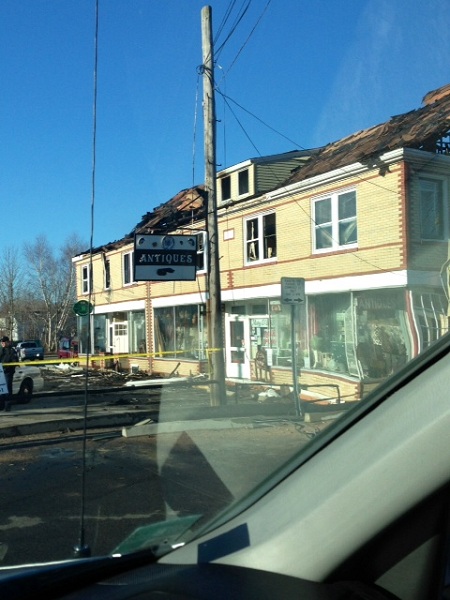 This afternoon we took part in a lovely Easter Egg Hunt at nearby church. I love this photo as you can see the joy of spotting an egg hiding in the tree.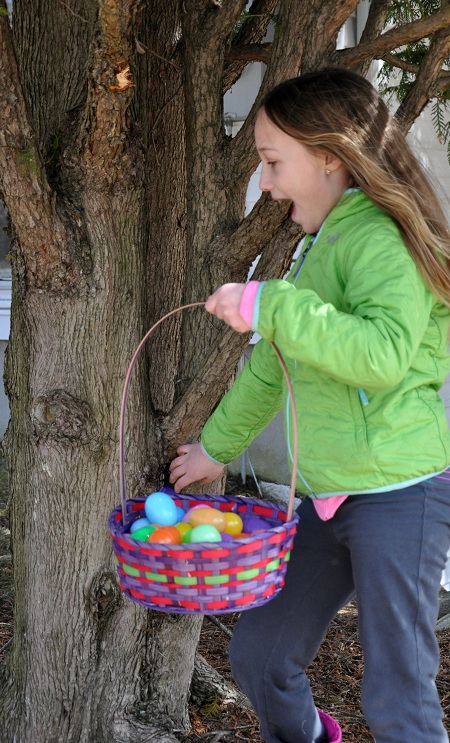 We spent this evening visiting some friends and are now going to cuddle up for a movie.
Do you like nuts in your carrot cake?