I was skipping (ok, walking) through Stop & Shop on Saturday morning and was asking the produce stock person if they had any Kale in back as there was none out front.
She commented they did not however, they now had organic baby kale for sale. I squelched, I mean, asked her to show me.
I shared the find on Instagram and Facebook and found that I was not the only one excited.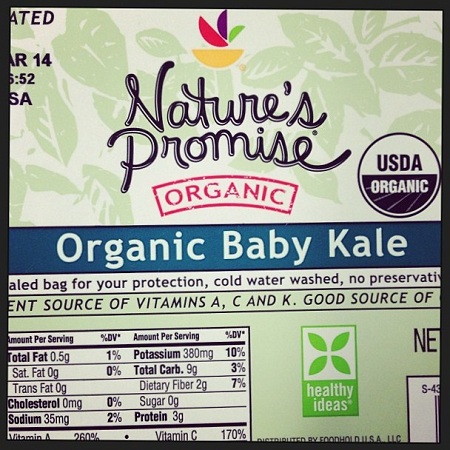 Baby Kale & Peanut Butter Shamrock Smoothie Recipe (Yield = 1)
Ingredients:
1 cup of milk (1%, almond or coconut)
1 banana
4-5 ice cubes
1-2 tablespoons peanut (or any) butter
1 generous handful of baby kale
Directions:
Place all in a blender and puree for 1 minute.